The hymen is a thin layer of tissue appearing in the vagina of many female mammals, including humans. In women, this tissue is usually present in childhood and early adolescence, but can be torn away by various activities, including sexual intercourse. For this reason, many cultures associate this vaginal barrier with virginity, sexual activity, and the passage to womanhood. Like many aspects of female sexuality, however, this tissue has often been poorly understood throughout history.
Like fingerprints or ear shape, the hymen can vary greatly from person to person. In general, it forms a partial barrier across the opening of the vagina, but it's biological purpose is not known. Vaginal penetration can remove this barrier, and it is usually accompanied by minor discomfort and blood loss. In some women, however, the tissue can remain intact even after childbirth.
Historically, the presence of the hymen has often been used as proof of a woman's virginity. This is particularly true in cultures that link a woman's virginity with her worth as a person, her moral standing, or her suitability for marriage. Conversely, its absence has been seen as proof of sexual activity and even as legal evidence in cases of sexual abuse or rape. In reality, there are a number of activities that can remove this layer of tissue, including tampon use, medical examination, and masturbation. Strenuous activities, such as horseback riding, may also break it, although the Kinsey Institute states there is no research to confirm this.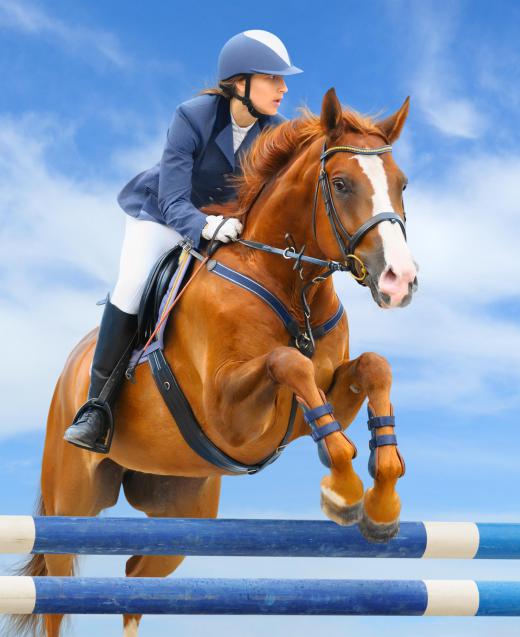 Nevertheless, the tissue continues to be linked with the loss of virginity and the onset of sexual activity, even in the 21st century. An archaic English euphemism for the structure is the maidenhead, as its presence was believed to confirm a woman was a maiden, or a virgin. In modern times, the blood resulting from the breaking of the hymen led to another nickname, the cherry. Once considered vulgar, the word has passed into common usage as a term for both the structure and the state of virginity itself.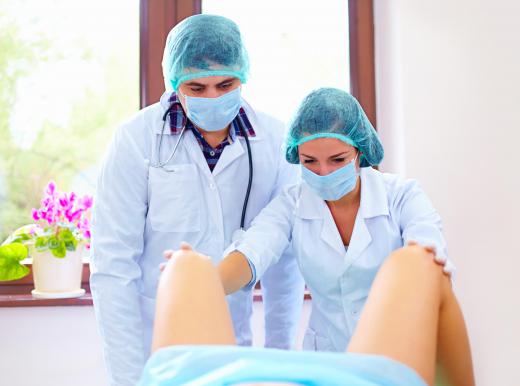 Some women may be born without this vaginal barrier, and in others, it may be so large that it effectively blocks off the vaginal entrance. These women may require its surgical removal to allow menstrual flow and normal vaginal health. The 2004 film Kinsey, about the life of the famed sex researcher, reveals that his wife initially suffered from this condition. According to the film, this discovery was one of the events that inspired Dr. Kinsey's groundbreaking research into sexuality.
Hymen Variants
Hymens come in all shapes, sizes, and positions, and there's no such a thing as an 'abnormal' hymen. Many of its variants have to do with how the hymen tears or how thick the hymen tissue grows. 
So, not all hymens are the same, but all hymens are natural. To give people some insight into what hymen variants exist and what they mean concerning health and vaginal comfort, below are the five common hymen variants explained. 
Common Hymen
The most common variant of a hymen is a thin layer of tissue that stretches over the opening of the vaginal canal with a large opening in the center. The larger opening occurs when the hymen tears for whatever reason, creating the hole. 
This larger opening allows for the insertion of tampons or sexual intercourse. People with this variant of hymen typically don't have any issues inserting tampons or having intercourse. 
Imperforate Hymen
This variant is when there is no opening at the beginning of the vaginal canal. An imperforate hymen can cause issues because tampons cannot be inserted, and sexual intercourse may be more difficult. 
However, this is still a common and natural occurrence. This type of variant is typically diagnosed during puberty, as the menstrual flow will not be able to exit the vaginal canal causing abdominal and pelvic pain. 
This can be fixed with a simple surgery involving a small incision to open up the hymen. The surgery is called a hymenectomy, and causes little to no pain or discomfort after the surgery. 
Microperforate Hymen
A microperforate hymen is when there is only a very small opening. While menstrual blood and secretions can exit the vagina, it can be difficult to put a tampon in, remove a filled tampon, or have sexual intercourse. 
This type of hymen occurs when the hymen only tears slightly. This can also be remedied with a small surgery. 
Cribriform Hymen
A cribriform hymen is when there are many small holes in the hymen. This type of hymen is often caused by physical activity during the tear or a thicker layer of hymen tissue. 
Many people will not realize they have this extra tissue until they reach puberty or try to have sexual intercourse. People with this hymen variant often have no problem with menstrual flow or secretion but are often unable to have sexual intercourse or even use a tampon without surgery to widen the holes. 
Septate Hymen
This variant is when a band of tissue remains over the opening, so there are two holes in the hymen. This type of hymen can go completely unnoticed if one of the holes is big enough, but it can cause issues when inserting tampons or having intercourse. 
A septate hymen is simple to fix by removing the extra band of tissue. But many live their entire lives with a septate hymen with little to no issues, as blood and secretions can flow out of the canal, and sometimes tampons can fit easily. 
Hymen Myths
There are many common myths surrounding the hymen, what it means, and its purpose. To help dispel these myths, below is a quick list of things NOT to believe about the hymen. 
It correlates with virginity
It's painful when it tears
Every woman has one
Hymens can regrow
All hymens look the same
The Importance of Hymen Education 
The lack of understanding society has surrounding female anatomy causes many misconceptions, and the hymen is one of the most misunderstood body parts.
The importance of education in this area cannot be overstated, as ignorance has led to many shaming women for no reason. When there is a lack of general understanding about the female anatomy and specifically the hymen, this can result in girls and women feeling like something is wrong with their body when it's completely normal and natural. 
A healthy understanding of how the female body works is imperative, especially among doctors. Once upon a time, hymen exams to determine virginity were a very real thing, and while times are different now, there is still more change that needs to happen. 
Many people in certain cultures still believe the hymen correlates with virginity. And the only way to rid the world of this harmful myth is to spread the facts about the hymen.
AS FEATURED ON:
AS FEATURED ON:

By: Deklofenak

Women's hymens have traditionally, if erroneously, been linked to their virginity.

By: Kseniya Abramova

Horseback riding is thought to break the hymen.

By: Olesia Bilkei

In some women, the hymen can remain intact even after childbirth.

By: blueringmedia

The hymen, a partial barrier across the opening of the vagina, may be present for some women throughout their life.

By: noci0114

A woman's hymen may be stretched or broken from inserting tampons.