What is the Interosseous Membrane?
The interosseous membrane is a type of connective tissue found between certain bones in the body. The membrane performs a number of functions including creating compartments to separate different structures, distributing the impact of forces, and separating the joints. The long bones of the lower arm and leg both have attached interosseous membranes and this type of tissue can be seen in many other living organisms.
In the leg, the membrane extends between the tibia and the fibula, running along the crests of the bones. The muscles in the leg are separated into sections in the front and back with this membrane. The strong but flexible membrane allows impacts to either bone to be absorbed and distributed, limiting the risks of fractures and other damages, and it also plays a role in the knee joint. Tears in the membrane can occur as a result of severe trauma and may also be created during surgery.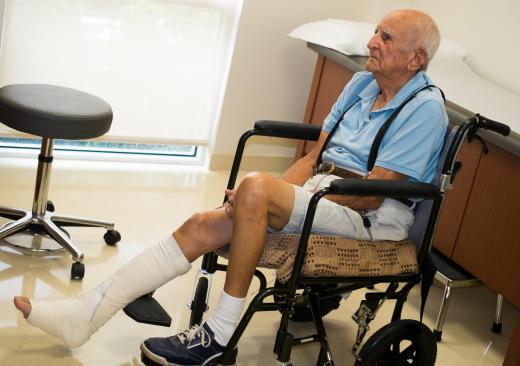 The interosseous membrane in the arm extends between the radius and ulna in the lower arm. It fulfills many of the same functions as the membrane in the leg and can be clearly seen in cross-sections of the arm. It is involved in the elbow joint and helps to stabilize the lower arm bones for strength, durability, and flexibility. Like other joint tissue, it is designed to be able to deform and flex, rather than shredding or fracturing on impact, allowing the joint to absorb considerable stress before damage will be incurred.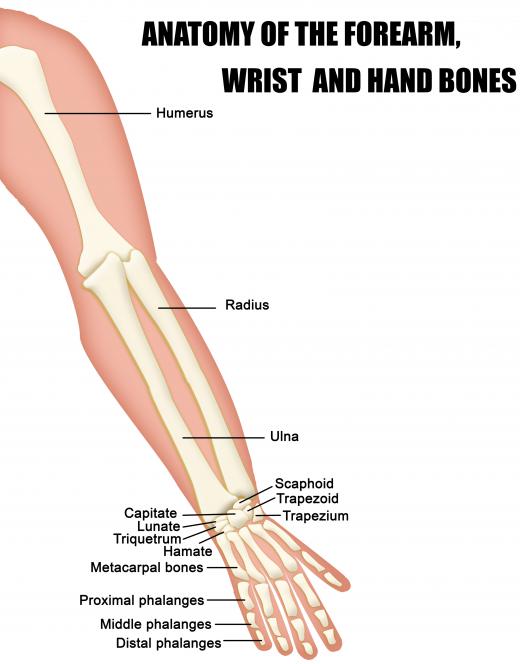 This tissue is highly fibrous in nature. Fibrous tissues can be found in many other areas of the body, like the ligaments, and they are usually designed with the fibers running in a direction that will facilitate absorption of impacts without breakage. Twisting bones with an attached interosseous membrane in an abnormal or extreme position can damage the membrane, as well as creating a fracture in one or both bones. The connection to the joint can potentially create associated damage in the joint as a result of these kinds of injuries as well.
Parts of the interosseous membrane may be seen during surgical procedures in areas of the body where this anatomical structure is present. It is also explored during autopsy and dissection procedures, to learn more about a patient's particular case or to collect information about the functioning of the body in general. During dissections, people learn to identify this structure and use it as a landmark to find other structures in the area.
AS FEATURED ON:
AS FEATURED ON:

By: Fotoluminate LLC

A fracture in the lower leg may also damage the interosseous membrane between the fibula and tibia.

By: Balint Radu

The interosseous membrane in the arm extends between the radius and ulna in the lower arm.