What is the Prognosis of Glioblastoma?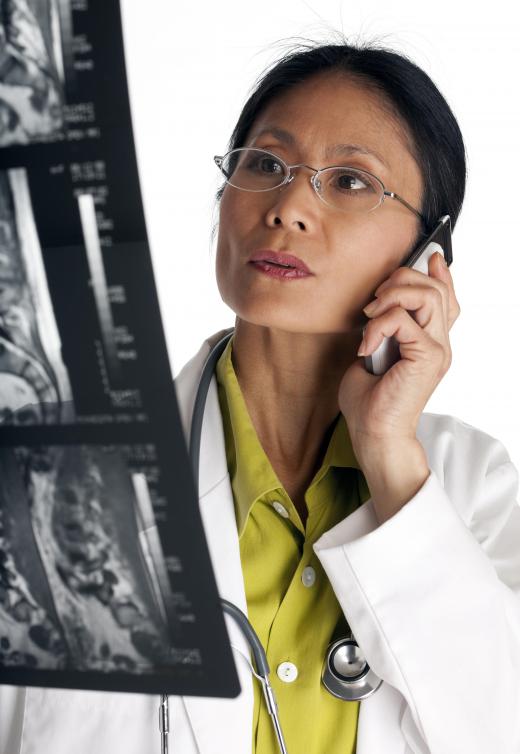 Glioblastoma multiforme is the most common type of cancerous tumor originating in the brain. The prognosis of glioblastoma, which indicates how the disease will develop and an individual's expected survival time, can vary according to age, the tumor's size and position, the type of treatment received, and what is called the Karnofsky performance status, or KPS. A KPS score measures a person's ability to perform everyday tasks. Unfortunately, long-term survival of glioblastoma patients is rare and there is currently no cure. The average glioblastoma life expectancy is less than a year, with only around 2 percent of people living for longer than three years after diagnosis.
A glioblastoma multiforme tumor can also be described as a grade four astrocytoma. An astrocytoma is a brain tumor formed from cells known as astrocytes, with grade four being the type which grows most rapidly. Since there is no cure, glioblastoma treatment aims to control symptoms and prolong life, using a combination of surgery, chemotherapy and radiotherapy. Symptoms may include headaches, nausea, seizures and personality changes.
Operations to remove glioblastomas can be difficult, because the tumors tend to spread throughout the brain. Often it not possible to remove all of the cancer, in which case the prognosis of glioblastoma may be poor, with a cancer life expectancy of only a few months. Even after complete removal, glioblastomas typically recur. Studies regarding cancer survival data show that the younger patients are when their cancer is discovered, the longer they are likely to survive following tumor surgery.
When the cells of a glioblastoma are examined under a microscope, their appearance suggests how malignant, or cancerous, the tumor is. The prognosis is worse for tumors which are graded as being more malignant. Tumors in which new cells are produced more rapidly also have a poorer outlook.
Patients who are able to undergo aggressive treatment regimes, combining surgery with chemotherapy and radiation therapy, have a better life expectancy. As those who can withstand such difficult cancer treatments are frequently younger patients, this could partly explain why age has an effect on the prognosis of glioblastoma. Younger people are also more likely to achieve higher KPS scores, which are associated with a better outlook.
Generally, research findings suggest that the prognosis of glioblastoma is more positive for those who are less than 40 years old at the time when the tumor is found. It is difficult to predict the outlook for a specific individual. Although glioblastomas are presently incurable, research is being carried out into new methods of treatment, and some patients may take part in clinical trials.


By: edbockstock

The prognosis for glioblastoma is more positive for patients who are less than 40 years of age.

By: luchschen_shutter

When the cells of a glioblastoma are examined under a microscope, their appearance suggests how cancerous the tumor is.

By: Lisa F. Young

The size and location of the tumor affects the prognosis for glioblastoma.

By: WavebreakmediaMicro

On average, patients who are diagnosed with glioblastoma live less than one year.

By: Tryfonov

Recurrence of glioblastoma after removal is high.