What Is the Purpose of a Rectal Tube?
A rectal tube may be used to help remove gas from the lower intestines or to remove or contain fecal matter. Technically, only a device used to remove flatus is considered to be a rectal tube and feces is removed using a rectal catheter, although many people use both terms interchangeably. Both are generally only used when all other potential treatments have failed.
Trained medical staff may use this device to relieve discomfort in patients who suffer from severe intestinal gas and distention. This is usually only done once gas medications, exercise, and other remedies have been exhausted without adequate results. The tube is inserted into the anus using lubrication to lessen discomfort. This opens the rectum and allows gas to pass more easily while the tube is inserted.
A rectal catheter is used to capture fecal matter. This is usually only used in patients who have had colon surgery or who are otherwise unable to use the restroom normally. The purpose is to control accidental soiling that may cause discomfort for the patient, irritate skin, and expose medical professionals to harmful bacteria.
When using a rectal tube for the purpose of diarrhea control, the tube is inserted into the rectum at one end and is attached to a bag at the other. This allows fecal matter to pass out of the body and into the bag where it is contained and disposed of. The tubing may remain connected to the patient for as long as diarrhea lasts, or until the colon or rectum has fully healed from surgery.
There are risks associated with the use of a rectal tube. Colon perforation can sometimes occur, especially when tubing is inserted by less experienced medical staff. Having a tube inserted for an extended period of time may also put a patient at greater risk for damage to the rectal muscles. This can make control of bowel movements more difficult, especially for those who have had a previous operation or another procedure on the colon or rectum.
Only those who have been fully trained in inserting this tube should use one on a patient. The risks and benefits should be weighed carefully, and the tube should not be used for any longer than medically necessary. When used for distention and intestinal gas, it should be used in combination with less risky methods in order to lessen the use of the tubing.
Which Treatments Call for a Rectal Tube?
With the purpose of the rectal tube laid out, here are some of the specific use cases where a rectal tube would be utilized: 
Gas or Waste Drainage
Various conditions lead to the retention of the gas or fecal waste inside the body. Digestion issues, gastrointestinal conditions such as irritable bowel syndrome (IBS), and constipation can cause the body to retain waste products rather than expelling them organically. 
In these cases, medical professionals start with other treatments before using a rectal tube to provide direct relief to the patient. In these cases, medical professionals apply the rectal tube to the patient for an extended period, allowing the body to expel the waste and reduce the severity of their retention symptoms.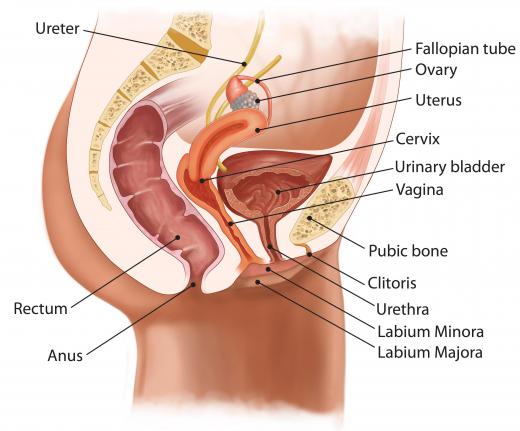 Issues can arise when using a rectal tube in this way, however. Some cases report inconsistent seal quality on the rectal tubes, leading to waste leaks or other issues upon removal of the rectal tube. Conscious patients also report discomfort when rectal tubes are applied for the extended period needed to treat their symptoms. 
Administering Medicine to the Lower Intestine
Some medicines require topical or direct application to the rectal area. Creams, gels, and other liquid or semisolid treatments don't work as intended without specific contact with the affected area, requiring the use of a rectal tube to reach. 
Most medicines that require this rectal application come with a single-use rectal tube specific to that medication's physical qualities. Mixing applicators between different medications can cause blockages in the rectal tube, preventing the patient from receiving the full treatments needed to treat their symptoms or ailment. 
Dosing considerations for these medications change depending on the category of the disease being treated and the class of drug applied. Single-use applicators sometimes have a pre-measured charge of medicine for the patient. If there is no pre-measured medicine, nurses and doctors have to refer back to standard dosing amounts before applying the treatment. 
Rectal Lavage
Rectal lavage refers to cleaning the interior of the rectum and lower intestine. This procedure helps remove toxins or bacteria from these parts of the body, flushing them out to be disposed of. Most often, doctors enact this treatment for serious bacterial infections of the lower GI tract in children or treatment of complications caused by Hirschsprung's Disease in infants awaiting surgery. 
In this application, a rectal tube creates the pathway for a saline solution to enter the rectum. The standard two to three inches of insertion give enough clearance for the saline solution to enter the body and wash out the infected areas. A receptacle should be placed under the exterior end of the rectal tube. This vessel will catch the saline solution and waste. 
How Long Do You Leave a Rectal Tube In?
Compared to other catheters, rectal tubes are not used for as long as other catheters. In most cases, a rectal tube is in place long enough for the specific treatment or drug application that calls for it, and no longer. 
However, rectal tubes do have the ability to stay in place for long periods if needed. These devices have similar manufacturing requirements as other catheters, meaning they can remain in the rectum for up to 29 days before requiring a change. 
Usually, this prolonged period would happen due to an extended period of loose fecal waste or gas creation by the patient. Using the rectal tube here allows for patient relief from these waste products, preventing them from building up inside the body.
When Should a Rectal Tube be Removed?
Most indications for rectal tube removal involve the blockage of the tube itself. Loose stools can contain deposits of various sizes, some of which will block the tube's pathway. If proper drainage doesn't occur, the medical staff may need to remove the rectal tube and replace it. 
Adverse reactions to the insertion of the rectal tube, such as severe irritation or bleeding, also indicate the need to remove the rectal tube. Internal bleeding in the rectum can lead to or exacerbate infection of the blood if left unchecked. 
AS FEATURED ON:
AS FEATURED ON:

By: CLIPAREA.com

Rectal tubes may be used to help release trapped gas in the intestines.

By: Igor Bronislavovich

A rectal tube may be used to help individuals use a restroom more comfortably.

By: Jacob Kearns

A healthcare professional holding rectal tubes.

By: Alexandr Mitiuc

A rectal tube is inserted through the rectum.

By: kocakayaali

A rectal tube inserted into the anus opens the rectum and allows gas to pass more easily.