What Is the Treatment for a Neck Cyst?
Treatment for a neck cyst depends on a number of factors, including the type of cyst, the location, and whether any bothersome symptoms are present. Many of these cysts are not considered medically significant and no treatment is necessary. If an infection is present, the cyst may be treated with antibiotics. A cyst that develops as a result of thyroid dysfunction may be treated with prescription medications designed to treat the underlying condition. Occasionally, surgical removal of the cyst, chemotherapy, or radiation treatments may become necessary.
It is important to consult a doctor if a neck cyst develops in order to ensure an accurate diagnosis. Most cysts that develop in this region of the body are relatively harmless and may disappear on their own without any medical intervention. If other symptoms are present, such as pain or fever, further evaluation and a series of diagnostic tests may be required to find the direct cause of the cyst formation.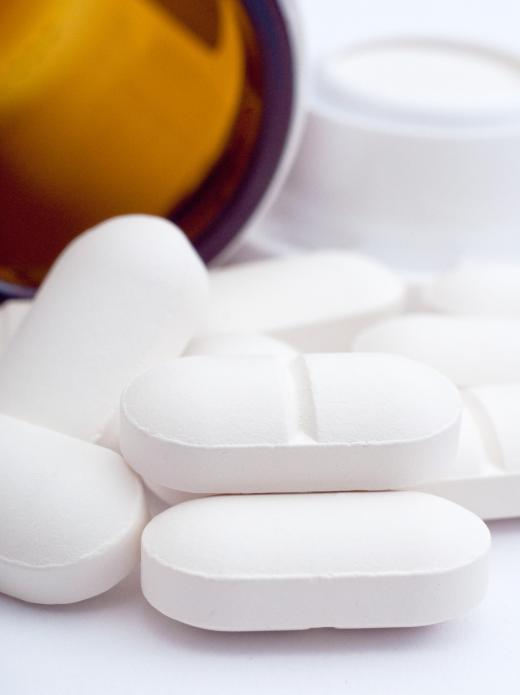 In cases where the cyst is associated with the presence of an infection, antibiotics are usually prescribed, and the patient may be asked to return to the doctor following the course of antibiotic therapy. If the cyst remains, further tests may be ordered to rule out any serious complications. As long as there is no major underlying cause for the cyst and no bothersome symptoms are present, the doctor may choose a wait-and-see approach, periodically examining the cyst for any changes.
Blood tests can often determine whether the cyst is associated with thyroid dysfunction. If this condition is present, medications may be given to treat the specific form of thyroid disease present. If the cyst remains following treatment or if it begins to grow larger, more invasive treatment options may need to be explored.
Surgical removal of a neck cyst is relatively uncommon and is typically used as a last resort when other forms of treatment have not rendered adequate results. In most cases, this type of operation is performed on an outpatient basis, and the patient can return to normal activities soon thereafter. Rarely, a neck cyst may be caused by a tumor or other form of cancer. If surgical removal of the cyst does not get rid of all of the cancer cells, chemotherapy or radiation treatments may become necessary. The supervising physician can work with the patient to create an individualized treatment plan based on specific medical needs.
AS FEATURED ON:
AS FEATURED ON:

By: igor

Prescription medications may be necessary to treat an infection that is present with a neck cyst.

By: Max Tactic

A neck cyst may be associated with thyroid dysfunction.

By: Radu Razvan

Surgery is not a common treatment option for neck cysts.

By: Photographee.eu

People should never self diagnose their neck cyst, but should always get checked out by a physician.

By: triocean

Pain may accompany a neck cyst.