What Is the Treatment for Lip Warts?
Some over-the-counter and natural wart treatments can be used to remove warts on lips. Due to the sensitive nature of facial skin, however, treatment of lip warts usually warrants the assistance of a medical professional. A dermatologist will sometimes prescribe a topical ointment for these warts. Freezing or burning the warts can be used to get rid of some warts, and surgical removal may be necessary for stubborn warts.
Warts are typically caused by a virus know as the human papilloma virus (HPV). Although there is no cure for this virus, bothersome warts can be removed. Several over-the-counter wart treatments can be purchased for common warts, but individuals must used caution when trying to get rid of lip warts.
Individuals should never apply a wart remover to the face or lips, unless it is specifically formulated for these areas. Wart removers meant to be used on other parts of the body can irritate the sensitive lip tissue. When removing warts from lips with an over-the-counter ointment, patients should only use products specifically labeled as safe to use on the face and lips.
Many natural wart remedies can also be used to remove lip warts. Apple cider vinegar rubbed on a wart, for example, will sometimes cause it to disappear. This will usually take some time, however, and several applications are usually necessary.
A trip to a dermatologist is usually necessary in order to get rid of lip warts. He may prescribe an ointment or lotion. Many wart ointments contain salicylic acid, which slowly breaks down the wart.
Cryotherapy is one common treatment method to remove lip warts. During this procedure, a doctor carefully applies a small amount of liquid nitrogen. This liquid is around -320 degrees F (-196 degrees C), and when it is applied to the wart, a blister forms underneath. Eventually, both the blister and wart fall off.
Besides being frozen, warts can also be removed by burning them. Electrosurgery, for instance, is a procedure in which wart tissue is burned with an electric current. Sometimes the wart is allowed to fall off on it own, but other times, a doctor may remove it with a curette.
Traditional surgery may also be performed to removed lip warts, but this is somewhat rare. Laser surgery is becoming a popular lip and facial wart treatment, but it is typically more expensive than other methods. During this procedure, a strong beam of intense light is used to destroy the tissue of the wart.
How Do I Know if I Have Lip Warts?
The first sign of a lip wart is usually a small red bump that grows rapidly into a cauliflower-like bump with tiny protrusions. These bumps are typically flesh-colored or slightly darker than your natural skin color. They can be more noticeable against darker lips.
You may also feel pain and tenderness around the bumps when you press on them with your finger or tongue. Sometimes they're painful enough to keep you up at night and interfere with eating or drinking hot liquids like coffee or tea.
Some people may also notice that their lips tingle or burn when they eat spicy foods and drinks — especially alcohol — or when exposed to sunlight or ultraviolet light (like tanning beds).
How to Stop the Spread of Lip Warts - Preventive Measures
Preventing the Spread of Lip Warts :
Avoiding contact with other people's saliva is the best way to prevent infection, meaning avoiding kissing or sharing food with others.
To stop the spread of lip warts, you should avoid picking at it or touching it frequently with your fingers or another object (like a straw). They are more likely to spread if irritated because they're harder to keep clean and dry. 
You should also avoid sharing towels with anyone who has a wart because this can lead to cross-infection between people. 
Also, don't share drinks or utensils with someone who has a lip wart on their face because this could spread the virus further in either direction.
When Should You Consult a Doctor About Lip Warts?
You should consult a doctor about lip warts when:
You have multiple lip warts, especially on the upper lip.
You notice that the lip wart is changing color.
The lip wart bleeds when you are biting or picking at it.
The lip wart is painful or swollen.
The lip wart is causing you to lose sleep due to discomfort, pain, or itching.
You've tried treating the lip warts, but they continue to grow, spread, or recur despite your efforts.
Cure Natural Home Remedies for Lip Warts
There are many ways to get rid of lip warts. If you're looking for natural ways to treat lip warts at home, try these tips:
Apple Cider Vinegar
Apple cider vinegar is an excellent treatment for lip warts because it contains acetic acid, which helps to remove dead skin cells and remove warts by drying them out. 
Applying apple cider vinegar directly onto the wart with a cotton swab or a Q-tip. Leave the apple cider vinegar on for some time, then rinse off with warm water. Repeat this process several times each day until your wart disappears.
Aloe Vera 
Aloe vera is a natural antibacterial and has anti-inflammatory properties that can help relieve the pain associated with lip warts. You can apply aloe vera directly to your wart or make a paste by mixing it with green tea or honey. Let the mixture sit on your lip for 20 minutes before rinsing off.
Tea Tree Oil
Tea tree oil has been used for centuries to treat skin conditions like acne and eczema, as well as fungal infections like ringworm and athlete's foot. Its antibacterial properties make it ideal for treating lip warts. It helps fight off infection while also soothing inflammation and pain.
Garlic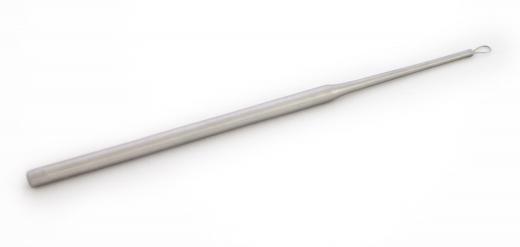 Garlic is known for its antiviral properties and can help treat lip warts. All you have to do is apply garlic paste to the area where the lip wart has developed. You can also use garlic juice by mixing it with water and applying it to the affected area.
Baking Soda and Castor Oil
Baking soda helps draw out toxins from your body, while castor oil helps heal wounds faster than usual. 
Mix baking soda with castor oil until you get a thick paste, then apply this mixture to the wart using a cotton swab or a clean toothpick. 
Cover it with a bandage so it doesn't come off quickly, then leave it overnight before removing it in the morning.
Banana Peel
Bananas have many uses in the kitchen; they're great for baking pies and bread, but they can also help heal your skin when applied topically. To use banana peel as a treatment for lip warts, rub the inside of the banana peel over your wart until it's removed or lessened in size. 
Be sure not to apply too much pressure while rubbing because that could cause irritation instead of healing. However, no scientific evidence supports its usage in the treatment of warts.
That being said, it is crucial to be careful when trying home remedies for lip warts, as some may cause unwanted irritation to your skin. Also, read product labels and follow directions carefully before applying any topical treatment to your lips.
AS FEATURED ON:
AS FEATURED ON:

By: markara

Small amounts of liquid nitrogen can be used to freeze lip warts through cryotherapy.

By: amaxim

Physicians may prescribe ointment containing salicylic acid to treat lip warts.

By: Sherry Yates

Electrosurgery tools are used to burn lip warts with electric current to remove them.

By: Comugnero Silvana

Apple cider vinegar might be helpful with removing warts.

By: iPics

Doctors may choose to remove a lip wart with a curette.