Transference is a term first used by Sigmund Freud to describe a process in analysis or therapy. Freud noted that many of his patients seemed at some point to begin to place certain feelings, like romantic love or parental love, onto the therapist. When this process occurred the therapist could use this position to help restore the client to more normal feelings by responding in ways unlike that of the person upon which the original feelings were based.
For example, a child who has been severely abused by a parent, or even simply neglected, may express transference by viewing the therapist as parent. However, because the child expects this role to be negatively charged and harmful, recovery of abuse may be possible when the therapist is neither abusive nor neglectful. Instead the therapist uses this process to provide what the parent did not provide: a stable and accepting relationship in which the client is very important.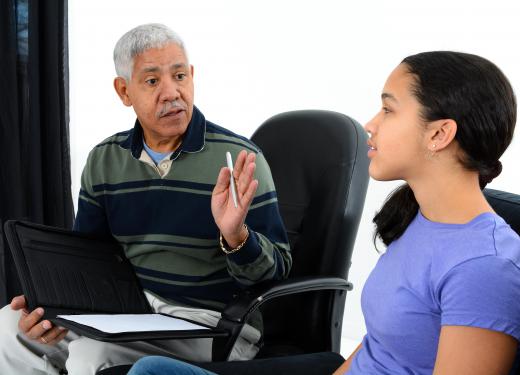 The therapist as parent in this type of transference may have to endure strong anger from the patient. This is in part helpful because it allows the "child" to express feelings that were too dangerous to express in an abusive or neglectful setting. Once these feelings of anger and grief are expressed, the patient often feels a relief, as if he or she had actually confronted his own parents.
Most commonly, transference is of a romantic nature. This does not have to be limited to relationships between client and therapists of different sexes. It is also not an indication of homosexuality, although a client with a same sex therapist may be terribly confused regarding romantic feelings toward one of the same sex.
In these cases, however, the therapist simply represents the people in the client's life who should love him or her. The role of lover is projected onto the therapist because the therapist is usually the only person in a client's life who is completely invested in the client, and views the client without judgment or agenda.
It can be quite difficult to discuss feelings of a romantic nature with a therapist. However, the therapist is usually aware of such feelings whether or not they are discussed. Discussion can prove to be healing and helpful, and ultimately move the client out of the transference state into a place where such feelings might be relocated back to a spouse or partner.
There is some inherent danger in this process to both client and therapist. Some therapists may transfer their own feelings onto a client. Where romantic feelings for a therapist are involved, the client would generally do anything a therapist asks, including any sexual behavior. This is strictly illegal, but there are abuses of laws protecting clients. Similar laws apply to others who might be subject to transference, such as members of the clergy, teachers and those in other medical fields.
It is important to recognize this process as a normal stage of therapy. However, if a therapist appears to reciprocate romantic feelings, engage in touching of a sexual nature or attempt to initiate a sexual relationship, this therapist is no longer of help and should be reported as in violation of the many laws guarding against such. In this case, the therapist does considerable harm to patients.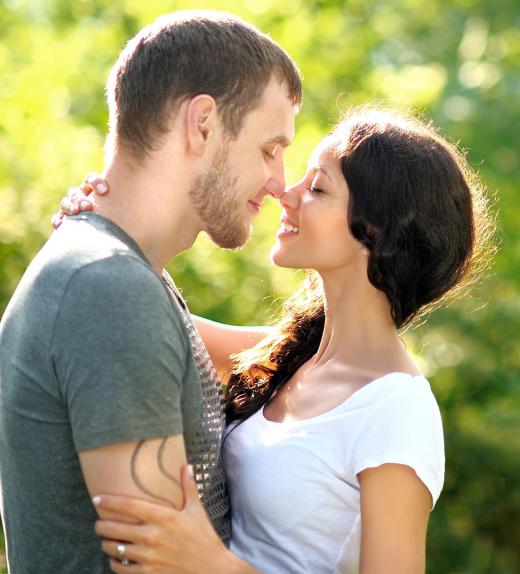 In most cases, however, the therapist, or advisor of any nature is fully apprised of laws and honors them. The therapist can use the transference stage of therapy to help a patient establish a more appropriate view of significant relationships with romantic partners or family members. The client should not feel guilty for having these feelings, though they are often confusing and difficult. Particularly when one is married they may seem unfaithful or go against marriage vows.
It helps to remember that these feelings are those one has or wishes to have with a spouse or partner. Such feelings have undergone a temporary relocation that can ultimately benefit romantic relationships. Discussion of these feelings may be highly embarrassing, but may also be a tool for reaching an excellent state of mental health in regard to relationships with significant people in one's life.
AS FEATURED ON:
AS FEATURED ON:

By: Rob

A neglected child may express transference by placing feelings like parental love onto his/her therapist.

Transference is a term first used by Sigmund Freud to describe feelings that are redirected onto the therapist from someone else.

By: gstockstudio

When an angry person has an unhappy home life, coworkers may be innocent victims of transference.

By: Ferrante Pietro

Someone who has suffered emotional neglect in the past might become overly affectionate in future relationships.

By: michaeljung

According to Freud, transference is a stage in the psychoanalytic process.

By: zagorodnaya

Someone who has recently gotten out of a long-term relationship might transfer those feelings onto a new love interest too quickly.