What is Urethra Inflammation?
Urethra inflammation is a condition with many causes. Urethritis is the medical term, although this name is usually reserved for cases of inflammation caused by sexually transmitted infections. Other causes of inflammation of the urethra include streptoccocal infections, viral infections, urinary tract infections, and irritating substances. It is also sometimes seen in patients who do self-catheterization. In men over 50, it can be associated with an enlarged prostate.
The most common cause of urethra inflammation is sexually transmitted diseases, including gonorrhea and chlamydia. All other causes affect a much smaller number of patients. The most common symptoms are painful urination, difficulty urinating, and blood in the urine. Other symptoms depend on the cause of the condition. Both men and women can have asymptomatic inflammation of the urethra.
In addition to pain, urethritis caused by a bacterial sexually transmitted infection can cause discharge from the urethra in men. The discharge may be yellow, and urination and ejaculation may be blood stained. There is rarely discharge from the urethra in women, although there may be vaginal discharge. Treatment of urethra inflammation caused by sexually transmitted infection is with antibiotics. All sexual partners of the infected individual must be treated as well to prevent reinfection.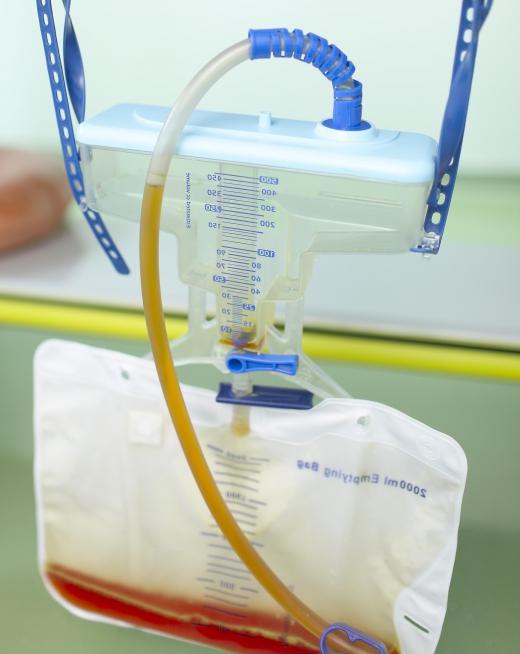 Viral causes of urethritis include herpes simplex and cytomegalovirus. In addition to painful urination, symptoms of herpes simplex infection include a tingling sensation in the genitals, blisters, and possible difficulty urinating. Cytomegalovirus infection of the urinary tract causes difficulty urinating and burning pain on urination. Both can be treated with antiviral drugs, but herpes simplex cannot be cured.
Urethra inflammation can also be caused by bacteria that cause urinary tract infections, such as E. coli. In addition to urinary symptoms, there is often abdominal pain, and occasionally fever with a urinary tract infection. These infections are easily treated with antibiotics.
In cases where inflammation is caused by exposure to an irritating substance, that substance should be avoided. Latex catheters are more often associated with this condition than other types of catheters. Patients who use the latex kind and have inflammation should switch to another material.
Since some cases of urethra inflammation go unrecognized, there may be complications. Inflammation may lead to urinary tract infection and scarring of the urethra. In men, it may lead to swelling of the epididymis, testicles, and prostate. In women, it may lead to inflammation of the cervix and ovaries, ectopic pregnancy, pelvic inflammatory disease, and miscarriage. Any symptoms of inflammation should be reported to a health care provider.
AS FEATURED ON:
AS FEATURED ON:

By: Alila Medical Media

The urethra is a tube that connects to the bladder.

By: sudok1

Patients who require a catheter are at an increased risk for urethra inflammation.

By: peterjunaidy

With men over 50, urethra inflammation can often be associated with an enlarged prostate.

By: isyste

Urine is released through the urethral opening during urination.