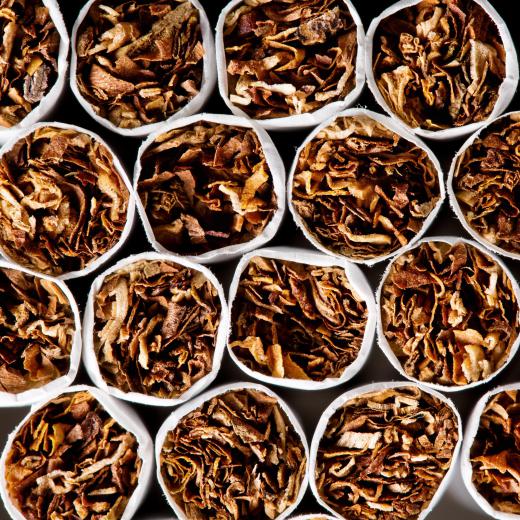 Smoking is one of the most difficult addictions to break. Scientists estimate that cigarettes are more addictive than cocaine, heroin, or alcohol. According to the World Health Organization, smoking kills more people than any disease in the world. With all this information readily available, why do people continue to smoke?
Most people who smoke do so because they can't stop. Nicotine is a highly addictive substance that makes people feel energized and alert. Smokers get a rush after a cigarette, and giving up produces withdrawal symptoms that include difficulty sleeping and cravings. Seventy percent of people who quit smoking eventually start again.
Tobacco advertising also has a big influence on why people smoke. For years, the industry has focused on making smoking glamorous through advertising in movies, television, and billboards. While cigarette advertising is now controlled, its influence can still be felt in the form of free samples, smoking cartoons, and the promise of cool merchandise that can be obtained in exchange for coupons printed on cigarette packs. Many people claim that smoking keeps them thin, but the truth is that smoking reduces the sense of taste, so many people who smoke simply eat less because they don't enjoy food as much.
Smoking also produces psychological dependency. Many people smoke because it helps them relax and cope with difficult situations, or because it gives them confidence. Others smoke when they feel bored. Smoking produces a feeling of satisfaction that's difficult to give up. Finally, people who smoke are usually in denial – they know that smoking is bad, but they convince themselves it's simply "not as terrible as they make it sound."
Smoking is a social activity as well. Many people who smoke do so as a way to start conversations and interact at parties or in crowded places. This is known as "social smoking," and it usually involves alcohol as a complement.
Many teenagers start smoking due to peer pressure. They may also smoke to feel more mature or as a form of rebellion against parental authority. It has been proved that children are also more likely to smoke if their parents do.


By: Nomad_Soul

A view of the ends of cigarettes, showing the tobacco.

By: Monkey Business

Many teenagers start smoking due to peer pressure.

By: Edyta Pawlowska

For many smokers, the habit is a social one.

By: HamsterMan

Cigarettes may be more addictive than cocaine.

By: leonardo2011

Researchers estimate that 90% of deaths from lung cancer are precipitated by smoking, particularly over a period of years.