How can I get Rid of Hiccups?
Hiccups result from spasms of the diaphragm that cause involuntary inhalations of air. These inhalations trigger the vocal chords to snap shut to close off the airflow, causing the "hiccup" sound. The spasms can repeat once every few seconds to every few minutes. In some cases medical attention is called for, but in most cases, they go away by themselves. If you don't care to wait it out, one of the following home remedies might bring relief.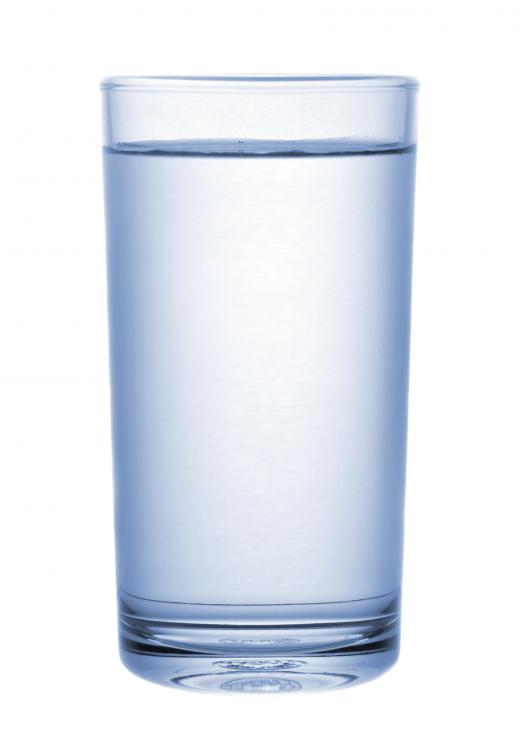 According to medical experts, it isn't clear what triggers hiccups, though there are many conditions people commonly associate with causing them. Eating too fast, swallowing air and drinking too much are all suspect. Some medical professionals believe that when the stomach becomes distended from too much food or drink it might irritate the adjacent diaphragm, leading to it to spasm.
Whatever the cause, experts do know why some home remedies work. Some remedies increase carbon dioxide in the blood, which stops hiccups. Other remedies stimulate the vagus nerve that runs from stomach to brain. In both cases, the body becomes concerned with an overriding condition and abandons the spasms to tend to the more immediate matter, whether that's clearing excess carbon dioxide from the blood, or paying attention to the over-stimulated vagus nerve. Try your own hand at these home remedies to see which one works for you.
Hold your breath for five seconds then drink a glass of water without letting the breath out.
Breathe into a paper bag.
Drink a glass of water by taking the water from the opposite side of the glass, thereby "drinking upside down."
Extend your tongue then pull it.
Put one-half teaspoon sugar at the rear of your tongue and suck on it. Repeat in two minutes for three total times. Alternately, you can try a tablespoon of peanut butter.
Sniff smelling salts.
Have someone scare you.
Try two antacids that contain magnesium.
Hiccups that last longer than three hours are considered chronic and might require medical intervention. Spitting up blood or the presence of severe abdominal pain also warrant medical attention.
Some medications commonly prescribed for persistent hiccups include chlorpromazine (Thorazine), baclofen (Lioresal) and phenytoin (Dilantin). In extreme cases and as a last resort, the nerve that controls the diaphragm can be surgically disabled for those suffering from prolonged, recurrent bouts of hiccuping that have been unresponsive to other treatments.


By: rakratchada

Breathing into a paper bag can help to get rid of hiccups.

By: zirconicusso

Water can help to relieve hiccups.

By: Alila

A diagram showing the vagus nerve, which is connected to hiccups.

By: uckyo

A tablespoon of peanut butter may provide relief from hiccups.

By: sframe

Hiccups accompanied by severe abdominal pain may be a sign of a more serious problem.