How do I Choose the Best Liquid Laxatives?
Liquid laxatives are products consumed for the purpose of relieving constipation. There are many different brands of liquid laxatives from which you may choose. Selecting the best product, however, usually means choosing one that is safe and likely to produce a bowel movement fairly quickly. You may also do well to choose a laxative that is described as gentle, so you won't have to worry about having severe abdominal cramping or other pain when it works.
When you're hoping to choose the best liquid laxative, safety should be one of your chief concerns. Some laxative ingredients cause side effects or are described as harsher than others. You'll likely want to choose a laxative that is described as gentle but effective; some health experts recommend the ingredient senna, for example. Likewise, you'll do well to chose a laxative that has the fewest side effects associated with it. Additionally, choosing a gentle laxative may mean you won't have to suffer through severe abdominal cramping or have hard stools exit your body in a violent fashion.
Constipation can be painful and interfere with your ability to enjoy many different aspects of your life. For example, working a full day while constipated can be very unpleasant; even the usual entertainment activities you enjoy can be unpleasant when you're dealing with constipation. As such, you'll likely want a laxative that works quickly, but not so quickly that you'll have to stay close to a bathroom all day. You may find that using a laxative that is designed to work in about eight to 12 hours offers the best results. You can take this type of laxative right before going to bed or a couple of hours before bedtime, and when you wake up in the morning, you should be able to have a bowel movement.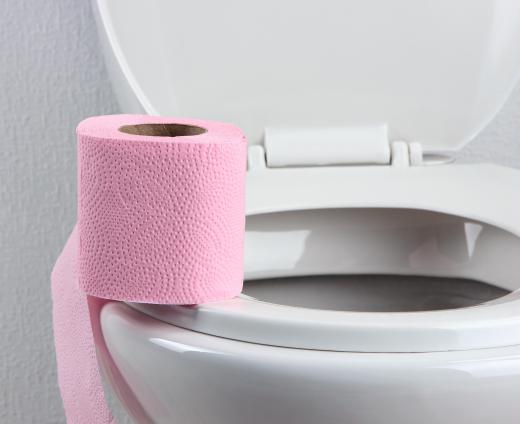 Taste can also play a role in choosing the best liquid laxatives. You may find laxatives in a variety of flavors, and some may be more palatable than others. You may do well to read reviews of the flavor of a liquid laxative before you choose one. If you select one that you cannot stand to swallow, you may have a new problem, such as nausea and vomiting, on top of constipation.
Before using a liquid laxative, which you can usually purchase over the counter, you may do well to consult a doctor. A doctor may recommend liquid laxatives that work well without being too hard on the body. Additionally, a doctor may provide suggestions for avoiding constipation in the future.
AS FEATURED ON:
AS FEATURED ON:

By: rob3000

Liquid laxatives are taken to help relieve constipation.

By: Africa Studio

Constipation can be very painful and interfere with an individual's ability to enjoy life.

By: sframe

A strong liquid laxative may cause extreme abdominal cramping.

By: Sylvie Bouchard

An individual who has an eating disorder may abuse laxatives.

By: evgenyatamanenko

Performing gentle exercises during pregnancy may help treat and prevent constipation.

By: Tyler Olson

A pharmacist may be able to offer advice about over-the-counter liquid laxatives.

By: Monkey Business

Liquid laxatives may be taken before bedtime.

By: kocakayaali

Selecting the best liquid laxative may involve choosing one that is safe and likely to produce a bowel movement fairly quickly.

By: auremar

Drinking plenty of water while taking liquid laxatives may help relieve constipation.