How Effective Is Ciprofloxacin for Acne?
The primary uses of ciprofloxacin are treatment of infections caused by bacteria or anthrax. Ciprofloxacin helps some cases of acne by treating bacteria infections causing cyst-type acne. Several reasons not to use ciprofloxacin for acne include creating immunity to antibiotics, problems with tendinitis, and side effects ranging from minor stomach issues to breathing problems and depression. Ciprofoxacin also reacts with many other drugs, both prescription and over-the-counter medications, such as pain killers and supplements.
Ciprofloxacin is an antibiotic that treats the bacteria around the follicle, which often leads to cyst-like acne. Antibiotics also work by reducing chemicals produced by white blood cells, or by reducing the concentration of fatty acids that contribute to inflammation. It is considered to be a powerful antibiotic and often creates swift response to acne concerns.
One reason ciprofloxacin for acne may not be ideal is the possibility of the patient's system creating immunity to antibiotics. This means that, when antibiotics are prescribed for infections, the medicine will be less effective. Doctors may find another medication or trials of other medications more appropriate before prescribing ciprofloxacin for acne.
The risks of ciprofloxacin for acne will need to be weighed against the benefits from taking the medication, since one of the main concerns is the increased occurrence of tendinitis or other tendon problems. Patients with myasthenia gravis will also need to be under close medical supervision to avoid breathing trouble or death. The advantages and disadvantages should be discussed with a medical professional, as the patients' medical history and lifestyle should be carefully analyzed prior to taking any medication.
Side effects of ciprofloxacin include stomach issues such as pain, nausea, vomiting, and diarrhea. Headaches, problems with urination, and genital itching may also occur. If these side effects become severe, patients should contact their doctors. More problematic side effects are fainting, fever, joint problems, and depression, as well as throat tightness or swallowing difficulty, lack of energy and appetite, and others. If any of these are experienced, they should be brought immediately to the attention of medical professionals.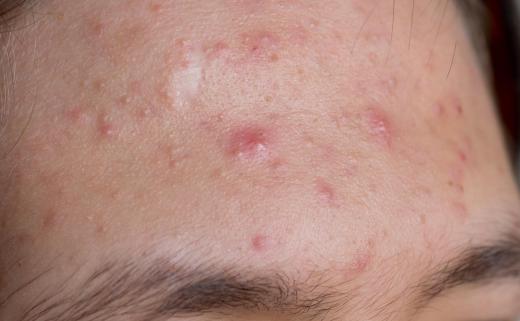 Ciprofloxacin drug interactions must also be considered. Serious problems may result from mixing ciprofloxacin with steroids, anticoagulants, and antidepressants, as well as medications containing caffeine, diuretics, and medications to treat irregular heartbeat. In addition, common drugs such as ibuprofen, naproxen, ropinirole, and more can also cause serious interactions. Some time is required between taking antacids and vitamin supplements and ciprofloxacin. For these reasons, a doctor and pharmacist must be provided a list of a patient's medications taken both on a prescription basis and over-the-counter.


By: Dirima

Ciprofloxacin side effects may include joint problems.

By: nebari

Ciprofloxacin side effects may include breathing difficulties.

By: Laurent Hamels

Stomach pain may be an unwelcome side effect of ciprofloxacin.

By: Martinan

Ciprofloxacin side effects may include headache.

By: Mitarart

Ciprofloxacin side effects may include depression.

By: olavs

A close up of acne.

By: JJAVA

Negative drug interactions with certain other medications can limit the use of ciprofloxacin.

By: Syda Productions

Ciprofloxacin can be used to reduce the amount of acne-causing bacteria on the skin.