How Effective Is Ciprofloxacin for Acne?
The primary uses of ciprofloxacin are treatment of infections caused by bacteria or anthrax. Ciprofloxacin helps some cases of acne by treating bacteria infections causing cyst-type acne. Several reasons not to use ciprofloxacin for acne include creating immunity to antibiotics, problems with tendinitis, and side effects ranging from minor stomach issues to breathing problems and depression. Ciprofoxacin also reacts with many other drugs, both prescription and over-the-counter medications, such as pain killers and supplements.
Ciprofloxacin is an antibiotic that treats the bacteria around the follicle, which often leads to cyst-like acne. Antibiotics also work by reducing chemicals produced by white blood cells, or by reducing the concentration of fatty acids that contribute to inflammation. It is considered to be a powerful antibiotic and often creates swift response to acne concerns.
One reason ciprofloxacin for acne may not be ideal is the possibility of the patient's system creating immunity to antibiotics. This means that, when antibiotics are prescribed for infections, the medicine will be less effective. Doctors may find another medication or trials of other medications more appropriate before prescribing ciprofloxacin for acne.
The risks of ciprofloxacin for acne will need to be weighed against the benefits from taking the medication, since one of the main concerns is the increased occurrence of tendinitis or other tendon problems. Patients with myasthenia gravis will also need to be under close medical supervision to avoid breathing trouble or death. The advantages and disadvantages should be discussed with a medical professional, as the patients' medical history and lifestyle should be carefully analyzed prior to taking any medication.
Side effects of ciprofloxacin include stomach issues such as pain, nausea, vomiting, and diarrhea. Headaches, problems with urination, and genital itching may also occur. If these side effects become severe, patients should contact their doctors. More problematic side effects are fainting, fever, joint problems, and depression, as well as throat tightness or swallowing difficulty, lack of energy and appetite, and others. If any of these are experienced, they should be brought immediately to the attention of medical professionals.
Ciprofloxacin drug interactions must also be considered. Serious problems may result from mixing ciprofloxacin with steroids, anticoagulants, and antidepressants, as well as medications containing caffeine, diuretics, and medications to treat irregular heartbeat. In addition, common drugs such as ibuprofen, naproxen, ropinirole, and more can also cause serious interactions. Some time is required between taking antacids and vitamin supplements and ciprofloxacin. For these reasons, a doctor and pharmacist must be provided a list of a patient's medications taken both on a prescription basis and over-the-counter.
Why Would a Doctor Prescribe Ciprofloxacin?
Ciprofloxacin targets bacterial infections in different areas of the body. It comes in an oral liquid or tablet. If someone has inhalation exposure to anthrax, they can take Ciprofloxacin to treat anthrax infection. Another common use is the treatment and prevention of plague, including septicemic and pneumonic plague. 
In certain instances, doctors have prescribed Ciprofloxacin to treat acne vulgaris. The patient can use a combination of oral and topical Ciprofloxacin when prescribed. 
Ciprofloxacin belongs to a class of drugs called quinolone antibiotics, which stops bacteria growth. While proven to treat bacterial infections, it will not work for viral infections such as the common cold or flu.
Other than the treatment of acne, some of the most common reasons a doctor may prescribe Ciprofloxacin are:
Pneumonia
Gonorrhea
Typhoid fever
Infectious diarrhea
Infections of the bone, joint, skin, abdomen, and prostate gland
How Long Does Ciprofloxacin Take to Work?
Within hours of taking Ciprofloxacin, the antibiotic begins to work. However, you may not see any results of improvement of your symptoms for two to three days. Some infections may take up to a week before noticeable signs of progress. 
Specific actions can also delay the effectiveness of Ciprofloxacin. For example, regular consumption of dairy products can affect absorption, delaying how quickly Ciprofloxacin starts to work.
It is essential to complete the course of Ciprofloxacin as prescribed by your doctor. Even if you notice your symptoms have subsided, continuing until the course is complete will ensure the infection doesn't return quickly.
What are some alternatives to Ciprofloxacin?
Ciprofloxacin has been proven effective at fighting bacterial infections such as acne and urinary tract infections. However, some people may be at risk for serious side effects and would like to discuss alternatives with their doctor.
Some of these alternatives are:
Trimethoprim
Sulfamethoxazole
Ampicillin
Levofloxacin
Nitrofurantoin
Fosfomycin trometamol
Pivmecillinam (not available in the U.S.)
However, some of these options have issues with bacterial resistance and will be taken into account by your doctor for your specific needs.
What Should I Let My Doctor Know Before Being Prescribed Ciprofloxacin?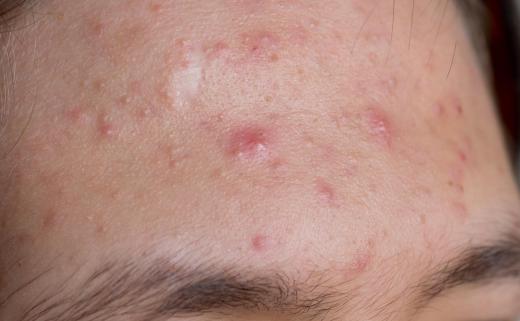 If you have a primary doctor, they will have a medical history for you and use that information to decide whether Ciprofloxacin is a good choice for you. However, if you are seeing a doctor for the first time, you should let them know about certain pre-existing conditions that could hinder the effectiveness of Ciprofloxacin. 
If you have experienced the following, you should notify your doctor before taking Ciprofloxacin. 
Arthritis or issues with bones, tendons, or joints
Diabetes or low blood sugar
Nerve problems
Blood circulation problems or an aneurysm
Have suffered a heart attack or had heart problems
Muscle weakness
Kidney or liver disease
Seizures, head injuries, or brain tumor
Trouble swallowing pills
Long QT syndrome (or family history)
Your blood has low potassium levels
As with any prescribed medicine, let your doctor know if you are planning to become pregnant or are currently pregnant. You should not breastfeed while taking Ciprofloxacin.
What Are Some of the Pros and Cons of Ciprofloxacin?
Most medications prescribed by your doctor are entirely safe and have minimal side effects. However, there are benefits and risks for any medicine. Some of those are:
Pros
Treats many types of infections
Can be taken with or without food
Available as a tablet, oral liquid, or injection
Available as a generic
Cons
Potential serious side effects
Can make you sunburn easily
Interacts with many common medications
Can affect blood sugar levels if you have diabetes
Tips From Pharmacists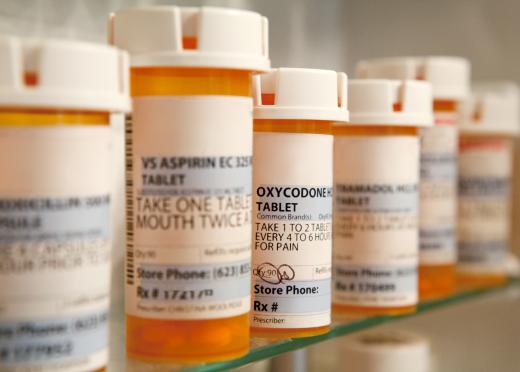 There is a lot of information about the risks and benefits of using Ciprofloxacin. First and foremost, listen and follow your doctor's advice. Tell your doctor if you are taking any other medications because some medicine combinations will cancel each other out or cause adverse effects. 
If you are taking the extended-release version, make sure you don't spit, crush, or chew the pill. Let your doctor know if you find it difficult to swallow pills.
If you are taking the liquid version, it doesn't need to be refrigerated. You can store it at room temperature but shake it well before taking it. 
When you take Ciprofloxacin, you should drink plenty of fluids. However, you should limit caffeine consumption. You can take it with or without food, though food may help with nausea. In addition, you should avoid over-exposure to the sun while taking Ciprofloxacin and monitor your blood sugar.
If you suffer diarrhea from taking Ciprofloxacin, you can take probiotic supplements. However, you should allow at least an hour between the probiotic and Ciprofloxacin.
Even if you start feeling better, you should always finish all the medication prescribed. If you have adverse side effects at any point, you should contact your doctor. 
AS FEATURED ON:
AS FEATURED ON:

By: Dirima

Ciprofloxacin side effects may include joint problems.

By: nebari

Ciprofloxacin side effects may include breathing difficulties.

By: Laurent Hamels

Stomach pain may be an unwelcome side effect of ciprofloxacin.

By: Martinan

Ciprofloxacin side effects may include headache.

By: Mitarart

Ciprofloxacin side effects may include depression.

By: olavs

A close up of acne.

By: JJAVA

Negative drug interactions with certain other medications can limit the use of ciprofloxacin.

By: Syda Productions

Ciprofloxacin can be used to reduce the amount of acne-causing bacteria on the skin.