How Effective Is Ciprofloxacin for Sinus Infection?
Ciprofloxacin is generally considered very effective for sinus infections, and is prescribed and recommended by health care providers in most places. A lot of its specific efficacy depends on the individual, and it isn't always a good fit for every patient. In most instances, though, this drug is able to cure sinus infections and related ailments in a matter of days, and can restore health much faster than other comparable remedies. People who have recurring sinus infections might find that treatments stop being as effective over time, and in these cases a stronger drug may be needed. Ciprofloxacin is usually considered to be one of the safest antibiotics available, but like most medications, it does have a number of side effects and precautions. Patients are usually advised to talk about the choice to start taking this drug with their doctor or other healthcare provider.
Understanding Sinus Infections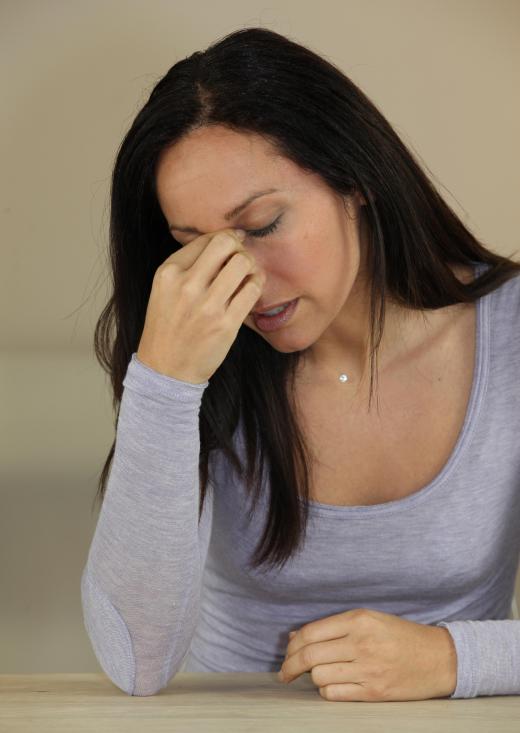 Sinus infection, which is commonly referred to as sinusitis in the medical community, is a common ailment that occurs when there is inflammation in the nasal passages. Inflammation, in turn, can result in the buildup of mucus in the nose, which promotes the growth and spread of bacteria; pressure in the eye area and upper face is a common result, along with bad breath, fever, and sore throat.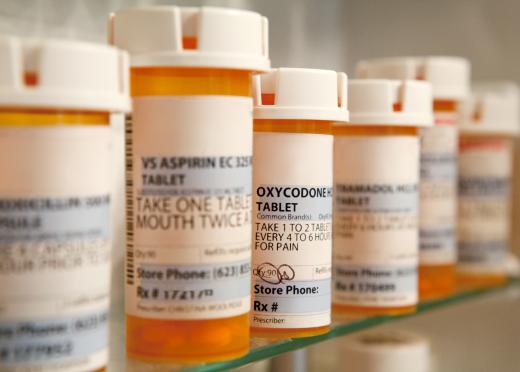 The sinuses provide natural defenses against bacteria and viruses, but these are compromised when infection sets in. Without treatment, the infection will usually continue to get worse — letting it "work itself out" isn't usually an effective option. A number of different medical remedies can help, but antibiotics like ciprofloxacin are usually the best choice, both in terms of speed and effectiveness.
Why Ciprofloxacin Works
Healthcare professionals prescribe ciprofloxacin for sinus infection because the medication is an antibiotic that targets and kills bacteria. Antibiotics are a special class of medications that work to not only eliminate bacteria, but also keep them from reproducing. There are several different types of antibiotic. Ciprofloxacin works well for sinus infections because it is specially formulated for mucus-dwelling bacteria.
General Dosage Guidelines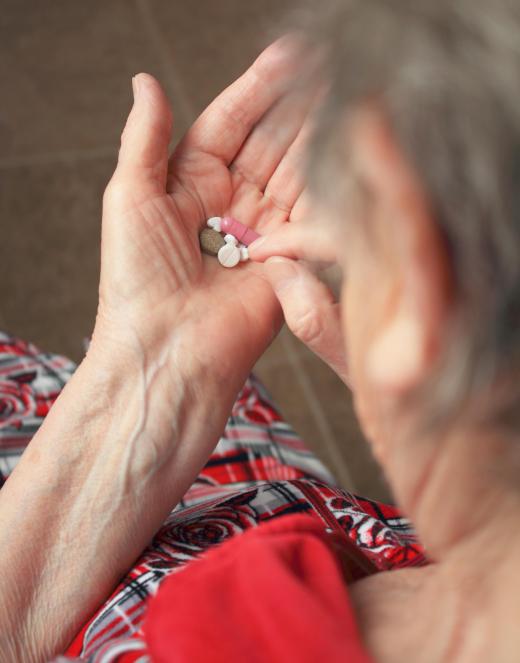 Individuals who take ciprofloxacin for sinus infections typically take the medication orally in pill form. It is usually best for people to take the pills with a full glass of water. Physicians also typically recommend that patients increase fluid consumption and take the medication within two hours after eating. Patients normally feel better within a few days of starting the medication.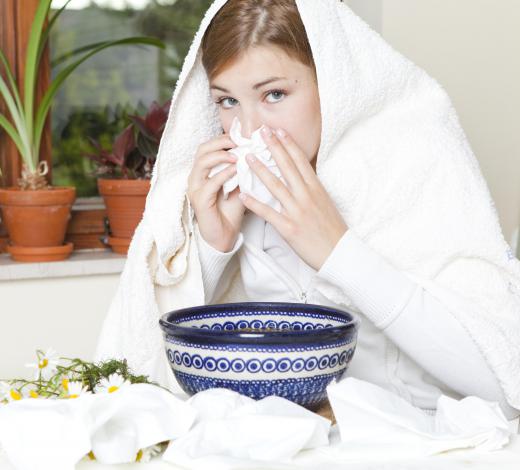 In order to ensure efficacy and prevent the infection from occurring, it is important for the patient to take the full prescription. It can be tempting to give up the pills once symptoms seem to have died down, but this can actually cause the infection to come back even stronger than it was before. The medication usually needs the full dosage cycle to be truly effective.
Side Effects
There are side effects that can be experienced with all medications. Individuals who take ciprofloxacin for a sinus infection might experience side effects such as diarrhea, nausea, headaches and loss of appetite. Although these side effects are not usually serious, they should be monitored, and health care providers should be notified if the side effects are persistent.
In rare cases, individuals who take ciprofloxacin might develop serious side effects that require medical treatment. The medication must be stopped immediately if the patient notices bloody stools, jaundice, a change in urine output, hallucinations or seizures. In addition to immediately stopping the medication, the prescribing physician should be contacted immediately.
Interaction Concerns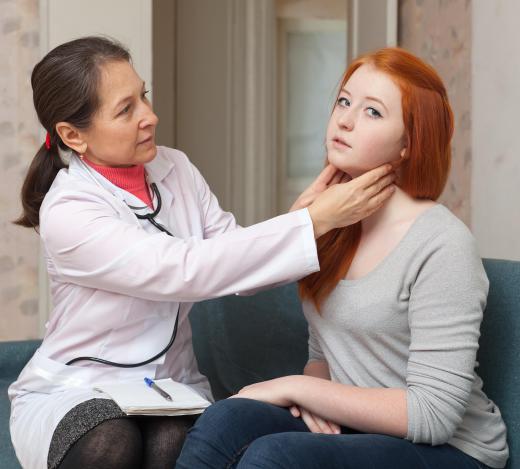 As with any medication, ciprofloxain might interact with other drugs. Drug interactions can be harmful; it is important for the patient to inform the prescribing physician and pharmacist of all medications currently being taken. Individuals who are taking corticosteroids or an antiarrhythmic drug have to be especially careful and might find that this particular antibiotic cannot be taken safely.
How Long Does a Sinus Infection Last With Ciprofloxacin
While you might not feel immediate relief upon taking your first dose of Ciprofloxacin, the antibiotic only takes a few hours to start working in your system. 
You will start to feel an improvement in your symptoms on your second or third day of taking Ciprofloxacin. Ciprofloxacin is only effective for bacteria infections, as antibiotics will be ineffective for infections caused by a virus. 
It is possible to narrow down the nature of your infection based on your symptoms; the following contains symptoms relevant to bacteria infections:
You have had an increased frequency of green or bright yellow drainage stemming from your nose for a time exceeding ten days. 
After your cold is gone, your symptoms only get worse. 
Pain arising from your upper back teeth and cheeks is constant and does not fade. 
Decongestants provide you with no pain relief. 
In the case of acute sinusitis, people generally report that they feel better on their fourth day of treatment.
It is important to note that the sinus infection is still uncured until you finish your prescribed course of Ciprofloxacin. The typical dosage period when treating a sinus infection with Ciprofloxacin is ten days.
If you feel you no longer need to keep taking your doses, it is vital to note that the sinus infection is still present in your body. It may come back if you do not follow your prescribed course in its entirety. 
Depending on the severity of your sinus infection, you may become prescribed an extended treatment period. It is always advisable to follow your doctor's orders. 
If you do not feel any improvements within a few days, you might want to get in contact with your doctor. The same applies if you start to feel worse at any time when you are taking Ciprofloxacin.
The sinus infection will heal after you complete the assigned dosage set by your doctor. If you still feel symptoms, it is paramount to contact and inform your doctor.
How Long Does Ciprofloxacin Stay In Your System
Ciprofloxacin typically does not last long in your system once you take the last pill in your prescribed dosage. The antibiotic should be out of your system within twenty-four hours of your final dose.
Some factors influence how long it takes for the antibiotic to be out of your system. One factor is the quantity of your dosage and the frequency with which you have been taking Ciprofloxacin. More frequent doses increase the time required for your body to flush out the antibiotic.
Another is your metabolism. With a slower metabolic rate, your body might take longer to get the drug out of your system.
Your age and health also have an impact. Poor health and older age will increase the time it takes for your body to remove the drug.
Lastly, your body mass also has an effect. The bigger you are, the longer it takes for the antibiotic to leave your system.
Once your body has rid itself of Ciprofloxacin, you should no longer experience any side effects.
Ciprofloxacin vs. Amoxicillin for Sinus Infection
A study containing 251 patients suffering from chronic sinuses concluded that Ciprofloxacin was the slightly better option of the two for treating sinus infections. Though, there were some factors in play.
The patients were prescribed Ciprofloxacin twice a day with a dosage of 500mg. While patients prescribed Amoxicillin took three doses a day with a dosage of 500mg. For both groups, treatments lasted a total of nine days.
After the treatment, nasal discharge disappeared in 60% of the patients taking Ciprofloxacin. As for the group taking Amoxicillin, they reported that 56% of them saw an end to their nasal discharge.
Reports show that more patients taking the Amoxicillin suffered gastrointestinal-related side effects compared to the Ciprofloxacin group.
Ciprofloxacin was the higher ranking safety profile drug of choice, especially considering the difference in required dosage per day.
It is important to remember that each case is different, and your doctor should be the one that assigns you the treatment.
AS FEATURED ON:
AS FEATURED ON:

By: auremar

A sinus infection is characterized by pain or pressure around the eyes, cheeks, and forehead.

By: JJAVA

Negative drug interactions with certain other medications can limit the use of ciprofloxacin.

By: stefanolunardi

Inflammation in the nasal passages may cause bad breath.

By: krutoeva

Ciprofloxacin is known to interact with several other drugs, leading to severe side effects.

By: drubig-photo

In many cases, a sinus infection is triggered by a virus or other pathogen.

By: Gabriel Blaj

Ciprofloxacin side effects may include nausea.

By: maksimshirkov

Taking ciprofloxacin may cause some patients to experience sensitivity to light.

By: JackF

A person experiencing sinus problems may seek the services of an ENT doctor.