How Effective is Evening Primrose Oil for Hair Loss?
Many people who have used evening primrose oil for hair loss have experienced an increase in hair growth. Research regarding the herb's effectiveness reveals it to be a rich source of key nutrients that stimulate growth. Evening primrose oil benefits the body primarily because of its high content of essential fatty acids naturally contained in the seed of the evening primrose flower.
Also referred to as sun drop or by its Latin name, Oenothera biennis, evening primrose oil hails from a yellow wildflower that blooms during the summer months. Although it originated in North America, it is also grown in Europe and other parts of the world. Evening primrose oil capsules are made up of the natural oil contained in the flower's seed.
Using evening primrose oil for hair loss is believed to be effective because of the gamma-linolenic acids it contains. Gamma-linolenic acid is an omega-6 fatty acid, which is one of the essential fatty acids necessary for healthy development and human growth. The presence of too many omega-6 fatty acids can cause inflammation, so omega-3 fatty acids, which work to reduce inflammation, are sorely needed to maintain proper balance. These particular fatty acids are accessible only through diet or supplementation.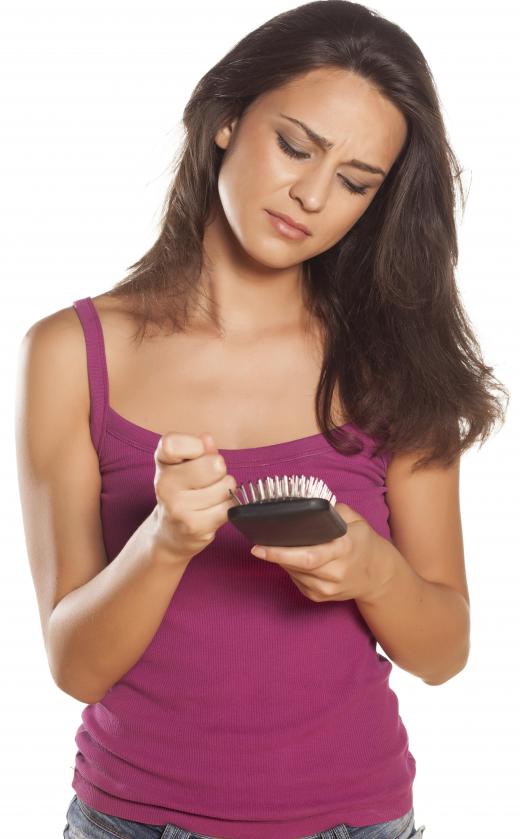 Evening primrose oil supplements are commercially sold at grocers, health food stores and online retailers. Sold in soft gel or capsule form, it is considered to be among the most affordable herbal hair loss remedies, with many people taking as much as 1,000 milligrams three times per day to stimulate natural hair growth. Anyone taking evening primrose oil for hair loss, however, must be consistent in doing so for it to be effective, because results might not be realized until after it has been used for as long as two months. Evening primrose oil is also used for a variety of other benefits, such as to help grow healthy fingernails, to treat psoriasis and to treat the symptoms of eczema.
Generally safe to use, evening primrose oil side effects, such as headaches and stomach discomfort, might occur in some people. When side effects are presented, they are often associated with high dosages and not merely to the oil's use in general. Anyone experiencing these or any other evening primrose oil side effects should immediately suspend its usage and consult a physician if symptoms persist.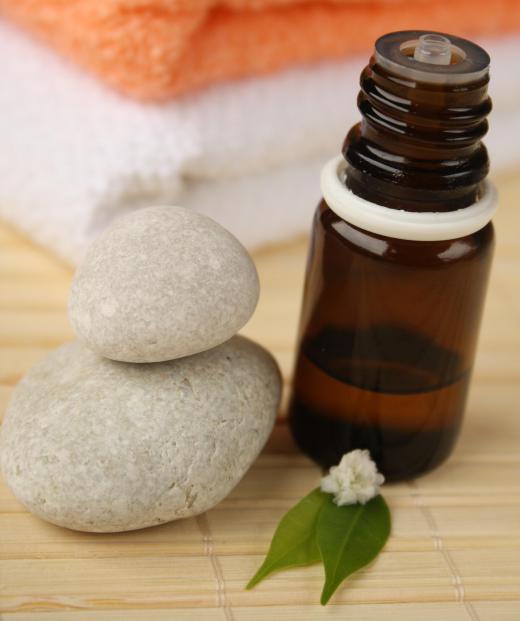 Using evening primrose oil for hair loss is not recommended for people with a history of seizures or those with any sort of blood disorder. This herb also might not interact well with certain prescribed medications or other herbal remedies. In particular, using evening primrose oil for hair loss should be avoided by individuals who are using herbal or prescribed blood thinners or non-steroidal anti-inflammatory drugs. Although it is safe to purchase without a prescription, anyone under a doctor's care should always consult with a physician before using evening primrose oil for hair loss.
AS FEATURED ON:
AS FEATURED ON:

By: Sun Jeng Tan

Evening primrose oil supplements.

By: vladimirfloyd

Hypothyroidism and hormonal imbalances can lead to hair loss in women.

By: 9nong

Evening primrose oil can have side effects in some people such as stomach discomfort.

By: Lucie Říhová

Evening primrose oil contains high levels of essential fatty acids.

By: illustrez-vous

Smoking, which reduces circulation to the extremities and pollutes the blood, may promote hair loss.