How Effective Is Phentermine for ADD?
As of 2011, no clinical trials on phentermine for attention deficit disorder (ADD) had been conducted to determine efficacy. This medication is, however, in the same class as other drugs used to manage ADD and may be beneficial for some patients in an off-label use. When drugs are recommended in this way, it means that a doctor believes that may offer benefits, but regulators have not specifically approved the medication for such uses. Dosing recommendations are also not available because of the non-standard nature of this use.
Some patients with ADD find stimulant medications useful to help them manage their conditions. While the use of stimulants might seem counter-intuitive, since such patients may be very energetic, the drugs can actually help the patient focus by releasing dopamine in the brain. It may be easier to sit still, pay attention, switch focus between tasks, and complete projects while taking medications like phentermine for ADD.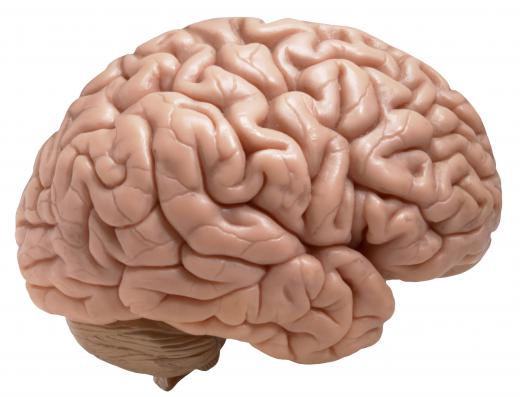 Phentermine is an example of an amphetamine, like some other popular drugs used in ADD therapy. While not specifically approved for this use, the drug may be considered as an option if a patient doesn't tolerate other drugs well. When a doctor starts a patient on phentermine for ADD, the dosage is typically low. This gives the patient time to adjust and respond to the medication. If the patient's condition is still poorly controlled, the dose can be slowly increased to find the right level.
Patients taking phentermine to treat ADD need to be careful of amphetamine side effects like racing heart, high blood pressure, and dizziness. If they notice side effects, they can discuss them with a doctor. It may be possible to adjust the dosage or make diet and lifestyle changes to address the issue. In some cases, patients may not tolerate phentermine for ADD, and may need to try a different medication.
This drug has historically been used to help patients lose weight, because it suppresses appetite. Theories about the benefits of phentermine for ADD came from patients who noticed improvements in their ADD while taking the drug. Since it is designed for short term use only, some patients also observed that when they stopped taking phentermine for weight loss, their ADD became harder to control. These observations led some patients to conclude that it might be helpful. Doctors may agree, and could offer the medication or be willing to discuss it if a patient wants to talk about drug treatments for ADD.
AS FEATURED ON:
AS FEATURED ON:

By: marksykes

Phentermine may help an ADD patient focus by releasing dopamine in the brain.

By: Hemeroskopion

There have been no clinical trials to say with certainty that phentermine is effective for ADD.

By: christingasner

ADD patients tend to be very energetic.

By: robhainer

Children with ADD may benefit from bouncing on trampolines, which may help them burn off excess energy.

By: Rido

Phentermine side effects may include high blood pressure.

By: Tony Northrup

Some children with ADD may refuse to take medication of any kind for the condition.

By: Ermolaev Alexandr

Children who find it difficult to pay attention and focus on a task may benefit from taking phentermine.