In Surgery, what is an Excision?
In surgery, the terms excision and to excise are used frequently. As often as they may stated, they are perhaps more often performed. An excision is very simply whole removal of an organ or mass, such as a tumor. These are compared to other surgical techniques like resection and biopsy.
The idea of excision may be connected to surgical cutting, but it's possible to excise something without a scalpel. In fact, a number of other cutting techniques are frequently used to remove something. Laser, sound, or some forms of electricity could be used instead of sharp steely instruments. Each different tool, including the scalpel may be determined by type of surgery and/or surgeon preference.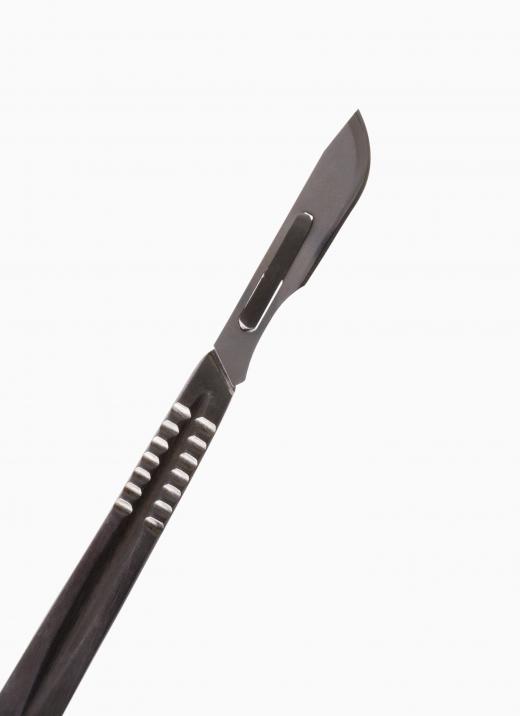 Another difference in modern surgical techniques may be that an excision is minimally invasive. For instance, an appendectomy today could be done through a smaller incision called a laparotomy. Tonsillectomies tend not to even require an exterior incision and removal the tonsils straight from the mouth. Gallbladder excision might be done laparoscopically, through a very small hole made in the body that doesn't require much more than a stitch to close.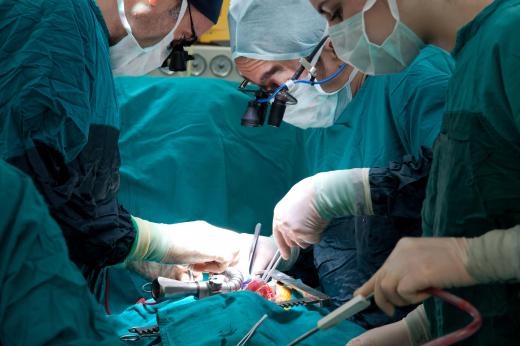 This variety of potential methods for how to approach a surgery are then compared with exactly what happens at the time surgery occurs. Typically the idea of full mass or full organ removal is tied directly to the definition of excision. If only partial removal of tumor or organ is planned, as might occur during the complicated Whipple procedure, this is not excising organs, though some, like the duodenum, could be fully excised. Instead, most of what is occurring in a Whipple is resection of organs or partial removal of them.
Understanding distinction between excision and resection can be vital. If a person is told that a surgery will resect a tumor, for example, one question that might be important is: Why not excise it? Occasionally removing a full tumor isn't possible, but patients should certainly understand the implications of a surgeon being unable to fully remove something.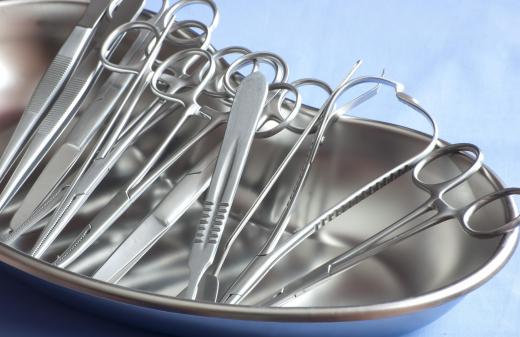 The other term that gets compared to excise and resect is biopsy. When a biopsy occurs, a small amount of tissue is taken, and often subsequently tested to determine its nature. This is very different than either removing all of something or part of something; it's just removing a small amount of something. Yet depending on type of biopsy performed and its results, it might also mean that someone could need an excision or resection in the near future.
AS FEATURED ON:
AS FEATURED ON:

By: iofoto

An excision is commonly accomplished using a scalpel.

By: derege

An excision is the removal of an organ like a lung or a mass like a tumor.

By: nandyphotos

When a biopsy occurs, a small amount of tissue is taken, and often subsequently tested to determine its nature.

By: redcarpett

Present-day surgical techniques are as minimally invasive as possible.

By: F.C.G.

Moles might be excised from a person if doctors believe the lesion is cancerous.

By: freepeoplea

Some excisions are small enough to require minimum stitching.

By: Tyler Olson

An excisional biopsy may be used to diagnose abnormalities found on a mammogram.

By: peterjunaidy

Gallbladder excision can be done laparoscopically, through a small hole made in the body.