Is It Safe to Combine Azithromycin and Ibuprofen?
It's common to worry about side effects and drug interactions when using antibiotics, as some of these drugs can have unwanted effects when taken with other medications. Generally, this isn't believed to be the case when combining azithromycin and ibuprofen, as no significant drug interactions have been reported by those using both medications. Azithromycin and ibuprofen can likely be taken together safely, with no risk of drug interactions. Ibuprofen is used for pain, while this antibiotic is taken to control infection.
Azithromycin is a type of antibiotic called a macrolide, a term that refers to the presence of a chemical formation called a macrolide ring. The macrolide ring is the site of activity of the antibiotic, and works by preventing bacteria from synthesizing new proteins. Azithromycin can be toxic in people with kidney or liver disease or certain types of heart problems, but is safe to take for most other people.
Ibuprofen is a nonsteroidal anti-inflammatory drug (NSAID) that reduces pain and inflammation by reducing levels of inflammatory hormones. Even though this drug is available over-the-counter, it can be dangerous when used in the long term, particularly for people with liver or kidney disease, and circulation or heart problems. It is safe for most people to use as long as dosage instructions are followed correctly.
Both azithromycin and ibuprofen do, therefore, have some side effects that users must be aware of when taking the drugs to treat infection or pain. Despite this both medications are safe to take by anyone who is otherwise healthy. Most people are at risk of only minor side effects such as upset stomach, mild digestion issues, and tiredness.
Some antibiotics can have serious interactions with other medications, including over-the-counter drugs such as ibuprofen. The consequences of such interactions can range from the relatively minor, to life-threatening. For example, some drug interactions reduce the effectiveness of one or both of the medications being used, while others can cause violent reactions that demand medical attention. In a situation where medication is being taken for a heart condition or another serious illness, this might be a lethal drug interaction. In the case of azithromycin and ibuprofen, however, there have been no significant reports of these interactions, and it is generally considered safe to use both of these medications together as long as they are taken as recommended by medical professionals.
How Prevalent Is the Occurrence of Liver Toxicity With the Use of Azithromycin and Ibuprofen?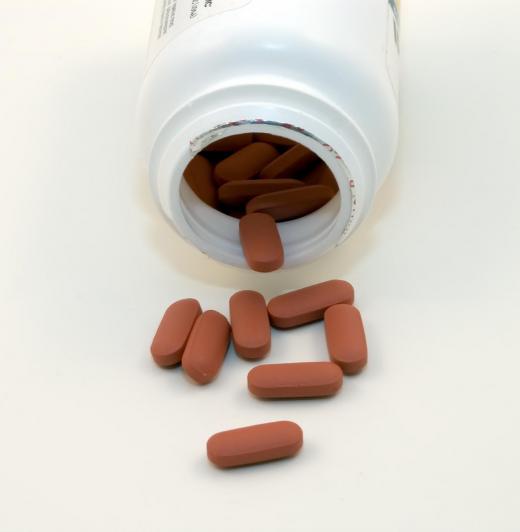 While it appears that most modern NSAIDs (such as Ibuprofen) are no longer generally risky for one's overall liver health, the use of Azithromycin and Ibuprofen in those with preexisting liver conditions is ill-advised because of the how these drugs break down within the body.
Azithromycin can cause hepatocellular forms of liver injury. These conditions can be drastic and lead to acute liver failure, the need for an emergency liver transplant, or even death.
In short, Azithromycin is not the drug of choice for those with heightened sensitivity to the liver. While the antibiotic works wonders fighting against infection, users should note any preexisting health conditions that may become exacerbated with its use. Pairing it with Ibuprofen, then, is not an ideal concoction for those who have any malignancies of the liver.
About only one out of ten in every 100,000 people who take Ibuprofen over the counter regularly experience some adverse effect. But, the risk increases in patients who are already high-risk. An example of this would be those afflicted with hepatitis C, or similar conditions, that are already difficult on the liver. 
If the patient is already taking medications that are difficult on the liver, such as Azithromycin, the likelihood of issues related to the liver raises substantially. Ibuprofen is known to cause changes in liver function tests (blood tests showing how well your liver is working), but typically this is not the norm. These alterations occur if an individual takes more than 2,400 mg a day over a long time; so long as they stop taking Ibuprofen, the blood tests will reflect this.
Can the Use of Azithromycin and Ibuprofen Harm the Kidneys?
Ibuprofen is rarely toxic to the liver, but the kidneys are another story. How potent is Ibuprofen's effect? How does it mingle with an antibiotic like Azithromycin?
To understand their combined impact, it is good to start by analyzing Ibuprofen. The cyclooxygenase (COX) pathway is blocked in the body by NSAIDs such as Ibuprofen. The COX pathway contributes to pain and inflammation in the body.
It is also involved in helping blood flow to the kidneys. Blood vessels leading to the kidneys can narrow if the COX pathway is blocked. This results in less oxygen reaching the kidneys, and that can cause acute kidney injury.
Acute kidney injury as a result of prolonged NSAID usage can occur, but the risk is sufficiently higher in those over 60, as well as those suffering from chronic kidney disease (CKD).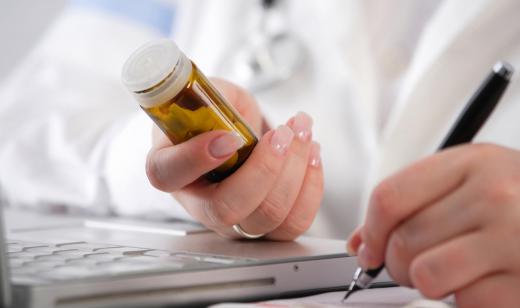 According to GoodRx Health, these effects are most prominent during the first month of NSAID treatment as a person begins their regimen. However, these effects are reversible so long as the patient discontinues their use of Ibuprofen and other NSAIDs.
In contrast to this, Azithromycin has not been recorded as having any correlation with reduced kidney function. At present, there are no ties between this antibiotic and kidney failure. This means that when taking it with Ibuprofen, one ought to monitor themselves in the event they have preexisting kidney conditions because NSAIDs have been proven to exhaust them and create unforeseen medical complications.
Patients with kidney issues caused by excessive use of Ibuprofen, or similar drugs, do not always present symptoms. It is strongly recommended by healthcare professionals that patients ought to consult their doctor before considering long-term usage of NSAIDs over the counter.
Tylenol (Acetaminophen) vs. NSAIDs: Which Is Safer for the Liver and Kidneys? 
Tylenol, also known as Acetaminophen, is an over-the-counter drug that is often confused with Ibuprofen because both treat many of the same symptoms. However, there are key differences in how these two substances interact with the liver and kidneys that may impact what a person buys by default.
It is no secret that Acetaminophen is harder on the liver than NSAIDs, and this is due to how the liver breaks down the drug in comparison to how it handles an anti-inflammatory like Ibuprofen. 
Since the liver is largely responsible for processing Tylenol, most of the toxicity burden falls onto this organ. Unless a person has a history of liver problems, as long as they take Tylenol at the recommended dosage (<4000 mg/day), there should be no strain placed on the liver.
As described above, Ibuprofen can have serious consequences on the kidneys in people over the age of 60, or who suffer from CKD. Tylenol is not processed by the kidneys like Ibuprofen, nor does it affect the COX pathways in the same manner as NSAIDs, so there is presently not a great deal of risk associated with kidney patients defaulting to Tylenol over the counter.
AS FEATURED ON:
AS FEATURED ON:

By: 7activestudio

People with kidney disease should not take azithromycin or ibuprofen.

By: Dragos Iliescu

Minor side effects of azithromycin and ibuprofen may include stomach pain.

By: Richard Seeney

Ibuprofen.

By: Syda Productions

Azithromycin is prescribed to treat various types of bacterial infections.

By: Lisa F. Young

Azithromycin is frequently prescribed to treat ear infections.

By: emiliau

Ibuprofen can interact with certain medications, so it is important that people discuss the drug with their doctor before any new prescription for azithromycin is filled.