Is It Safe to Take Lysine in Pregnancy?
Information on the safety of lysine in pregnancy is lacking. Lysine, is however, considered safe in the general population, but before considering taking lysine in pregnancy, the woman should speak with her health care provider who can educate her on the risks versus the benefits. Since lysine is not considered a medication, but a dietary supplement, it has not been regulated by the government, and standard dosing regimes have not been well established.
Lysine is an amino acid that may help in the absorption of calcium, which may prove beneficial in the development of bones and teeth of a growing fetus. Women who are pregnant and have been diagnosed with a calcium deficiency might benefit from lysine supplements. As with any dietary supplement, the woman should consult with a doctor before taking lysine. Taking lysine in pregnancy may help lower the risk of a herpes outbreak, and may even help prevent mother-to-baby transmission of genital herpes during childbirth.
Taking lysine in pregnancy can cause side effects in the mother, but it is not known whether those side effects affect the unborn baby. Side effects from taking lysine supplements include diarrhea, nausea, and stomach pain. Taking lysine in high dosages can predispose certain people to gallstones. Supplements may also pose the risk of allergic reactions such as abnormal swelling, shortness of breath, chest pain, and hives. These side effects require immediate medical evaluation and treatment to avoid potential complications.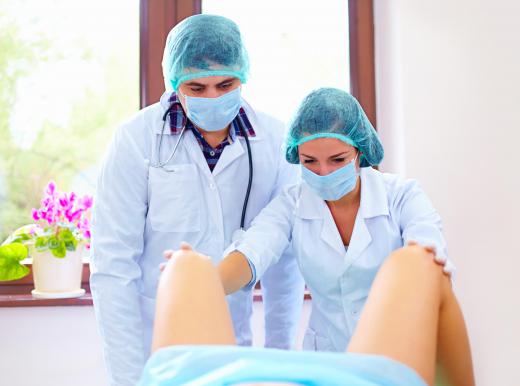 Women who are breastfeeding and taking lysine may be exposing their babies to its effects. It is not known how much of the substance passes through the breast milk to the baby, however, before considering taking lysine supplements while breastfeeding, the health care provider needs to be consulted. Although studies have shown that the teeth and bones of the developing fetus may benefit from the mother's intake of lysine, the substance may not be safe for the rest of the body. Too much calcium uptake can cause organ failure and contribute to cardiac abnormalities and arrhythmias.
Forms of lysine include oral and topical blends, and when used in the treatment of genital herpes, lysine can be applied directly to the affected area of the skin. Although lysine has been shown to inhibit the growth and proliferation of the herpes virus, more studies are needed to confirm these findings, as well as the safety of lysine in those who are pregnant.


By: Bioreg images

The structure of lysine.

By: Steve Silver Smith

Lysine is available in oral and topical forms.

By: Valua Vitaly

Before taking any medication during pregnancy, it is important to know the potential effects that it will have for both the woman and the unborn baby.

By: Olesia Bilkei

Taking lysine in pregnancy may prevent mother-to-baby transmission of genital herpes during childbirth.

By: fmarsicano

Lysine supplements during pregnancy may pose the risk of allergic reactions such as shortness of breath.