Is It Safe to Take Lysine in Pregnancy?
Information on the safety of lysine in pregnancy is lacking. Lysine, is however, considered safe in the general population, but before considering taking lysine in pregnancy, the woman should speak with her health care provider who can educate her on the risks versus the benefits. Since lysine is not considered a medication, but a dietary supplement, it has not been regulated by the government, and standard dosing regimes have not been well established.
Lysine is an amino acid that may help in the absorption of calcium, which may prove beneficial in the development of bones and teeth of a growing fetus. Women who are pregnant and have been diagnosed with a calcium deficiency might benefit from lysine supplements. As with any dietary supplement, the woman should consult with a doctor before taking lysine. Taking lysine in pregnancy may help lower the risk of a herpes outbreak, and may even help prevent mother-to-baby transmission of genital herpes during childbirth.
Taking lysine in pregnancy can cause side effects in the mother, but it is not known whether those side effects affect the unborn baby. Side effects from taking lysine supplements include diarrhea, nausea, and stomach pain. Taking lysine in high dosages can predispose certain people to gallstones. Supplements may also pose the risk of allergic reactions such as abnormal swelling, shortness of breath, chest pain, and hives. These side effects require immediate medical evaluation and treatment to avoid potential complications.
Women who are breastfeeding and taking lysine may be exposing their babies to its effects. It is not known how much of the substance passes through the breast milk to the baby, however, before considering taking lysine supplements while breastfeeding, the health care provider needs to be consulted. Although studies have shown that the teeth and bones of the developing fetus may benefit from the mother's intake of lysine, the substance may not be safe for the rest of the body. Too much calcium uptake can cause organ failure and contribute to cardiac abnormalities and arrhythmias.
Forms of lysine include oral and topical blends, and when used in the treatment of genital herpes, lysine can be applied directly to the affected area of the skin. Although lysine has been shown to inhibit the growth and proliferation of the herpes virus, more studies are needed to confirm these findings, as well as the safety of lysine in those who are pregnant.
Uses of Lysine
This article mentioned taking lysine to manage herpes outbreaks and help absorb calcium. But there are a few other reasons someone may be regularly taking lysine. 
Cold Sores 
Lysine helps to control cold sores and flare-ups related to the herpes virus, but some people struggle with cold sores in general. 
Lysine can help to reduce or eliminate cold sores for people that struggle with them outside of the herpes virus, as well as those with herpes. 
Lysine blocks Arginine, which is often the cause of cold sores. Blocking this compound means it can prevent cold sores and reduce the duration of their presence. 
Anxiety and Stress
There's evidence that taking lysine can help maintain cortisol levels and block stress receptors in the brain. So people that deal with high stress and anxiety may take lysine to relax their minds and manage their emotions.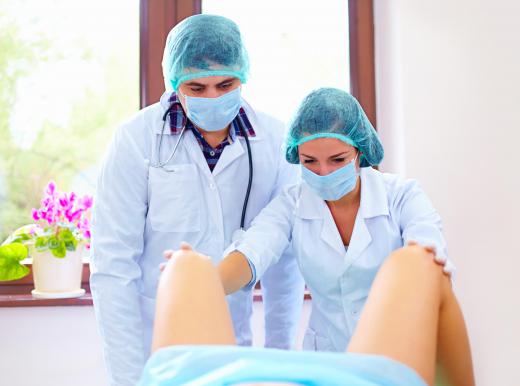 Many anti-anxiety and antidepressant medications have similar interactions with stress receptors, but they can come with tough side effects. Because lysine is a supplement and not a drug, people often feel more comfortable taking it than a prescription for their stress and anxiety. 
Blood Sugar Control
For people with high blood sugar or diabetes, lysine can be an effective way to manage their glucose levels and keep everything in check. 
Daily doses of lysine can slightly decrease serum glucose and increase glucagon and insulin concentrations, helping the body process sugar in the blood and maintain a healthy glucose level. 
Osteoporosis
Because lysine is an amino acid that helps the body absorb calcium, it's a common supplement taken by people with osteoporosis. 
Most osteoporosis patients are older, over 50 years old, but it is four times more likely to occur in women. So it's entirely possible that a pregnant woman could take lysine to help with osteoporosis and strengthen bones. 
Schizophrenia
While lysine is not recommended as the only supplement to manage symptoms of schizophrenia, studies have shown that this supplement can reduce manic symptoms in conjunction with prescription medications. 
Migraines and Headaches
Lysine has analgesic properties that can help people reduce the pain of chronic headaches and migraines. People use lysine to manage head pain but also take it as a daily supplement to prevent migraines and headaches. 
Once again, lysine is a great alternative for people that suffer from migraines but don't want to take intense medications for it. But severe migraine conditions typically need prescriptions to handle. 
Menstrual Pain
While this isn't a reason to use lysine during pregnancy, many people take lysine to help manage period cramps and abdominal pain that occurs during their menstrual cycle. 
Alternatives to Lysine
If you decide to avoid lysine for the duration of your pregnancy, there are plenty of supplements you can replace it with.
Calcium
Spirulina
Zinc
Melatonin
Soy
Alpha-Linolenic Acid 
Flaxseed Oil
Omega-3 Fatty Acids
Omega-6 Fatty Acids
5-Hydroxytryptophan 
S-Adenosylmethionine 
Dehydroepiandrosterone 
Docosahexaenoic Acid 
Eicosapentaenoic Acid 
Gamma-Linolenic Acid
Vitamin B2
Vitamin B12
Vitamin B6 
Vitamin B9 
Vitamin D
Vitamin K
You can eat vitamin-rich foods like spinach or foods with healthy fatty acids like fish. But many supplements, other than lysine, feature these ingredients and are safe and beneficial for the fetus.
The Best Supplements to Take While Pregnant
Prenatal Multivitamin: If you are pregnant, you probably know that you should take prenatal supplements packed with all the vitamins you could ever need to stay healthy and grow a healthy baby. Most prenatal pills have all seven of the vitamins mentioned in the above section. 
Omega-3 Fatty Acids: Eat your fish and take Omega supplements to help your body function. Omega-3 fatty acids help manage blood pressure, improve heart health, and prevent plaque buildup in arteries. 
Calcium: Calcium supplements or high-calcium foods like dairy products help strengthen bones, not only in you but in your fetus too. 
Probiotics: Probiotics are good bacteria found in yogurts and other foods. They help you maintain healthy gut bacteria and fight off harmful bacteria. 
Supplements to Avoid When Pregnant
While lysine is still up for debate, you should avoid the supplements and herbs below while pregnant.
Saw Palmetto
Ephedra
Dong Quai
Yohimbe
Passion Flower
Pau D'Arco
Black Cohosh
Roman Chamomile
Blue Cohosh
Pennyroyal
AS FEATURED ON:
AS FEATURED ON:

By: Bioreg images

The structure of lysine.

By: Steve Silver Smith

Lysine is available in oral and topical forms.

By: Valua Vitaly

Before taking any medication during pregnancy, it is important to know the potential effects that it will have for both the woman and the unborn baby.

By: Olesia Bilkei

Taking lysine in pregnancy may prevent mother-to-baby transmission of genital herpes during childbirth.

By: fmarsicano

Lysine supplements during pregnancy may pose the risk of allergic reactions such as shortness of breath.