Is It Safe to Use Arnica in Pregnancy?
Pregnancy pains may range from mild to severe, making the search for safe pain relief an important part of pregnancy for many women. Although controversial, some pregnant women seek relief through the use of arnica. Indeed, many health care professionals who recommend homeopathic treatments occasionally recommend light to moderate topical use of arnica cream as it is generally considered safe enough during pregnancy. Arnica is also sometimes used to ease labor pains and childbirth. Oral use of arnica products, however, is usually not recommended unless very diluted as it may lead to preterm labor or miscarriage.
There are several pain relief benefits associated with using arnica ointments during pregnancy. Several women use arnica in pregnancy to relieve muscle and joint pains that are commonly associated in pregnancy. Arnica has also been shown to help lower back pains and varicose veins. Due to the anti-inflammatory benefits of arnica, it is commonly used as a method for easing swelling associated with pregnancy.
While pain relief is one of the primary features of using arnica in pregnancy and childbirth, it is used for far more reasons. Many homeopathic health care providers sometimes recommend using arnica to help labor along and even speed up the process as well as to give the birthing mother additional endurance. Arnica, especially in its pill form, stimulates the uterine muscle, which relieves the stress of labor contractions on the muscles and may speed the labor process. The combination of pain relief and muscle stimulation may additionally increase a woman's endurance during labor.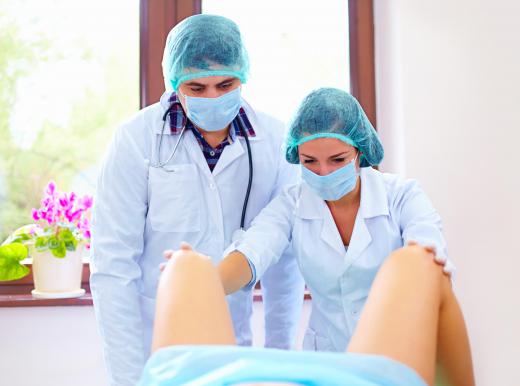 Although using arnica while pregnant has some potential benefits, there are several disadvantages that may also occur, especially while using the oral form of arnica. Due to the stimulating effect arnica has on the uterus, taking arnica in pregnancy may lead to preterm labor or miscarriage. Furthermore, the natural side effects of arnica may make other pregnancy symptoms worse, such as nausea and vomiting. As such, It is important to consider the potential risks and benefits before considering the use of arnica in pregnancy.
It is important to note that while homeopathic arnica has many possible benefits for women during and after pregnancy, the oral form of arnica is not considered safe according to the U.S. Food and Drug Administration (FDA) as of 2011. This is because if certain side effects of arnica are left untreated, it may lead to more serious health risks, such as liver or kidney damage or failure. The FDA believes that more research is needed on arnica usage as well as several other homeopathic remedies.


By: roblan

Arnica can be used to treat varicose veins.

By: jm

Oral use of arnica is not recommended unless it is very diluted.

By: Milissenta

A pregnant women should always consult her obstetrician before taking arnica or other homeopathic treatments.

By: Olesia Bilkei

Pain relief is one of the primary reasons for using arnica in childbirth.

By: Ermolaev Alexandr

Amica may be used to relieve muscle and joint pain during pregnancy.