What are Adult Plastic Pants?
Adult plastic pants are designed to be worn by adults who suffer from incontinence, which is the inability to control the bladder or bowels. They are typically worn over cloth diapers, but might also be used over disposable adult diapers. These pants typically have elastic around the waist and legs to keep them from leaking. They come in different sizes and designs to accommodate both men and women.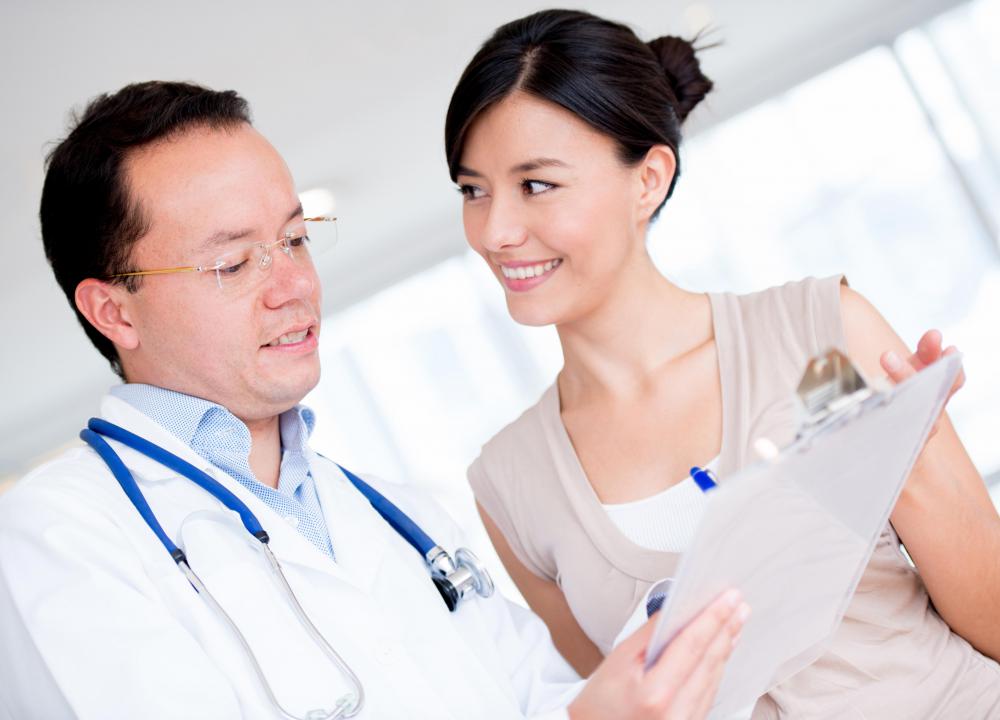 Many people suffer from leaking urine during heavy activity. Others may have trouble controlling their bowels or bladder at night. Individuals could also suffer from this problem on a daily basis due to certain medications or diseases. A patient can wear adult plastic pants as often as needed to help with their condition. Some patients find it necessary to wear one at all times of the day or night, and there is generally no problem with doing so.
Adult plastic pants are worn by slipping them on over a cloth or plastic adult diaper. Some types may have a fastener at the waist or along the sides so they can be taken off easily. There is usually elastic around the waist even if there is a fastener. Elastic can also be found around the garment's legs, as this helps with leak control.
There are usually different types of pants for men and women. Plastic pants for women may resemble panties, while those made for men could be more like boxer shorts. They might be white, colored, or have a print pattern on them.
Adult plastic pants also come in a variety of different sizes. The correct size is usually determined by measuring the waist, legs, and hips of the person they are being purchased for. These garments normally come in extra small through 5X-large, so anyone who needs them is usually able to find pants that fit.
Although plastic diapers are intended to be disposable, adult plastic pants are not. They can sometimes be laundered in a washing machine set on a gentle cycle. Other times, these pants can be washed down with hot water and detergent, then allowed to air dry. Placing these items in a clothes dryer is not recommended, as it could cause them to melt.
Adult plastic pants can be purchased at many medical supply stores or pharmacies. A prescription is not normally needed in order to buy them. People who are embarrassed to purchase these in person can also buy them online.
By: Budimir Jevtic

Adult plastic pants are designed to be worn by individuals who suffer from incontinence.

By: Andres Rodriguez

More than 75 percent of individuals suffering from incontinence issues are women.

By: joshya

Nighttime incontinence in adults may be caused by bladder cancer.

By: evgenyatamanenko

Exercising during pregnancy may help with bladder control issues.

By: Picture-Factory

Barrier creams can be used in conjunction with plastic pants to prevent skin rashes in individuals suffering from incontinence.

By: eyeQ

Incontinence refers to the inability to control the bladder or bowels.

By: Photographee.eu

Incontinence may occur in the elderly.