What are Ancillary Services?
Ancillary services are specialty services health care providers can use to serve the needs of specific patient populations. They include everything from nutrition education to diagnostic medical imaging. A practice may offer them on site as part of a plan to meet patient needs at one central location, or a patient may need to travel to a hospital or clinic to access ancillary services. People working in this field include doctors, nurses, and medical technicians.
Some services are diagnostic in nature. Most doctors do not run their own imaging studies, blood tests or urinalysis tests. Instead they refer a patient to a facility where people specialize in these activities to get rapid and accurate results. In a hospital, doctors can request services for hospitalized patients to diagnose patients and monitor them for signs of complications.
Therapeutic services include things that will improve patient health and well being. Physical therapy is an example, as are things like speech therapy and psychotherapy. If a patient needs services such as nutrition education or assistance with learning to cope with a chronic illness, the health counselor is offering an ancillary service, providing support for the patient by request from the patient's primary care provider. Cosmetic services may also be part of this category under some definitions. Patients receiving things like facials, Botox treatments, and skin care advice are benefiting from an ancillary service.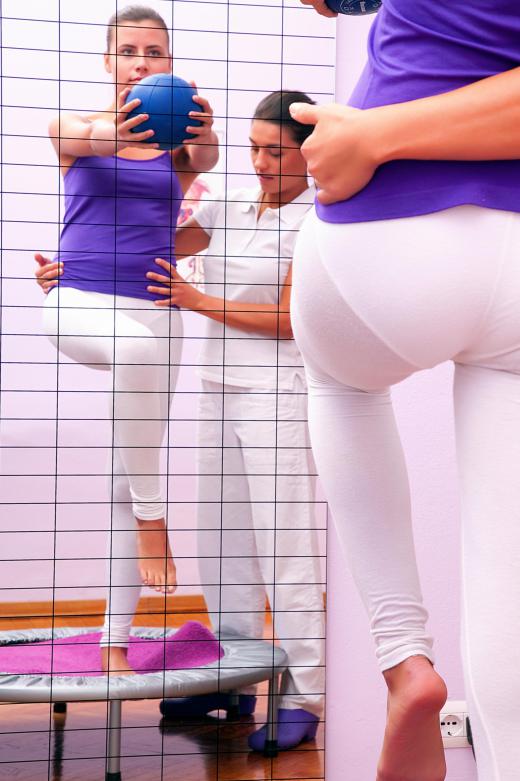 Custodial services are those involving patient care. This includes home health visits and nursing homes. Patients may need these ancillary services during recovery from serious illness or injury, or could require them for life as a result of illness or disability. People working in this area of the medical field support patients and keep them as independent as possible. They can also provide respite care to family members who may not be able to offer full-time care to people with illnesses, injuries, or disabilities.
In all of these services, the goal is to provide complete patient care and support for a doctor or medical team working to provide treatment. These services free up doctors to focus on working directly with patients, and they also provide patients with access to the best care possible. Training for technicians in some of these fields is lengthy, and in the end they can offer better treatment than a regular doctor. An orthopedic surgeon, for example, cannot offer physical therapy to a patient recovering from surgery because the training for these two professions is very different.
AS FEATURED ON:
AS FEATURED ON:

By: Darren Baker

Urinalysis is an ancillary service.

By: Ambrophoto

Physical therapy is one example of a therapeutic ancillary service.

By: Andres Rodriguez

Patient care often involves cooperation between a number of doctors, nurses and ancillary service providers.

By: michaeljung

Anicillary services are diagnostic in nature, and may be provided by nurses, doctors and medical technicians.

By: Subbotina Anna

Botox treatments are considered an ancillary service.

By: Sandor Kacso

Home health visits are a type of custodial ancillary service.

By: picsfive

A technician who operates an imaging machine is an example of an ancillary service.

By: DragonImages

Psychotherapy and other forms of mental health treatment are examples of ancillary services.