What Are Common Causes of Brown Sperm?
The discoloration in brown sperm or semen is caused by the presence of blood, a condition known as hematospermia. Brown sperm, in particular, is indicative of older blood, as fresh blood tends to add a bright red discoloration to semen. In most cases, a brownish hue in male ejaculate can be attributed to previous physical trauma and is often no cause for alarm. Several medical conditions can also cause blood in semen, however: prostatitis, epididymitis, and hemophilia are some of the more common causes. Other medical issues that can cause brown sperm include cancer and sexually-transmitted diseases (STDs).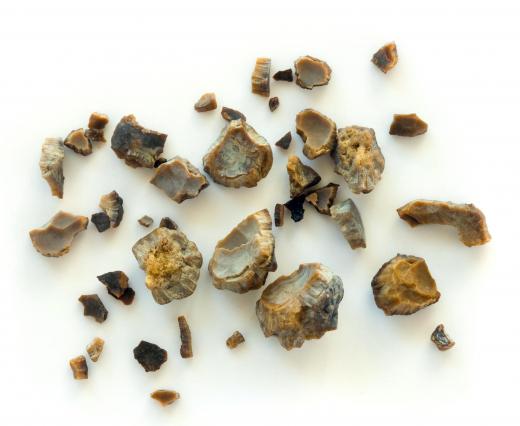 Although the most common causes of hematospermia involve physical damage in or near a patient's genitals, a brown sperm color is usually created only when internal bleeding is slow to heal. Most cases of physical trauma result from overly-vigorous sexual intercourse and direct blows to the groin. The shock from intercourse after a long period of abstinence might cause bleeding in some individuals. Patients will also experience hematospermia after passing or having kidney or bladder stones removed. It is also common for patients to note blood in their seminal fluid.
An inflammation of the prostate gland can cause blood vessels to rupture, leaking blood into the sperm. Patients suffering from prostatitis, or inflammation stemming from an infection, might experience brown sperm. Prostate cancer can cause similar symptoms, especially if the tumor ruptures. Epididymitis, an inflammation of the epididymis, can discolor semen in a similar fashion.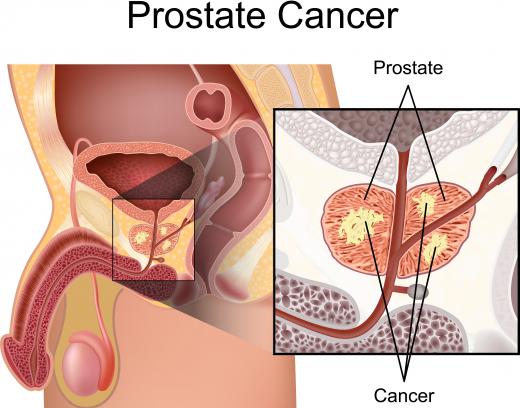 Sexually-transmitted diseases like herpes can cause ulceration in the genital area, creating open sores that might bleed with adequate agitation. STDs can also render the tissue in affected areas abnormally tender, making them more prone to damage and eventual bleeding. In addition, some STDs like gonorrhea make patients more prone to developing other causes of brown sperm, such as epididymitis.
Sperm will eventually return to its natural coloration when the underlying cause is corrected. In the case of physical trauma, the best remedy is to allow the affected area to heal completely by letting it rest. Patients should abstain from rough sexual contact as much as possible during this period. Infections and STDs, on the other hand, can usually be treated with antibiotic medication; drastic cases, however, might require surgical intervention. Cancer can be treated with several forms of non-surgical therapy, such as chemotherapy and radiation therapy, before patients have to resort to surgical removal of cancerous tissue.
Is Brown Sperm Dangerous?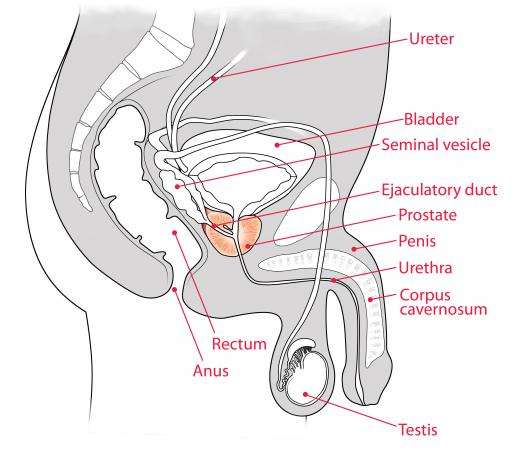 While it's concerning for blood to be in one's ejaculate, it's rarely a dangerous or life-threatening condition. In most cases, the blood in the sperm will go away on its own. However, if it doesn't go away and is continuously present, it's important to see a doctor immediately.
Can Blood in Sperm Affect Fertility?
If blood in the sperm isn't concerning enough, another worry one might have is whether it affects fertility. Luckily, research shows that most causes of brown sperm do not affect the ability to produce children. 
One of the only conditions that may affect fertility is testicular cancer. Other symptoms of this cancer to watch out for are lumps and pain in one or both testicles, pain in the abdomen, and the feeling of heaviness in the scrotum. 
What Are the Different Colors of Sperm, and What Do They Mean?
We've concluded that brown sperm indicates there's blood in it, but it's also important to know what healthy sperm looks like, as well as what other colors mean.
Clear, White, or Gray
If sperm is clear and a white-gray color, it's considered to be normal and healthy.
Yellow or Green
Yellow or green sperm usually indicates that it contains urine. Patients might have developed urinary retention, a condition where one can't empty all the urine in the bladder; this causes a blockage in the urethra. When semen passes through the urethra, it can mix with the blocked urine, causing a yellowish color.
While a yellow or green color is not always the cause for concern, it could mean that a patient has some sort of bacterial or bladder infection. It's important to tell a doctor so that he or she can prescribe an antibiotic. 
In less common cases, yellow or green sperm can indicate conditions such as jaundice, prostate infection, or leukocytospermia. If a patient suspects it could be any of these conditions, they should see a doctor right away, as they could be linked to cancer or infertility.
Pink, Red, or Orange
Pink, red, or orange sperm is similar to brown in that it's usually a sign of blood. Along with the aforementioned causes of these colors of sperm, high blood pressure is also a possible cause.
Black
If the sperm is black, it's likely old blood that's been in the body a long time.
Black semen can also be the result of spinal injuries. The exact reason is unknown. However, research points to spinal injuries affecting the seminal vesicles, which help produce semen.
Lastly, although rare, the presence of metal in the blood can turn semen black. If a patient is exposed to large amounts of lead, nickel, or other heavy metals, it could be why their semen looks black.
How Common Is Blood in Sperm?
Blood in sperm can affect all men after puberty. It is most common in men between the ages of 30 to 40. While it's not normal to have blood in sperm, it is often painless and goes away on its own.
Up to 90% of men who have blood in their sperm have repeated episodes. While it's often harmless, it's still important to inform a doctor to be safe.
How Can My Doctor Confirm There Is Blood in My Sperm?
Before going to an appointment with a doctor, patients might want to know what to expect. To be certain that it's blood that's in the sperm, a doctor will perform both a physical and genital exam. Likely, they will also need a sperm sample to test the amount of blood.
Patients will also need to provide a urine sample to confirm there is no blood present. The doctor can also inspect this sample to determine if one has a urinary tract infection. It's important to be honest with the doctor about medical history and sex life to get the best treatment possible.
How Can I Treat Blood in My Sperm?
Doctors can treat most causes of brown sperm with medications. They may prescribe an antibiotic for an infection or certain anti-inflammatory medications. If the result of the brown sperm is an STD, the doctor will treat the patient based on what type of STD it is.
Before one has the chance to develop blood in their sperm, they can take steps to avoid it. Here are the best ways to prevent brown sperm:
Have protected sex and get tested for STDs often.
Regularly orgasm to prevent shock from long periods of abstinence.
Avoid situations in which one might experience a blow to the groin.
Schedule a prostate exam once every few years to confirm everything is healthy and functioning.


By: michaklootwijk

Direct trauma to the groin may cause brown sperm.

By: airborne77

Brown sperm may be present after a man has passed kidney stones.

By: Hugo Félix

Brown sperm may be the result of overly-vigorous sexual intercourse.

By: peterjunaidy

Men with prostate cancer may experience brown sperm.

By: blueringmedia

Brown semen is likely contaminated with blood.

By: kocakayaali

Semen is produced in the testes, which are contained in the scrotum.