What Are Common Causes of Low Self-Esteem in Teenagers?
There are many factors that can contribute to low self-esteem in teenagers. Among them are poor self-image, such as feeling inadequate because one is overweight or has acne, though a teen may also develop a poor self-image in the absence of such issues. Rejection, criticism, bullying, or abuse from peers, parents, and adults in authority also commonly contribute to low self-esteem. Sometimes difficulty performing well in school or sports also adds to the problem. Additionally, changes in hormones may prove to be a contributing factor in self-esteem problems.
One of the most common causes of low self-esteem in teenagers is poor self-image. Many teens worry that they weigh too much, although some teens also criticize themselves for being too short, too tall, and sometimes even too skinny. Some teens may also feel they do not measure up to others when it comes to such things as texture of hair or body proportions. In many cases, acne can also cause low-self esteem. It is important to note, however, that many teens feel they do not measure up in terms of appearance, even when others find them very attractive and do not notice any significant flaws.
Teenage acne can play a part in adolescents' views of themselves. Acne is one of the banes of puberty that happens for teenagers usually when adolescents are aged 10 to 13 as hormone production gets naturally boosted. The condition itself can last from five years to upwards of a decade. 

How teenagers see themselves when they look in the mirror can influence their self-esteem. Young adults can browse the best face wash for teenage acne to treat the condition and help improve their self-image.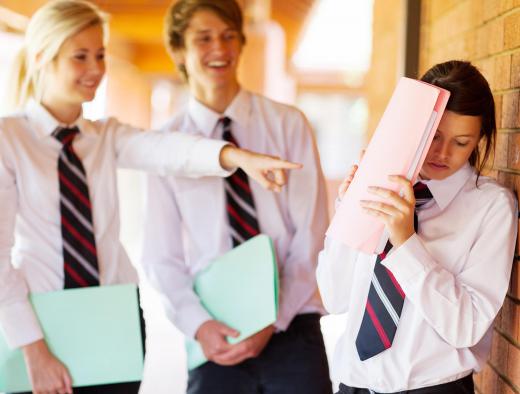 Sometimes external factors play a role when it comes to low self-esteem in teenagers. For example, a teen may feel he is being rejected by his peers, and in some cases, he may even feel that his parents and family members reject him as well. Bullying and teasing can also lead to these issues. Even criticism, if provided too often or in a manner that is not constructive, can damage a teen's self-esteem. Additionally, abuse of all types, whether verbal or physical, can damage a teen's image of himself.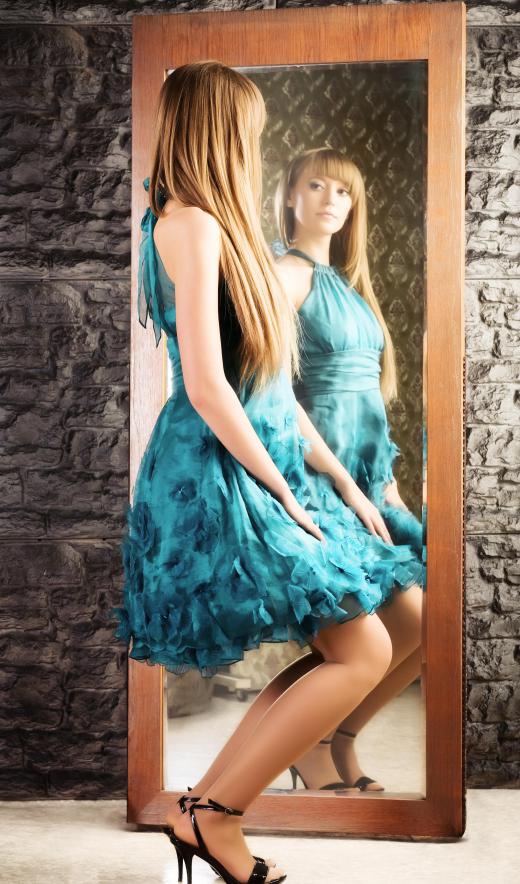 In many cases, a teen sets expectations for himself, and his failure to live up to them leads to low self-esteem. For example, if a teen feels he should perform well academically, but he does poorly, this may damage the way he views himself. This is also true of other activities a teen feels are important. For example, if he thinks he should have mechanical abilities or excel in sports but fails in that regard, his self-esteem may suffer. This cause may prove even more significant if the teen's family members also express disappointment in his abilities.
Interestingly, hormones may also have an effect on a teen's self-esteem. The hormonal changes that often take place during the teen years can cause a person to feel unsure of himself or depressed. At the very least, they may contribute to self-esteem issues that are already developing.
AS FEATURED ON:
AS FEATURED ON:

By: Mitarart

A teen might experience low self-esteem if she sets her expectations too high.

By: michaeljung

In some cases, loss of self-esteem is caused by negative experiences, such as bullying and abuse, whether physical, emotional, or sexual.

By: chaoss

Even if others find them attractive, many teens are unhappy with their looks.

By: Andres Rodriguez

Harassing text messages can contribute to low self-esteem in teenagers.

By: trekandphoto

Weight can have a big impact on self-esteem in adolescents.

By: Piotr Wawrzyniuk

Abuse as a child can cause teenagers to have low self-esteem.

By: umpalumpas

Teenagers may try to emulate celebrities and others if they have low self-esteem.

By: Piotr Marcinski

Acne caused by puberty can result in low self-esteem for teenagers.

By: fasphotographic

Parental neglect can cause self-esteem issues for adolescents.