What are Glutathione Side Effects?
Produced by the body and found in food sources, glutathione is well known for helping to protect the body against a range of diseases and conditions. Since it can provide many health benefits, some people take supplements to boost its levels in the body. While glutathione is generally well tolerated, side effects are possible with any type of supplement. Among the possible side effects are shortness of breath, itchiness, and allergy symptoms. Though rare, chest pain and skin whitening are possible glutathione side effects as well.
Glutathione is a type of protein molecule that the body produces on its own. It is also naturally present in many of the foods people eat on a regular basis. For example, it is found in fruits and vegetables, and it is also present in significant quantities in meats that are freshly prepared. Many scientists assert that most people are likely to get enough dietary glutathione from food sources. Those who make poor nutritional choices, however, may consider taking a supplement.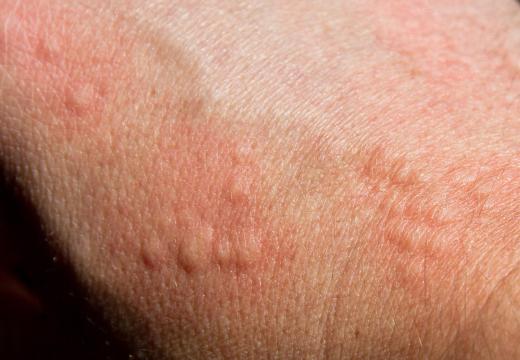 In most cases, people who take glutathione don't have to worry about adverse reactions to supplementation, but it is possible for a person to experience glutathione side effects in the form of an allergy. For example, some people may experience such symptoms as itching, rashes, or hives when taking it. Some people may notice swelling that can be attributed to an allergy as well. Additionally, such side effects as shortness of breath and chest pain may develop. If an individual experiences these glutathione side effects, he should discontinue use of the supplement and seek medical attention and advice.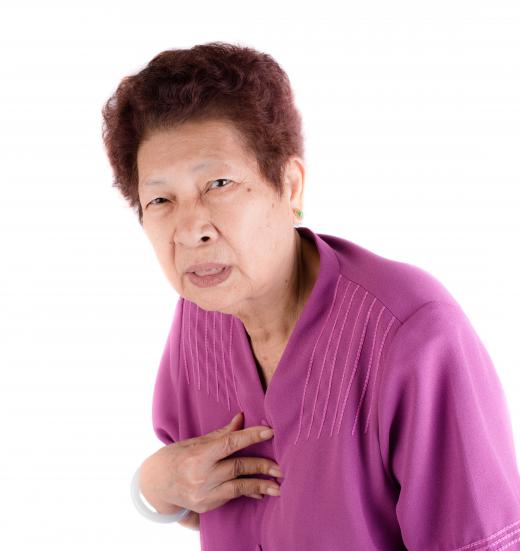 Though it is rare, some people may experience glutathione side effects that affect the skin's coloring or zinc absorption. When taken in very large doses, it is possible for glutathione to cause whitening of the skin. There have also been reports of a possible link between glutathione found in medications and zinc deficiency.
It's worth noting that some nutritional experts assert that glutathione is not well absorbed when taken by mouth. As such, they state, supplementing with it may not increase its levels in the body or provide much real health benefit. To get around this, some people opt to supplement with precursors, which are substances that help the body to produce more glutathione. Taking glutathione through a vein is thought to be more effective, but this is not a probable choice for most people.


By: laboko

Side effects of glutahione may include itchiness.

By: Profotokris

Glutahione is found in fruits and vegetables.

By: Jürgen Fälchle

Breaking out in hives can be a side effect of glutathione.

By: nuiiko

Shortness of breath is one possible side effect of glutathione.