Anemia is a medical condition in which a person's red blood cell count is below normal, which can cause a range of health concerns and risks. Human blood is made up of both red and white cells. While white blood cells fight infection, red blood cells are responsible for transporting oxygen throughout the body. When red blood cell levels drop too low, the body feels tired due to lack of oxygen, which is why people with anemia are sometimes said to have "tired blood."
Symptoms
Most people who are anemic do not realize that there is anything wrong with them, at least not right away. Symptoms typically start out small, but increase as the condition worsens. A person with a low red blood cell count might notice some or all of the following symptoms:
Paleness
Tiring quickly or easily
Pain in the chest
Cold hands and feet
Confusion
Fatigue
Headaches
Increased heartbeat
The desire to eat or chew ice, known medically as pagophagia
Most of these symptoms are relatively harmless at first, but can lead to serious problems if left untreated. In worst-case scenarios, anemia can create a serious oxygen deficiency in bodily organs that can lead to heart attack.
Correlation with Iron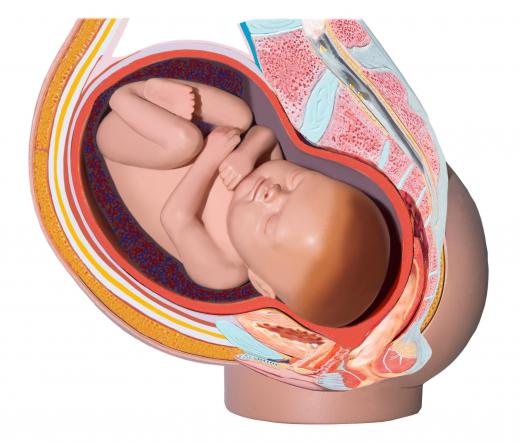 A number of different conditions can cause anemia, but it is most commonly associated with iron deficiency. Iron is a mineral that the body needs to promote red blood cell production. Many different foods are rich in iron, particularly red meats and beans, and most people are able to get enough just by eating a healthy diet. Those who aren't often become anemic as a consequence.
Heavy blood loss can also result in temporary, iron-related anemia. This is most common in women with very heavy menstrual periods, or in people who have been badly injured or have lost a lot of blood during surgery.
Vitamin Deficiencies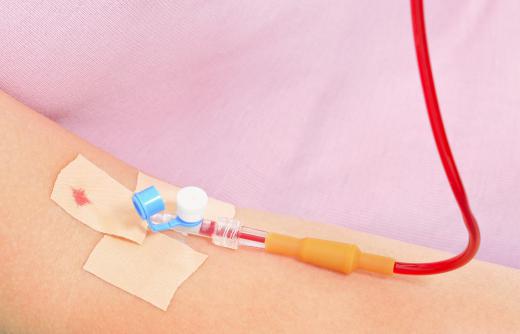 Vitamin B12 and folate deficiencies can also cause the condition. Bone marrow requires B12 and folate along with iron to produce healthy red blood cells. Intestinal disorders and some medications, particularly those used in chemotherapy, can prohibit the absorption of these elements, which can lead to anemia.
Special Risks in Pregnancy
Pregnant women are at a heightened risk for becoming anemic because of the stress that growing a fetus places on the blood. It is for this reason that doctors usually recommend that expectant mothers take iron and vitamin supplements, even if they are eating healthful diets. Women who are anemic during pregnancy often give birth to sickly, underweight babies, and may also experience a range of negative health consequences themselves.
Treatment Options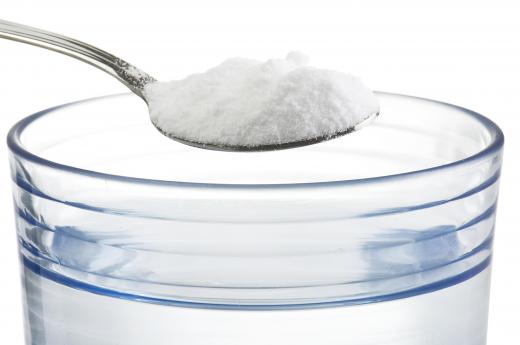 Once properly diagnosed, anemia is usually easy to cure. Most healthcare professionals will start patients off on an iron supplement regimen, usually in the form of pills or powdered drink mixes, alongside vitamin C — vitamin C, also known as ascorbic acid, is widely believed to help the body absorb iron. Boosting an anemic person's vitamin B or folate intake also proves helpful in many cases.
Chronic conditions often need more powerful treatment. Some medications can help stimulate red blood cell production, and certain drug therapies are often helpful for people whose immune systems are destroying or inhibiting red blood cell production. Synthetic hormones and certain antibiotics have also cured the condition in some studies.
In very serious cases, blood transfusions or bone marrow transplants may be required. These are very invasive procedures, and are typically only recommended when the condition is life-threatening.
Sickle Cell Anemia
A small group of people have a hereditary blood condition called "sickle cell anemia," which impacts the way red blood cells are formed and used by the body. Most people who are anemic do not have this condition. It is characterized by crescent, or "sickle" shaped blood cells — healthy cells are round and full. Sickle cell disease causes intense pain in the bones, as well as fatigue and rapid heart rate. It cannot be cured, but treatments are often aggressive and comprehensive, allowing many sufferers to live normal, pain-free lives.
AS FEATURED ON:
AS FEATURED ON:

By: bart30000

Iron supplements.

By: Oleksandr Bondar

A fetus puts stress on the blood, which is a risk factor for anemia.

By: Pavle

Blood transfusions are often used to treat anemia.

By: Orlando Bellini

A powdered drink mix with iron and vitamin C may be prescribed for anemia.

By: dundanim

Dizziness and fatigue are common symptoms of anemia.

By: kazoka303030

Red meat and other iron-rich foods can help to relieve anemia.

By: Vlad Ivantcov

Women who have heavy periods may be more susceptible to anemia.

By: Photographee.eu

A severe iron deficiency, which is linked to anemia, may cause muscle spasms.