What Are Harmful Bacteria?
Bacteria are a domain of prokaryotes, the earliest type of life on earth. These microorganisms can be traced back billions of years, and there are an unknown, but massive, amount of them on the planet today. The unifying quality of all bacteria is that they are single-celled, and the vast majority are so small they can only be viewed under a microscope, although there are a rare few that can just barely be seen with the naked eye. Most bacteria are harmless, but harmful bacteria, also known as pathogenic bacteria, can cause incredible damage to a person's body, including death.
The majority of bacteria are known as nonpathogenic bacteria, and they comprise more than two-thirds of all those found on Earth. Nonpathogenic bacteria are found on and in everything, from skin, to water, to human stomachs. They actually are necessary to the healthy functioning of any life form, assisting with vital functions like digestion. These bacteria are constantly moving through the human body's systems, and cause no harm, except in very rare circumstances.
The term pathogenic means disease carrying, and pathogenic or harmful bacteria are often referred to simply as germs. They are generally classified based on their shape, with three main groupings: coccus, bacillus, and spirillium. The cocci can be further sub-divided into three groups: streptococci, diplococci, and staphylococci.
Each of these three main groupings of bacteria are associated with their own set of symptoms and ailments. The cocci, for example, produce pus and grow in larger groupings. They cause all sorts of pustules and boils in the body, and so are quite distinctive when they infect a wound or region of flesh. Bacilli are responsible for a number of much more serious diseases, most notably tuberculosis. Spirilla cause other serious diseases, including syphilis.
As single-celled organisms, harmful bacteria are able to reproduce quite rapidly. Through a process called mitosis, they split into two identical copies of themselves. These copies can then further split into two more copies, and so on, quickly enlarging a population to staggering numbers. An average bacterium can, within a 24 hour period, create many millions of copies of itself, overrunning an organism. Bacteria's ability to reproduce on its own is one of the key differences between them and harmful viruses. Viruses are also pathogenic, but as they are much, much smaller than bacteria, they need some sort of a host to reproduce, making them slower and more awkward at reproduction.
There are many types of harmful bacteria, some of which are absolutely deadly, while others only cause minor illness. One of the most dangerous is Clostridium botulinum, which causes botulism; it can be found in food and can cause death even in incredibly small amounts. Another is Yersinia pestis, which caused the bubonic plague, and which still afflicts small portions of the world's population. A less-dangerous, but still inconvenient, form is Campylobacter, which is responsible for most cases of food poisoning, causing severe intestinal discomfort and often vomiting. Other bacteria may be an inconvenience if treated, but deadly if left on their own, such as the different types of Streptococcus that are responsible for strep throat and pneumonia.
Frequently Asked Questions
What are the most widespread types of harmful bacteria?
Escherichia coli, Salmonella, Shigella, Staphylococcus aureus, Clostridium botulinum, and Clostridium perfringens are the harmful bacteria that are most often seen. 
Escherichia coli may be found in raw or undercooked meat, poultry, and eggs, and when consumed, it can result in food poisoning. 
Salmonella, which may result in foodborne disease, is often found in raw or undercooked chicken, eggs, and shellfish. 
Shigella may cause diarrhea, fever, and cramps and is commonly found in contaminated water, food, and surfaces. 
Staphylococcus aureus may cause skin infections, pneumonia, and toxic shock syndrome. It is often found on the skin, in the nose, and on medical equipment. 
Foods that have been canned or vacuum-packed can contain the bacteria Clostridium botulinum, which may lead to the uncommon but serious disease of botulism. 
Food poisoning may be brought on by Clostridium perfringens, which is present in cooked meats, poultry, and gravies.
How are harmful bacteria spread?
By contact with ill people and animals, contaminated surfaces, food, or water, harmful bacteria may be spread. By consuming contaminated food, drinking polluted water, touching contaminated surfaces, or coming into contact with an infected person or animal, people may get hazardous germs. When an infected person coughs, sneezes, or speaks, bacteria may also be dispersed via the air.
What symptoms indicate an illness brought on by harmful bacteria?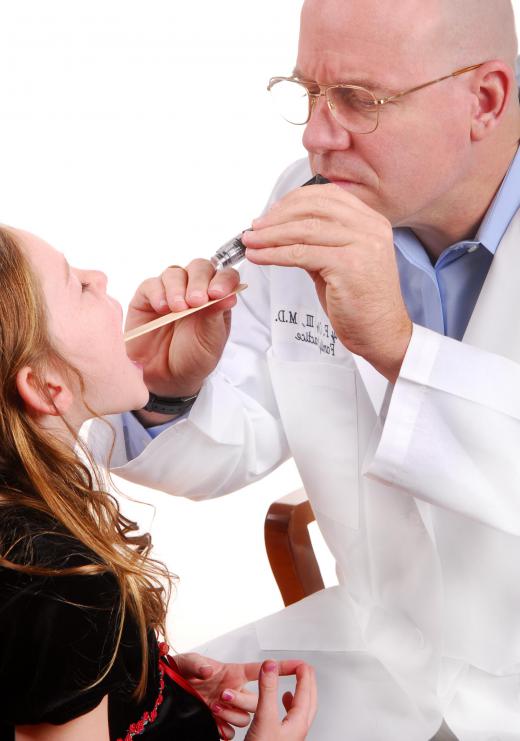 Depending on the kind of bacteria, different infections might show different symptoms. Fever, chills, cramping in the abdomen, nausea, vomiting, diarrhea, and exhaustion are typical symptoms. A skin rash, joint discomfort, disorientation, and breathing difficulties are possible additional symptoms.
How can people protect themselves from harmful bacteria?
People can protect themselves from harmful bacteria by regularly and thoroughly washing their hands with soap and water, avoiding contact with people who are ill, avoiding contact with animals that may carry harmful bacteria, and avoiding contact with contaminated surfaces and objects. People should also cook food thoroughly, avoid eating raw or undercooked food, and avoid drinking contaminated water.
How are infections caused by harmful bacteria treated?
Infections caused by harmful bacteria can be treated with antibiotics. Antibiotics are medications that kill or stop the growth of bacteria. It is essential to take all prescribed antibiotics as directed and finish the full course of treatment, even if the symptoms go away. If a person does not complete the full course of antibiotics, the bacteria may not be killed entirely, and this can cause the infection to come back.
AS FEATURED ON:
AS FEATURED ON:

By: Jezper

Microscopic view of bacteria.

By: ggw

Bacteria in a petri dish.

By: WavebreakMediaMicro

Most bacteria can only be viewed under a microscope.

By: ACphoto

Antibiotics are used to treat certain bacterial infections like strep throat and syphilis.

By: Cheryl Casey

Coccus bacteria cause a number of common infections, including strep throat.

By: malexeum

Bacterial food poisoning often occurs when food is prepared or handled at improper temperatures or in a way that's unsanitary.