What are L-Tyrosine Side Effects?
L-tyrosine side effects usually do not occur when it is taken in normal or low dosages. In larger dosages, however, L-tyrosine might cause heartbeat changes, restlessness, anxiety, sleeplessness, trouble breathing, headaches and rashes on the skin. L-tyrosine might also interfere with certain medications or hinder the absorption of certain amino acids. On a positive note, when taken in dosages of as much as 68 milligrams per pound (150 mg/kg) a day, it can help to alleviate mental stress, anxiety and fatigue.
Phenylalanine is an amino acid that helps the body produce L-tyrosine. Therefore, L-tyrosine is a non-essential amino acid, because the body is able to produce its own. It can, however, also be obtained orally through a nutritional supplement or from the daily diet. High protein foods such as meats, fish, chicken dairy products and eggs are excellent sources of L-tyrosine. Avocados, beans, oats, almonds, peanuts, pumpkin seeds and sesame seeds are good sources among the plant-based foods.
An L-tyrosine supplement is used to treat phenylketonuria (PKU), which is a condition in which the body is unable to take phenylalanine and turn it into L-tyrosine. Additionally, it is used to treat stress, depression, attention deficit disorder (ADD) and attention deficit-hyperactivity disorder (ADHD). After it is in the body, this amino acid helps the body to produce neurotransmitters that help a person take control of emotions in difficult situations. As a result, he person might be more alert and calmer as well as less anxious and less frustrated.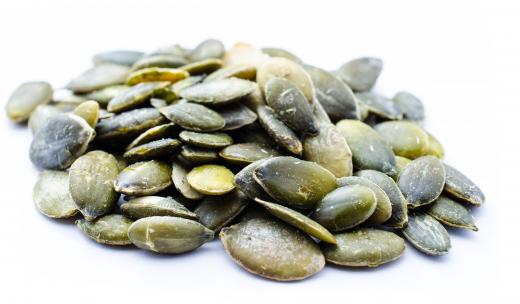 Negative L-tyrosine side effects include headaches, heartburn, stomach ailments, trouble breathing and pain or tightness in the chest. In others, it might affect the heart by causing arrhythmia or heart palpitations. Skin problems such as hives, swollen or itchy skin and rashes are also known L-tyrosine side effects. An overdose of L-tyrosine might also cause excess stimulation for the body and mind, resulting in insomnia, anxiety and fatigue.
Despite its negative side effects, L-tyrosine is generally safe and can be taken for as long as three months in dosages up to 68 milligrams per pound (150 mg/kg). A person should be monitored by a health care provider if taking it in larger dosages or for a longer period, because the long term L-tyrosine side effects are unknown. The recommended dose will depend on each individual, because some might be more sensitive to L-tyrosine. To help determine the correct dosage, one can start with a low dose and gradually increase it if no side effects occur.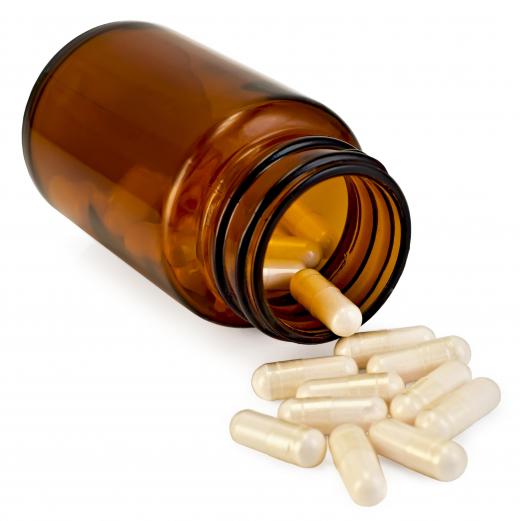 Another factor to consider is that L-tyrosine might interfere with certain medications such as levodopa and antidepressants. Therefore, anyone on these medications should avoid L-tyrosine. Those who take medications for diabetes or Parkinson's disease or who are pregnant also should avoid the use of L-tyrosine.
AS FEATURED ON:
AS FEATURED ON:

By: marilyn barbone

Oats are a good source of L-Tyrosine.

By: areif

Pumpkin seeds are a good source of L-tyrosine.

By: Dan Race

Insomnia can be caused by an overdose of L-tyrosine.

By: kostrez

L-tyrosine supplements may be helpful in improving mood and increasing energy.

By: kmiragaya

Side effects of L-tyrosine may include heartburn.

By: Wynter

L-tyrosine may interfere with the action of antidepressants or.

By: berc

In large doses, L-tyrosine can cause headaches.