Mosaic warts are clusters of plantar-type warts commonly found on the feet, although they might also be found on the hands or other areas of the body. Plantar warts are caused by a virus and can occur singly or in mosaic-like groups called plaques. These types of warts are considered benign tumors. Mosaic warts can disappear without treatment, although many people seek medical help because the condition can cause pain and discomfort, particularly if the warts continue to spread.
Mosaic warts are caused by a strain of the human papillomavirus (HPV) that most often enters the body through the the skin. There are more than 100 strains of the papillomavirus, the more harmful of which can cause genital warts and cancers of the cervix, genitals and anus. HPV 1 is known to cause mosaic and plantar warts.
HPV 1 can live for several months on wet surfaces without a host. The virus enters the host though small cuts or abrasions on the feet. Dry and cracked feet are especially vulnerable to HPV invasion. Gym locker rooms, swimming pools and other communal places are sites where people typically become infected. Wearing shower sandals or flip-flops while visiting such places is recommended to avoid contact with HPV.
Many people try to treat their mosaic and plantar warts by placing duct tape over the wart area. Duct tape occlusion therapy has not been proven as a sound treatment, and the reason for its possible effectiveness is not fully understood. Other home treatments include over-the-counter topical creams and the use of salicylic acid and other caustics. The mosaic warts' size and penetration of the skin often render these treatments ineffective. These sorts of treatments can take weeks, or even months, to kill the warts.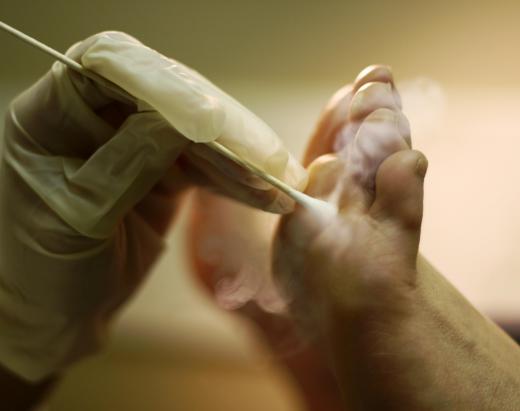 A more reliable way to eliminate mosaic warts is cryotherapy, which involves placing liquid nitrogen directly on the wart plaque. This sort of treatment often is performed by doctors, although home cryotherapy kits can be found in drug stores. This sort of treatment must be continuous and aggressive to destroy these warts.
Another treatment option is surgery, which often proves successful but can leave behind painful scar tissue if the warts are removed from the feet. There also are high rates of wart recurrence within the scar tissue. The use of laser surgery to burn away mosaic warts has shown good results, although this sort of treatment often requires multiple visits to the doctor.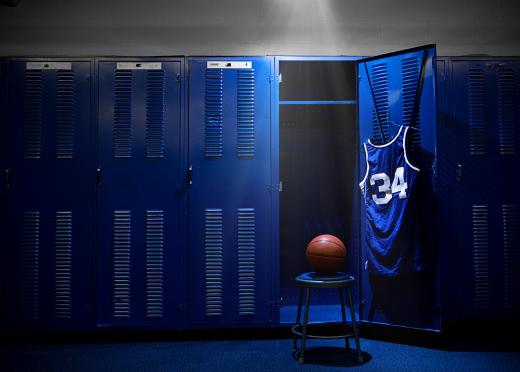 Doctors have also found that immunotherapy can help when treating mosaic warts. In this form of treatment, topical creams or injections help stimulate the body's immune system to successfully destroy the wart-causing HPV virus. This sort of treatment is especially useful for patients whose immune systems have been compromised by diseases such as diabetes, hepatitis and AIDS.
AS FEATURED ON:
AS FEATURED ON:

By: Arve Bettum

Mosaic warts are commonly found on the feet.

By: careno

Swimming pools are common sites where people become infected with the virus that causes mosaic warts.

By: Gordon Lau

Cryotherapy is the most reliable way to remove mosaic warts.

By: Brocreative

The virus that causes mosaic warts can exist on locker room floors.

By: Kimberly Reinick

Duck tape might help treat mosaic warts.