What are Primobolan Side Effects?
Primobolan side effects include acne, hair loss, thinning hair, voice changes, body hair growth, menstrual problems, aggression, and insomnia. The side effects of the steroid are mild and less common than side effects with many other steroids. Women are affected by many of the common side effects more often than men are because the drug does not convert to estrogen after use, like many other injectable steroids do.
Primobolan is banned in the United States by the the U.S. Food and Drug Administration because it is a bodybuilding supplement that does not have legitimate medical uses, as some other anabolic steroids do. Since the drug is not approved for medical use, the side effects are not heavily monitored or studied. The drug could cause other less common side effects in some individuals. Bodybuilders and athletes should consult heavily with their doctors before using Primobolan or any other steroid as a performance-enhancement drug.
The steroid is classified as an anabolic androgenic steroid, meaning that it can cause virilization side effects in some women who use the drug. These Primobolan side effects can cause women to grow more body hair or develop a deeper voice. Menstrual changes are also a concern for women who use Primobolan, since the drug may affect fertility or contribute to other reproductive health problems.
Acne is one of the most common Primobolan side effects. Breakouts on the chest, shoulders, and back are the most common places to suffer acne side effects, though acne lesions and pustules can form on the face as well. This side effect occurs in both men and women. Prescription acne medications can help ease acne caused by steroid use.
Hair loss and thinning can occur in both women and men as a result of Primobolan use. In men, this side effect often appears as a receding hairline, while women may notice thinner hair over their entire head. Drugs, such as minoxidil and ketoconazole, and other medical treatment to thicken the hair can help minimize the impact of this side effect.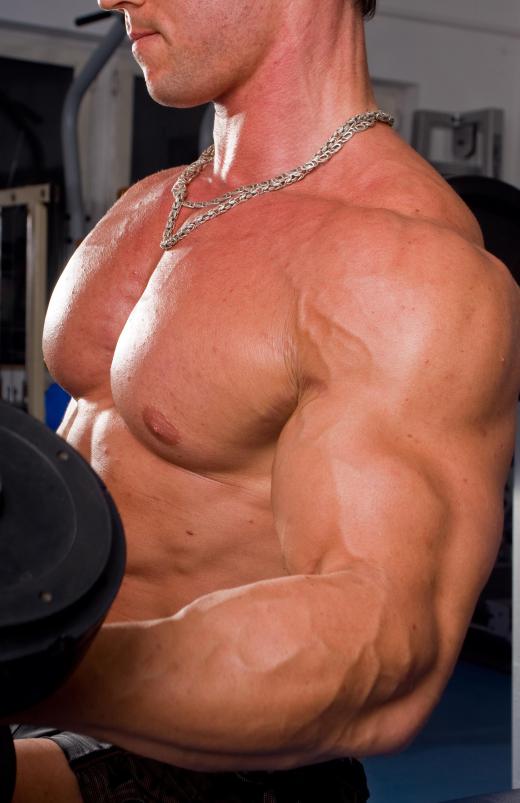 Other Primobolan side effects include increased unexplained aggression, insomnia, and an increase in sweat production, even when the user is not working out. These side effects occur with many other steroids as well, and there are no definitive medical treatments to minimize or eliminate these side effects if they occur. They usually resolve on their own after the person stops using the drug.


By: Klaus Eppele

Primobolan side effects may include acne.

By: fmarsicano

Menstrual problems may be a side effect of primobolan.

By: Gajus

Primobolan use may cause fertility problems.

By: V&P Photo Studio

Body hair growth may occur as a side effect of primobolan.

By: Csák István

According to the USFDA, Primobolan is a bodybuilding supplement that has no medicinal use.

By: blazic27

Thinning hair can be a side effect of Primobolan use.

By: bramgino

Those taking Primobolan may experience insomnia.