What are Some Causes of Asphyxia?
Asphyxia, or suffocation, is caused by a severe lack of oxygen to the body. If the lack of oxygen is prolonged or if no medical action is taken to combat the deficiency, then unconsciousness and death will occur. It has many different causes, most of which are accidental.
One of the most common reasons for asphyxiation is choking. A lump of food blocking the airways will cause suffocation due to a lack of oxygen. The amount of time it takes to reach unconsciousness by this method is very rapid. Help can be provided through techniques such as the Heimlich maneuver, but in a number of cases, the person is alone and unable to gain assistance.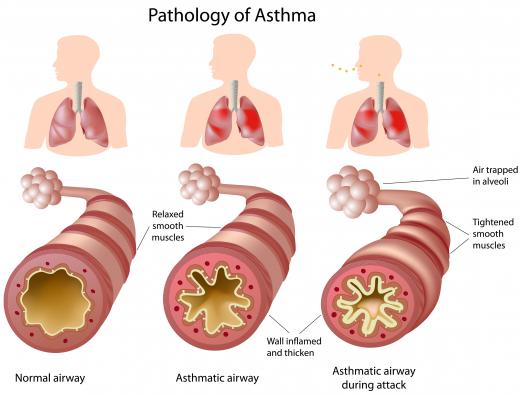 Other very common deaths by suffocation are drowning and inhalation of vomit. Inhalation of vomit has a very high incident rate among people who have alcohol or drug abuse problems. People can pass into unconsciousness and then begin to vomit. Because they are not aware, they can begin to choke, and unless assistance is given, death can result.
Asphyxia can also be the result of strangulation, which could be accidental or deliberate. Suffocation will occur very rapidly if a person constricts another person's airways. Similarly, hanging is an extremely quick way to die by asphyxiation.
There is also chemical induced asphyxia. If chemicals such as carbon monoxide are inhaled, a person will suffocate. A common suicide is death by carbon monoxide poisoning, the result of breathing car exhaust fumes in an enclosed area.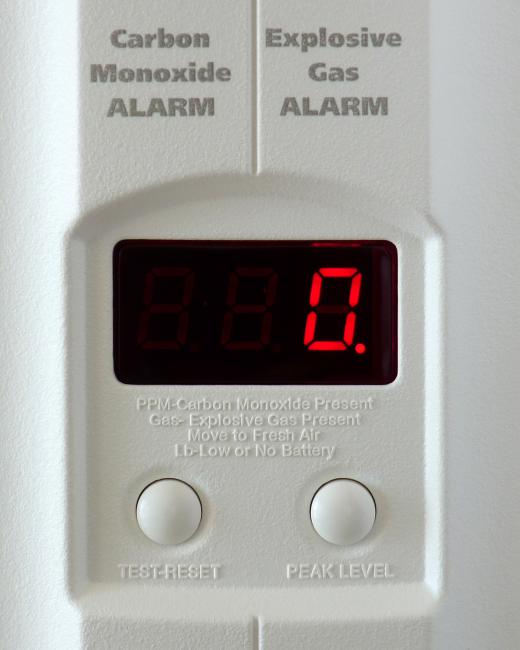 Any type of constriction to the chest or abdominal area can cause suffocation. Severe pressure placed on the center of the body will make it very difficult for the person to breathe. Known as compressive asphyxia, this is a popular method of hand-to-hand combat used by the military.
An asthma attack can also bring about asphyxiation. Severe asthma attacks in which the sufferer is unable to use an inhaler have been known to end in death because the person cannot get enough air into the lungs. Suffocation has also been known to occur due to sleep apnea, which is a breathing problem that occurs when a person stops breathing during sleep. If the sleeper does not wake up or start breathing again, then the lack of oxygen could cause death.
A number of divers have been killed due to asphyxia. The differential in the gas mixture that they breathe in shallow water can cause unconsciousness. In cases that do not result in death, there is still a severe risk of brain damage.
AS FEATURED ON:
AS FEATURED ON:

By: Alila

Asthma can restrict airways and cause asphyxia.

By: Ray Kasprzak

A carbon monoxide alarm warns residents if a dangerous level of this substance is present and helps prevent asphyxia.

A man with sleep apnea.

By: nebari

Choking is the most common reason for asphyxia.

By: benjaminnolte

A person who has drowned may die from asphyxia.