What Are the Benefits of Chewing Betel Nut?
Betel nut is a substance chewed by millions of people around the world. Traditionally, betel nut was thought to be beneficial to oral hygiene, appetite and saliva production. Scientists now know that chewing betel nut increases the risk of cancers of the mouth and the esophagus, and that it can adversely affect the health of children in the womb. Although there are several potentially useful aspects of betel nut, most experts agree that the risks make the substance unhealthy.
Despite the name "betel nut," the substance that people chew in many areas of the world is usually a mixture of two plant items and lime minerals. The nut portion is the areca nut, which comes from the palm tree Areca catechu. Sometimes, the nut and lime is contained inside a wrapping of leaves from the betel vine, Piper betel. In other preparations all the ingredients are mixed together as powder.
Often, the betel nut is consumed with tobacco in a product called gutka. Other flavorings like cloves, sugars or cardamom are optional. Although people who like chewing betel nut may make their own product, commercial forms are also available. Commonly, chewing betel nut results in high saliva production, and the chewers either swallow the extra saliva or spit it out.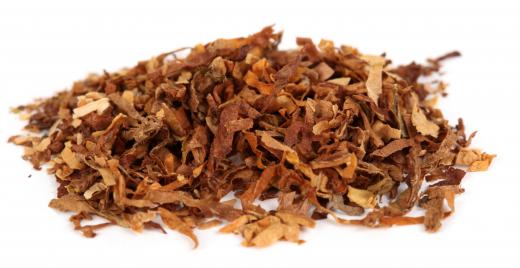 People who like chewing betel say that the substance produces a relaxing or stimulating effect. Betel nut may also impart an increased sense of being alert and a euphoric feeling. In this way, betel has similarities with caffeine and tobacco, both substances that are widely used globally.
Some research indicates that betel nut use may alleviate some of the symptoms of schizophrenia, but not enough evidence, as of 2011, is available to make this more than a possibility. Other areas of medicine where the substance may provide small benefits include recovery from stroke and the intestinal condition ulcerative colitis, although not enough evidence exists to prove this. The nut is believed to have slightly beneficial effects on the prevention of tooth cavities.
Even though betel nut can have noticeable desirable biological effects on the human body, the serious risks of the nut must also be taken into account. Chewing betel nut can cause cancers of the mouth, pharynx and esophagus. Before cancer develops, the person using betel nut can suffer from severe mouth problems to the extent where the mouth cannot open. In addition, pregnant women who use betel nut can slow the growth of their baby so it may be born underweight.
AS FEATURED ON:
AS FEATURED ON:

By: OMKAR A.V

The risks of chewing betel nut typically outweigh any benefits.

By: Klaus Eppele

Tobacco is often combined with betel nut and called gutka.

By: Adrian Costea

Chewing betel nut may result in high saliva production.

By: snapgalleria

Chewing betel nut can cause cancers of the mouth, pharynx and esophagus.