What are the Benefits of Folic Acid?
There are many benefits of folic acid, and some of them cannot be stressed enough as extremely valuable in promoting health. Most importantly, it has been clearly proven that folic acid is aids in the prevention of birth defects when it is taken prior to conception and during the first few weeks of pregnancy. It's always a good idea to understand that claims about a supplement can be made on different levels, however. There are other medically proven benefits as well as claims that have been disproved, which makes it important to understand what's known and accepted and what isn't.
Given its potential to protect the health of newborns, medical professionals strongly advocate that women begin taken folic acid supplements three months prior to the time they plan to conceive. This vitamin has been shown to reduce a certain group of defects called neural tube defects, which result in conditions like spina bifida. The evidence only gets better here, because studies published in 2009 suggest that it may also play a role in preventing some heart defects and in preventing premature births.
There are some other potential benefits of folic acid. It does appear to decrease chances of people getting high blood pressure because it relaxes blood vessels. Due to lower blood pressure, the supplement may be indicated as good stroke prevention. It also may act to reduce signs of aging by helping people to retain memory and mental acuity.
Another of the claims is that folic acid may have a role in regulating mood, especially when taken with other B vitamins. It reduces homocysteine levels, which are found in greater amount in depressed people. Whether the use of this vitamin alone would fully end depression is not proven, however.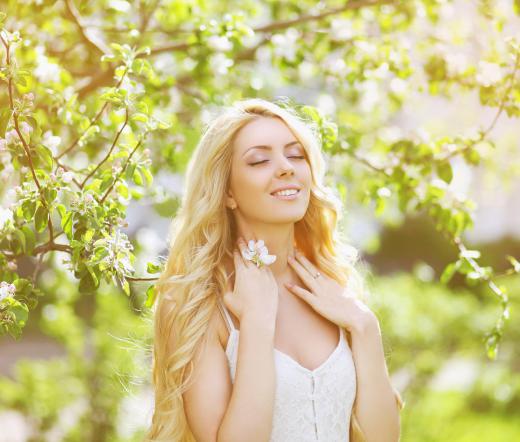 It's often claimed that folic acid may also help prevent cancer, especially breast and pancreatic cancer. As beneficial as this supplement may be, the evidence on this claim is not conclusive, and recent studies have found no cancer preventative benefits exist. In addition, men who take the vitamin may have an increased risk of prostate cancer, though this matter needs more study.
As good as folic acid may be — and it has been added to a huge number of enriched grains and cereals that are commonly available — there are some concerns with taking it as a supplement. In addition to the possibility that it might elevate some cancer risk, it seems to also mask a vitamin B12 deficiency, which is called pernicious anemia. Not only may this masking affect occur, but it may affect absorption of vitamin B12 in all cases.
What this means is that taking folic acid is much like taking any other supplement. It can be truly helpful, but it may not come without a price. Taking more of it than recommended may be particularly harmful instead of promoting better health.
AS FEATURED ON:
AS FEATURED ON:

By: Alexandr Vasilyev

Folic acid may aid in the prevention of birth defects.

By: rohappy

Folic acid may play a role in regulating mood.

By: CLIPAREA.com

Folic acid may help prevent pancreatic cancer.

By: Stefano Neri

Legumes contain folic acid.

By: moonrise

Leafy green vegetables are a good source of folic acid.