What are the Characteristics of an Ectomorph Body?
A person who is naturally thin is considered to have an ectomorph body. These types of people are genetically predisposed to have this type of body and are typically skinny their entire lives. They do not have to follow any specific diet or exercise regimen to maintain a thin physique.
An ectomorph body is the result of an extremely fast metabolism. Ectomorphs can generally eat whatever they want, whenever they feel like it, and not gain any weight. This does not necessarily mean they are healthier than those with other body types, as they may eat junk food and get minimal exercise since they will not see the obvious negative result of gaining weight. Since their bodies burn calories so quickly, people with this body type who wish to gain weight have to increase their caloric intake significantly. They may need to eat frequent, high-calorie meals and possibly include dietary supplements as well.
Those with an ectomorph body usually have difficulty building muscle mass. Their muscles tend to be small and light. Though they do not have to exercise to maintain a low body weight, they often have to work extremely hard to develop strong muscles. This puts them at a disadvantage if they are interested in competing in sports where strength is key. Those ectomorphs interested in building their muscles should focus on strength training with weights, as well as increasing the protein in their diets.
Due to their lean physique, ectomorphs can appear rather delicate. They often have light bones and small joints. Their frames are typically narrow, with slim shoulders, chests, and hips. Combined with their limited musculature, this makes for a body that can be somewhat fragile. Ectomorphs may be at greater risk for injuries than those with other body types because of this.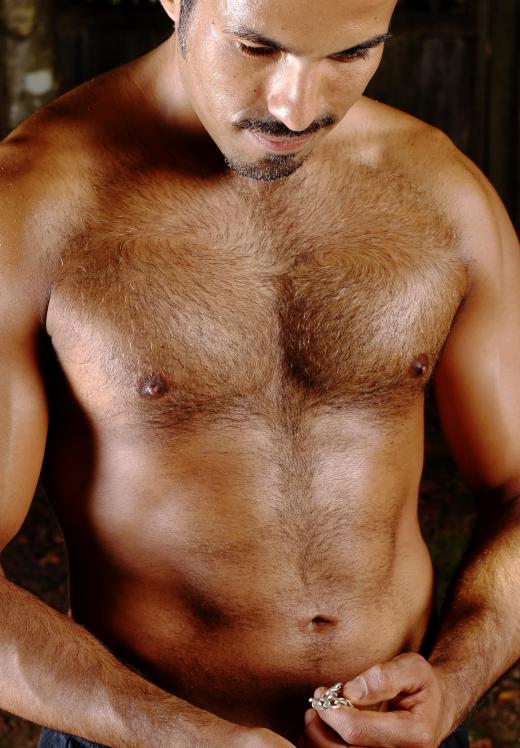 Ectomorphic people can often appear to be taller than they truly are due to their physique. Many times their limbs are very long in relation to the rest of their bodies. When coupled with a very narrow, straight overall shape, an illusion of extra height is created.
Another characteristic of the ectomorph body is sensitivity to extreme temperatures. Their lack of muscle mass and minimal body fat may make them more susceptible to high heat or intense cold. The ectomorph body may have difficulty regulating its temperature in these situations.
AS FEATURED ON:
AS FEATURED ON:

By: malexeum

Ectomorphs cat eat whatever they want and not gain any weight.

By: photoCD

Ectomorphs may be extremely sensitive to cold.

By: Christopher Howey

Ectomorphs usually have a hard time building muscle mass.

By: Minerva Studio

Nutritionists and physical trainers usually factor in a man's body type when designing a diet and exercise regimen for him.