What Are the Common Causes of a Swollen Eyebrow?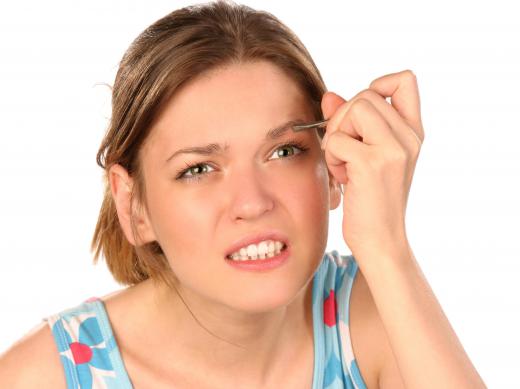 A swollen eyebrow may be caused by an infection, irritation from tweezing, or an ingrown eyebrow hair. In addition, a new or infected eyebrow piercing can cause swelling. If the eyebrow piercing causes pain, swelling, bleeding, or drainage, a healthcare professional should be called because these symptoms can indicate an infection. When there is an infection, the medical professional may remove the piercing and recommend an oral or topical antibiotic. To further relieve symptoms, the piercing may need to close completely.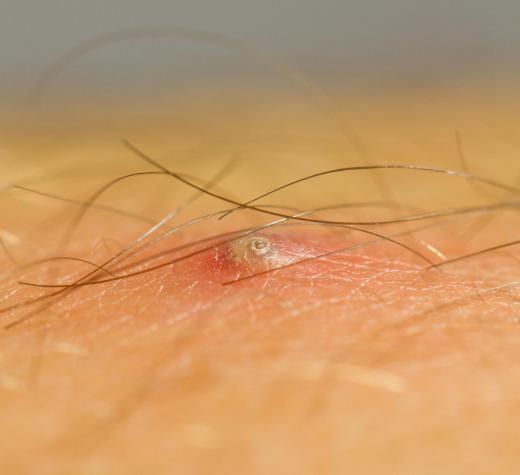 Other causes of a swollen eyebrow include an allergic reaction to cosmetics or facial products, and injury or trauma to the area. Sometimes, when a new cosmetic, such as an eyebrow pencil or eyeshadow, is used, the individual may experience swelling. Applying ice is generally helpful in bringing the inflammation down, but if ice is ineffective, an over-the-counter anti-inflammatory medication may be used. The medical professional should be consulted before taking anti-inflammatory medications, however.
Eyebrow waxing or other means of hair removal can be irritating to the eyebrow, and it is not unusual for these treatments to cause allergic reactions that can lead to facial swelling and swelling of the eyes. If this occurs, a medical professional should be seen for evaluation and treatment. A skin condition called dermatitis can also cause chronic eyebrow swelling, as well as itching and flaking of the skin. Sometimes, topical steroids are helpful in relieving these symptoms.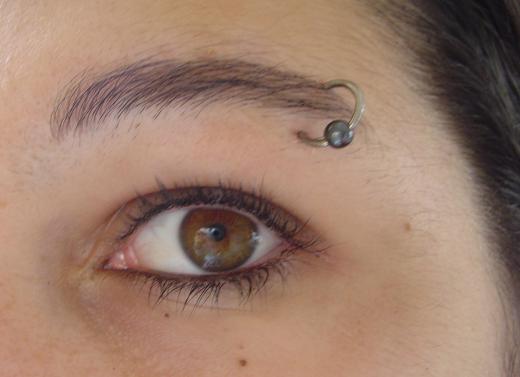 When an infection is present, one of both of the eyebrows can swell. Ingrown hairs and pimples can sometimes cause a bacterial infection, and when this happens, an oral or topical antibiotic may be prescribed. In addition, the person with a swollen eyebrow should refrain from touching or scratching the area and avoid the use of cosmetics, facial washes, and hair-removal products.
Fungal infections can also lead to swelling and can cause itching, redness, and elevated patches of salmon-colored plaques. They can also cause a loss of eyebrow hairs, as well as scarring. Typically, this is treated with a topical anti-fungal cream, but occasionally, an oral anti-fungal medication will need to be prescribed. Oral anti-fungal medications, however, can cause nausea, diarrhea, abdominal pain, and vomiting.


By: Ana Blazic Pavlovic

Irritation of the eyebrow from tweezing can cause eyebrow pain.

By: F.C.G.

Ingrown hairs cause pain and irritation.

By: Serhiy Kobyakov

Some people may experience swelling after using unfamiliar brands of eyebrow pencils and other makeup.

By: Concept web Studio

A swollen eyebrow may be caused by a new or infected eyebrow piercing.

By: agephotography

Antifungal creams can often help clear up eyebrow infections caused by fungus.

By: Alen-D

Any kind of injury or trauma to the area can cause a swollen eyebrow.