What Are the Common Causes of Green Saliva?
In most cases, green saliva is not actually saliva at all, but stomach bile, vomit, or other digestive enzymes. Sometimes saliva will become colored when one eats certain foods, such as lime-flavored snacks or certain vegetables. This is temporary and is not the sign of a health condition. At other times, someone may confuse mucus from the nasal cavities or lungs for green saliva. When mucus is dark like this, it usually signals an infection.
Occasionally, the appearance of greenish saliva is caused by stomach bile or vomit rising into the throat and mouth. This can be caused by acid reflux disorders, digestive upset, and other gastrointestinal problems. If it is an occasional issue, green bile may not automatically mean there is a problem. If it continues, or is accompanied by other symptoms like vomiting or abdominal pain, it should be investigated by a doctor.
Many times people mistake mucus for green saliva. This is perhaps the most common reason for green fluid being in the mouth, since mucus can come from both the nasal passages and the lungs. When infection is present, mucus will usually be yellow or greenish in color, and it may have a slight odor. It's also often thick, but this will vary. If mucus is coming from the nasal passages, it usually means the person is suffering from a sinus infection or cold. Lung infections are more serious, and are usually accompanied by coughing, trouble breathing, wheezing, and other symptoms.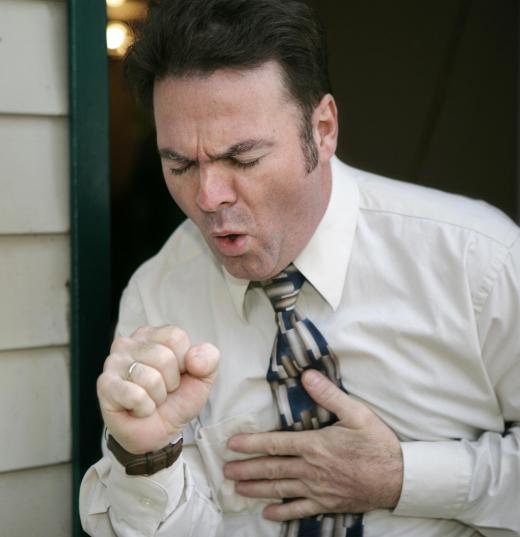 An infection usually needs to be treated by a doctor, especially one found in the lungs. Sinus infections often clear up on their own. Lung infections may worsen and lead to serious complications. Anyone who notices a substance resembling green saliva upon coughing or wheezing should consult with a physician right away for further investigation.
Green saliva can also appear if one eats something that temporarily dyes the saliva an odd color. For instance, eating green-colored candy or dark green vegetables can cause the saliva to appear green. This is temporary and will clear up within several minutes to an hour or so, depending on the quantity eaten and how dark the saliva has become.
Those who are suffering from any severe or unusual symptoms should consult a doctor. If saliva appears to be an odd color without any known cause, this should be checked right away. In some cases, saliva may also be thicker than usual.
What Does Green Saliva Mean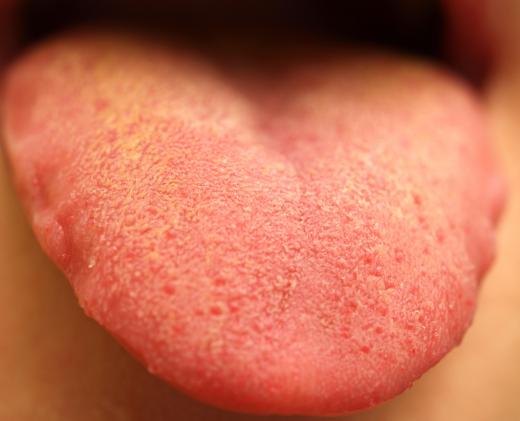 It can be a shock to spit into the sink and notice that your saliva is anything but clear. Red saliva could indicate the presence of blood from a cut in the mouth or damage to lung tissue; white saliva could indicate the presence of a yeast infection or severe dehydration; brown saliva could be a result of chewing tobacco or drinking coffee recently. Although green saliva could be shocking, it is most likely the result of eating a food or beverage of the same color. Before you panic, think on the last thing you ate or drank and whether it was green. It's easy to forget about a green lozenge or lollipop that you ate an hour ago.
What is the Difference Between Green Saliva and Green Mucus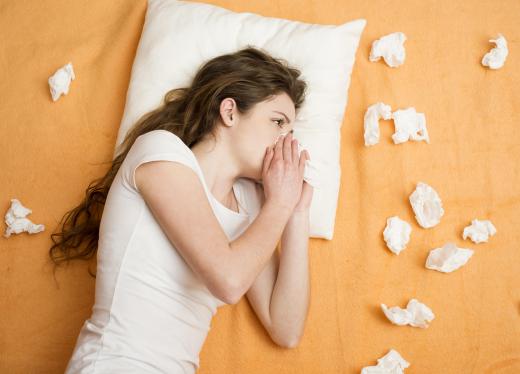 If you haven't eaten anything green recently, then it's time to rule out the next possibility, which is the possibility that you are confusing saliva for mucus. Saliva is a fluid produced by the salivary glands within the mouth and aid in moisturizing the mouth and breaking down food while chewing. Mucus, or phlegm, is a fluid produced in the lungs as a way of flushing out foreign objects and organisms from your body. Mucus is often yellow or green, and this would explain the green fluid you see when you spit.
Why is My Saliva Green When I Cough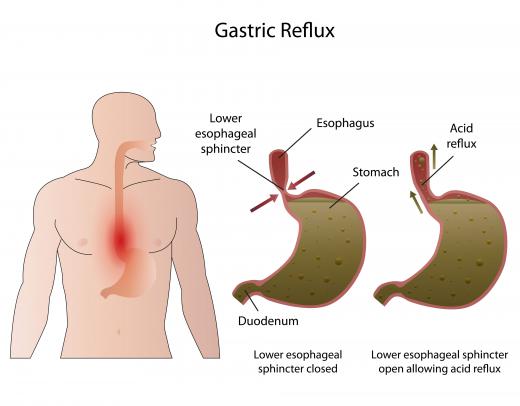 The body expels mucus by coughing. If you see green fluid when you spit after coughing, you are likely looking at green mucus mixed with saliva. Your saliva, which is clear, mixes with the green mucus and the mixture appears green. So while it may seem that your saliva itself is green, it is actually clear but appears green because of the mucus.
What Causes Green Saliva in the Morning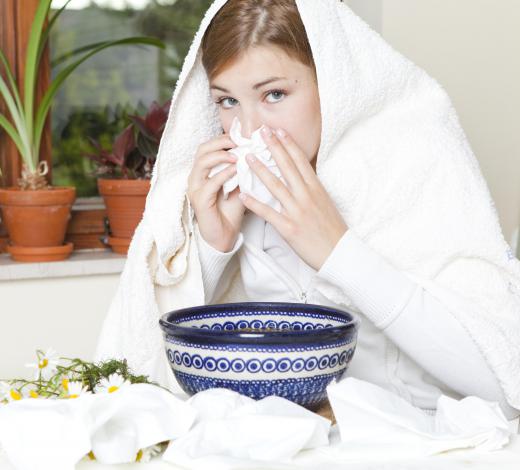 Some people experience bouts of coughing when they get up from sleeping. This is because as the body lies prone, mucus in the lungs spreads out on your lungs due to the pull of gravity. When you stand up, this fluid flows down the sides of your lungs due to the pull of gravity in the new standing position. Your body reacts to this shift in fluid by coughing. If you find that you are spitting green saliva into your sink in the morning (or whatever time of day you get up), you may be looking at a viral infection such as the flu. If this is a regular occurrence, you may be dealing with a long-term infection that needs addressing by a medical professional.
What Should I Do if My Saliva is Green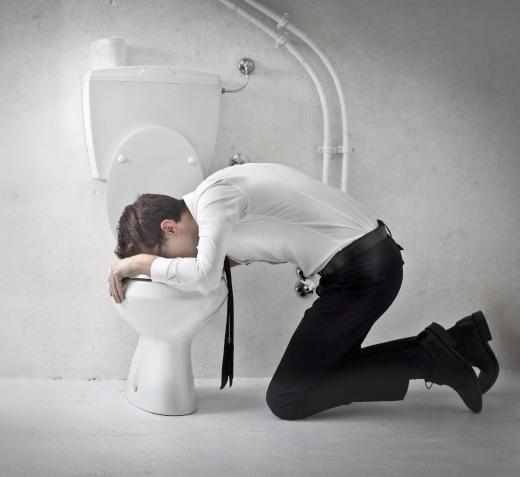 If your saliva appears green, it is likely that you are experiencing a viral infection which your body is reacting to by producing green mucus. A good first step is to schedule an appointment with a medical professional or go to a walk-in clinic. Do not delay in seeking medical attention! Doing so places others in immediate danger of contracting the same illness. Additionally, delaying seeking care means subjecting yourself to unnecessary discomfort as your infection may get worse. In the worst-case scenario, your infection will not clear up at all without medical intervention such as antibiotics. Do not allow your fear to prevent you from seeking help.
What Else Should I Do if My Saliva is Green
While waiting for your doctor's appointment, you can take action both to ease the discomfort caused by the infection and the risk of passing it on to someone else. Some actions include:
Wear a facemask or cover your mouth when you cough and wash your hands after to reduce the spread of infection
Increase your water intake to help thin the mucus in your lungs
Take expectorants or other medications which break up mucus in the lungs and allow you to cough it out of your body
Take a hot steamy shower or bath and cough up as much mucus as you are comfortably able to
Don't take cough suppressants unless you are trying to sleep uninterrupted – there is no benefit to keeping the mucus inside your lungs
Suck on a cough drop or lozenge to help with throat irritation caused by coughing
If at all possible, rest in bed and avoid strenuous exercise which can exhaust your illness-fighting body
If you find yourself short of breath, especially when lying down, seek emergency medical treatment immediately. The infection may be too severe to risk waiting for your body to naturally recover from it
AS FEATURED ON:
AS FEATURED ON:

By: Shakzu

A doctor should be consulted right away for persistent or unexplained green saliva.

By: Lisa F. Young

Lung infections are usually accompanied by coughing and trouble breathing.

By: Adrian Costea

Green saliva can occur if a person eats something that temporarily dyes the saliva a different color.

By: Halfpoint

Mucus is often mistaken for green saliva.

By: bilderzwerg

Acid reflux and other gastrointestinal disorders may be the cause of green saliva.

By: drubig-photo

A sinus infection can cause some individuals to discharge yellow or green mucus.

By: olly

Green saliva may actually be vomit that has risen to the mouth and throat.

By: Steve Carroll

A person suffering with a cold may confuse mucus for green saliva.