What Are the Common Causes of Yellow Saliva?
Yellow saliva can be caused by a number of factors, including bacteria or acid in the mouth. It can be a sign of other problems as well, such as infection or acid reflux. These conditions may require treatment by a doctor or dentist.
The presence of yellow saliva early in the morning may result from the buildup of bacteria on the teeth, tongue or other tissues in the mouth. This often results in halitosis, or bad breath, and can increase the likelihood of tooth decay. Bacteria in the mouth can usually be controlled by good oral hygiene practices, such as brushing and flossing regularly. Brushing or scraping the tongue is especially important for halitosis sufferers. If these measures are not sufficient, a dentist may be able to provide other suggestions for getting rid of the bacteria that cause halitosis and yellow saliva.
If accompanied by a runny nose, cough or other cold symptoms, yellow saliva may be due to an excess of yellow mucus. Mucus is usually clear and present only in small amounts of the saliva. A cold, sinus infection or other respiratory illness, however, often causes mucus to turn yellow or green. Either viral or bacterial illnesses can result in yellow mucus. Some of these conditions clear up on their own, but if abnormal saliva and mucus remain for more than a few days or are accompanied by severe discomfort, the patient should seek advice from a medical professional.
Acid reflux may also cause yellow saliva, especially in the morning. This is a condition in which the digestive juices found in the stomach are regurgitated into the esophagus. When the patient is lying down, these juices may make their way into the mouth, resulting in yellow or brown saliva. If the yellow saliva is accompanied by heartburn or nausea, it is likely due to acid reflux. In addition to the discomfort of acid reflux, the presence of acid in the mouth may lead to tooth decay or other oral health problems.
Are Yellow Tongue Causes Different?
If someone has a yellow tongue, there are many possibilities to explore. A yellow tongue might accompany the presence of yellow saliva. Or, people might notice a yellowish color on their tongue separate from their saliva. 
Typically, a yellow tongue is entirely harmless. It often indicates more than a build-up of dead skin cells on the tongue's surface — the coloration results from the bacteria that everyone has in their mouths. Enlarged papillae can trap the dead skin cells and lead to a build-up that leaves a tongue looking yellow. 
The dead skin cells are usually stained by something. Tobacco is a common culprit. Other perpetrators could include coffee, red wine, or other dark-colored food and beverage. 
Yellow tongue and saliva could also result from common problems like breathing and dry mouth. The presence of bacteria is often responsible in all of these instances. 
One of the more severe causes to be aware of is jaundice, which is sometimes linked to other, more serious medical conditions. 
Is Saliva an Indicator of Health?
Saliva is a good indicator of other things that might be going on in a person's body. Paying attention to these different indicators could make a difference in understanding various potential health problems or concerns.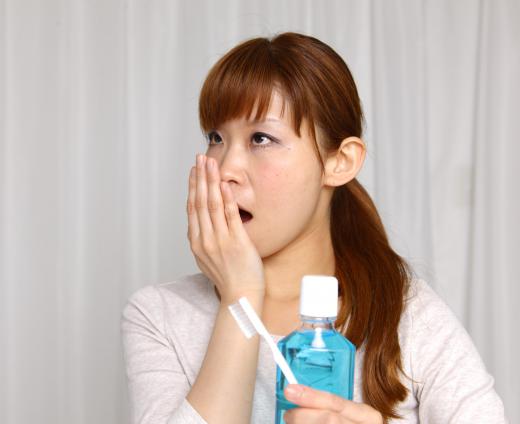 Saliva-based testing is a common means physicians use to determine a patient's health. While most water, saliva contains essential things like enzymes, proteins, antibacterials, and other similar substances. These substances can tell a person a great deal about their health. 
While the importance of saliva might have been previously overlooked, it's now regarded as one of the more critical indicators of a person's health. In the same way, blood and tissue testing can tell a physician what a person might be suffering from; saliva testing is equally as helpful.
Saliva is vital for oral health. It's also critical for digestive health. Saliva plays a massive role in moistening food and helping it break down in the digestive tract. It can also indicate other issues a person might be facing. 
A lack of saliva can indicate dry mouth, and excessive saliva is hypersalivation. Doctors can potentially use saliva to test for illnesses such as Alzheimer's, HIV, and Cushing's disease.
Yellow Saliva and Allergies
Yellow saliva can indicate something more serious going on in a person's body. However, the more common causes of yellow saliva are easily explained and not anything to worry about. For example, it could simply be a result of allergies.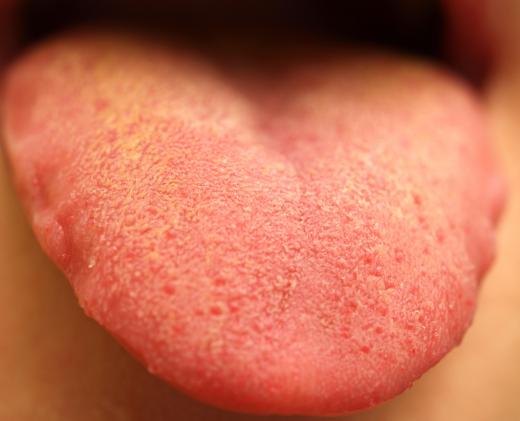 Mucus and phlegm protect a person's mouth, sinuses, throat, lungs, and insides from harmful pathogens and bacteria. It acts as a sort of catch-all for things that might be floating in the air. During allergy season, the retention of pollens and microbes is often much higher. 
If a patient notices yellow saliva or spit, it could simply result from allergies. Allergies can cause the color of saliva to change, as well as the consistency and the amount. Thicker saliva that's yellow or green is reasonably common when someone suffers from allergies.
What Is a Normal Saliva Color?
Typically, saliva should be clear and thin. While colored saliva - like yellow saliva - isn't always indicating something serious going on, it's not normal. Whenever someone notices that their saliva is a different color or consistency, it's worthwhile to get to the bottom of the issue. 
Oral and digestive health is indicated by more than only the saliva color. The consistency of saliva is also a good indicator of someone's health. Clear, thin saliva is more healthy than clear, thick saliva. Thick saliva often indicates something like oral candidiasis.
Paying attention to the color and consistency of saliva is essential for maintaining good health. Oral and digestive health, in particular, are often connected to the spit a person produces.
How to Treat Yellow Saliva and Spit
If a person is experiencing yellow saliva, some easy treatments might help it clear up quickly.
Brushing teeth at least two times a day is an excellent place to start. Staying well-hydrated with water and electrolytes is also extremely important, and incorporating mouthwash into a routine can help immensely. 
A habit of oral care after consuming dark-colored or staining food and drink, like coffee, can also help.
Frequently Asked Questions
What causes saliva to be yellow?
Dehydration is frequently the cause of yellow saliva. When the body is dehydrated, saliva becomes thicker and more yellow in hue. In addition, certain medical conditions, drugs, food and drink, and an accumulation of oral bacteria can all contribute to its development.
Is yellow saliva an indication of a serious medical condition?
In most cases, yellow saliva is not a severe health concern. However, suppose the yellow color lasts for a few days or is accompanied by other symptoms like fever, soreness, or trouble swallowing. In that case, you should consult a doctor to rule out any underlying medical conditions.
Is yellow saliva infectious?
No, yellow saliva is not contagious in and of itself. However, if it is caused by a bacterial or viral illness, the infection may spread to other people. Maintaining proper hygiene and avoiding sharing toothbrushes, cutlery, and other items that come into contact with saliva is crucial.
How can I get rid of yellow saliva?
Keeping adequately hydrated is the most reliable method to eliminate yellow saliva. Throughout the day, consume lots of liquids, such as water, juice, and tea. You should avoid alcohol and sugary drinks, as they might exacerbate dehydration. Additionally, to eliminate bacteria and food particles that can gather in the mouth, brush your teeth twice daily, floss frequently, and scrape your tongue.
Does yellow saliva have a distinct flavor?
Yes, yellow saliva frequently has a metallic or sour flavor. Saliva thickening and bacterial buildup in the mouth are to blame for this. Saliva's overall flavor can be enhanced by maintaining adequate oral hygiene and hydration.
AS FEATURED ON:
AS FEATURED ON:

By: Valeriy Velikov

A dentist may be required to help treat conditions causing yellow saliva.

By: GVictoria

Brushing and flossing regularly may help prevent bacteria in the mouth.

By: GVictoria

Yellow saliva accompanied by a runny nose may be due to an excess of yellow mucus.

By: carla9

Halitosis, or bad breath, might be caused by yellow saliva buildup.

By: Adrian Costea

Acid reflux may cause yellow saliva, particularly in the morning.

By: gosphotodesign

Brushing the tongue can help prevent bacterial growth in the mouth.