What are the Concussion Grades?
In the medical community, there is no universally recognized grading system for concussions, but research has led some doctors to divide concussions into three types, with grades assigned to each one. These concussion grades are grade 1, grade 2, and grade 3. Grade 1 is considered the most minor, grade 2 has the potential for serious risk, and grade 3 is assigned to the most serious. Though many doctors and research centers use concussion grades to describe the possible implications of concussion, the system is by no means standardized. Most all concussion grades are the result of blows to the head that cause mild to serious brain trauma.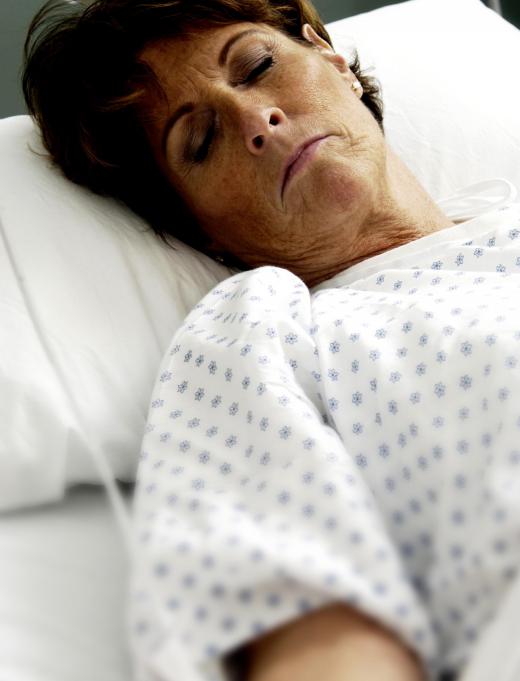 A grade 1 concussion is a type of head injury generally classified as mild. Of the concussion grades, this is the one least likely to result in serious side effects. With a grade 1 concussion, the patient has not lost consciousness, but is likely exhibiting confusion, dizziness, and nausea. The symptoms resulting from a grade 1 concussion typically last for about a half an hour. Most of the time, treatment for this type of concussion usually consists of a few hours of bed rest, along with pain relievers if needed.
Patients who suffer from a grade 2 concussion often exhibit some of the same symptoms as those with grade 1 injuries. However, with a grade 2 concussion the symptoms may last an entire day. Some doctors argue that to classify a concussion as a grade 2 event, the patient must have lost consciousness, however briefly. Other doctors do not agree, and insist that unconsciousness is not necessary in order to designate a concussion as a grade 2 injury. Treatment for grade 2 concussions usually involves bed rest, pain relievers, and at least 24 hours of patient observation.
A grade 3 concussion is considered the most serious, and often requires hospitalization over a period of days or weeks. In some cases, patients who suffer from a grade 3 concussion may slip into a coma, so constant monitoring is usually required. In addition, grade 3 concussions sometimes signal that some type of brain damage could have occurred. Grade 3 concussions include a period of unconsciousness, and upon wakening, these patients frequently do not immediately respond to conversation or outside stimulus. They often do not have control over motor skills, and may be unable to walk or feed themselves.


By: april_89

Concussions of all grades usually call for bed rest to speed recovery.

By: gwimages

In some cases, patients who suffer from a grade 3 concussion may slip into a coma.

By: Diego Barbieri

If an athlete is suspected of having a concussion, they should be taken off the field of play immediately.

By: Photographee.eu

Some doctors only classify concussions as grade 2 if the patient loses consciousness.