What are the Different Types of Alternative Medicine?
Alternative medicine encompasses any treatment that is not considered conventional in US medical practices. As various treatment options undergo more research, some treatments once considered alternative may become a part of conventional treatments. Alternative medicine can be used with or without an accompanying conventional treatment. When an alternative treatment is used in conjunction with a conventional treatment it is known as complimentary medicine.
The National Center for Complementary and Alternative Medicine (NCCAM) has categorized treatments into five major types. These include homeopathic practices that treat the whole body system, practices that focus on the mind-body connection, herbal remedies, practices that manipulate the body physically such as massage, and energy therapies such as reiki.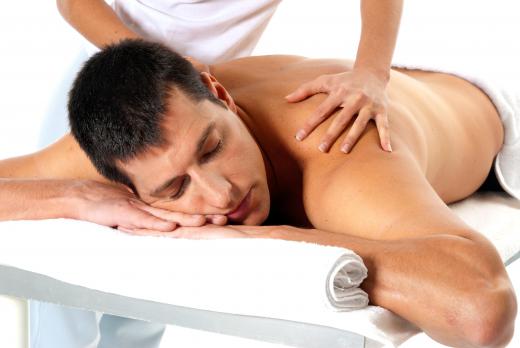 Whole medical systems are the most comprehensive alternative medical treatments. Rather than incorporating a single method, these practices utilize a detailed and highly advanced theory of medical practice. Some whole medical systems evolved long before modern Western medicine was even conceived.
Some of the treatments found within the whole medical systems category are found in other types of alternative medicine as well. For example, Ayurveda is considered a whole medical system. This ancient Indian practice incorporates the use of massage and herbal treatments that will also fall under subsequent "types" as defined by the NCCAM. Homeopathic medicine and traditional Chinese medicine are other examples of whole medical systems.
Mind-body medicines, as the name aptly suggests, focus on the connection between the mind and the body. This connection is then used to promote physical healing through mental treatments. Meditation, visualization, and art therapy are all examples of mind-body medicine.
Herbal remedies, such as those found in the supplements section of drug stores, are considered biologically based practices. This type of treatment uses natural elements in the form of plant extracts and dietary supplements to treat illnesses. Patients seeking this type of care may go to an herbalist for recommendations specific to their needs.
Manipulative and body-based practices are those treatments which involve physical manipulation of the body. Massage is one of the best known types of body-based alternative treatments. Acupuncture and acupressure, which use the body's many pressure points to treat various ailments, fall into this category as well.
The final type of alternative medicine, as defined by the NCCAM, is energy therapy. This type of treatment involves manipulation of the energy fields surrounding the body. Energy therapy falls into two major categories: biofield therapies and bioelectromagnetic-based therapies.
Reiki and therapeutic touch are examples of biofield therapy. In these practices, the patient's body is not physically touched, though his surrounding energies are thought to be manipulated. Bioelectromagnetic-based therapies serve the same purpose using magnets instead of the hands of a human practitioner.
AS FEATURED ON:
AS FEATURED ON:

By: dgmata

Massage is a form of complementary or alternative medicine.

By: Sorin Georgescu

Some swear by the ancient practice of cupping for a number of health and beauty effects.

By: lunamarina

Acupressure is one type of alternative medicine.

By: WavebreakMediaMicro

Reiki is a form of alternative method that manipulates the body through the power of touch.