What Are the Different Types of Diet Therapy?
The term "diet therapy" refers to a modification in food intake for the purpose of improving health. Balanced nutrition is essential to overall wellness, but medical nutrition therapy (MNT) describes an intervention that adjusts both the quantity and quality of food to treat a disease or its symptoms. Diet therapy is devised and monitored by a certified healthcare provider, such as a physician or a registered dietitian.
When designing a diet therapy menu, a dietitian will take into consideration a number of factors. These include the age of the patient, the specific illnesses to be treated and the functional ability of the patient to achieve success with a therapeutic diet. The type of diet therapy prescribed will include modifications of three general factors: texture, nutrients to minimize and nutrients to maximize.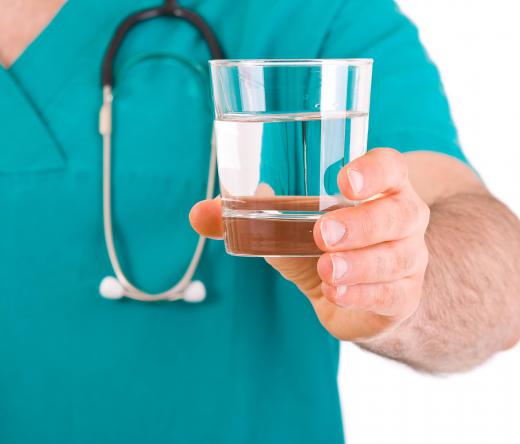 Certain medical conditions require a modification in the texture of a diet because of swallowing or chewing difficulties. A liquid diet, for example, would be prescribed for a post-surgical patient who needs easily digested nutrition or a person who has had oral surgery and is unable to consume larger chunks of food. A puréed or blended diet would be provided for an elderly nursing home patient who is unable to chew food to a safe consistency for swallowing. When a soft diet is prescribed, tough meats are either chopped or ground and served with a sauce or gravy for easier chewing and swallowing. Foods such as corn on the cob or nuts are eliminated from a soft diet.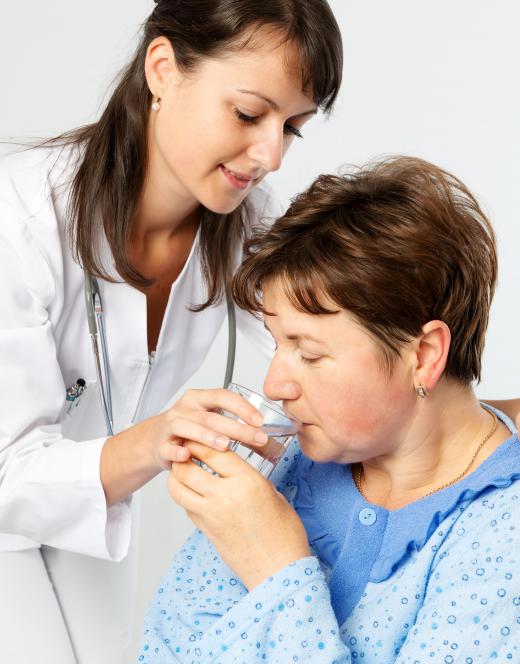 Diet therapy also refers to nutrient modification for therapeutic purposes. A diet type described as "low" would minimize a certain nutrient or nutrients. A low-fiber diet, for example, might be prescribed for a patient after stomach or intestinal surgery to reduce the amount of digestion taking place after a meal. Other diet therapy types that minimize nutrients include a low-cholesterol diet, a low-sodium diet or a low-oxalate diet.
Certain conditions require an increase in nutrient intake. Pregnancy diets are prescribed to supply the mother and fetus with extra calories, protein, iron and folate. A high-fiber diet might be recommended for patients suffering from constipation, which is a side effect of many pain medications.
A comprehensive diet plan, prescribed for patients with multiple issues, might increase certain nutrients and minimize others. Patients who suffer from heart disease, diabetes or obesity might be prescribed a plan that reduces the amount of calories, fats and sugars in the diet but increases fiber and protein intake for satiety. For a person to ensure that a diet therapy regimen is sound and appropriate for a particular medical condition, it is important for him or her discuss nutritional intake, including the use of alternative therapies such as dietary supplements, with a licensed healthcare provider.
AS FEATURED ON:
AS FEATURED ON:

By: Mi.Ti.

Post surgical patients are usually prescribed a liquid diet.

By: koszivu

The patient's age and specific illness determine the type of diet therapy that she or he must undergo.

By: millefloreimages

Foods that may be considered healthy for the general population may not be for those requiring specific diet therapies.

By: MSPhotographic

Some patients need to boost their consumption of healthy sources of protein, such as cottage cheese and lean meats.

By: librakv

People who often eat foods that are high in sugar have an increased chance of developing type 2 diabetes.

By: 7activestudio

A low-fiber diet may be prescribed for a patient after intestinal surgery.

By: EpicStockMedia

Dietitians help devise eating regimens that are tailored to the individual's unique dietary needs.

By: Ermolaev Alexandr

Children who are diagnosed with attention deficit disorder (ADD) may benefit from a diet that's free of food coloring and other additives.