What Are the Different Types of Skeletal Muscle Diseases?
There are a variety of different skeletal muscle diseases, each of which carries its own unique set of symptoms. Some of the most common diseases affecting the skeletal muscles include muscular dystrophy, fibromyalgia, and cerebral palsy. Additional diseases of the skeletal muscle include amyotrophic lateral sclerosis and myasthenia gravis. A doctor will likely order a series of blood or imaging tests in order to rule out more serious medical conditions and to aid in the diagnosis of these disorders. If the patient or caregiver has any questions or concerns about the diagnosis of specific skeletal muscle diseases, a doctor or other medical professional should be consulted.
Muscular dystrophy and cerebral palsy are among the most frequently diagnosed skeletal muscle diseases among children. Characterized my a wasting away of the muscles, muscular dystrophy can cause varying degrees of mobility problems as well as heart or lung issues. Physical therapy and the use of supportive devices such as braces or wheelchairs are standard treatment options for those who are diagnosed with muscular dystrophy. Cerebral palsy affects muscle tone and may lead to deformities involving the muscles or joints. Prescription medications, physical therapy, or surgical intervention may be used to treat cerebral palsy.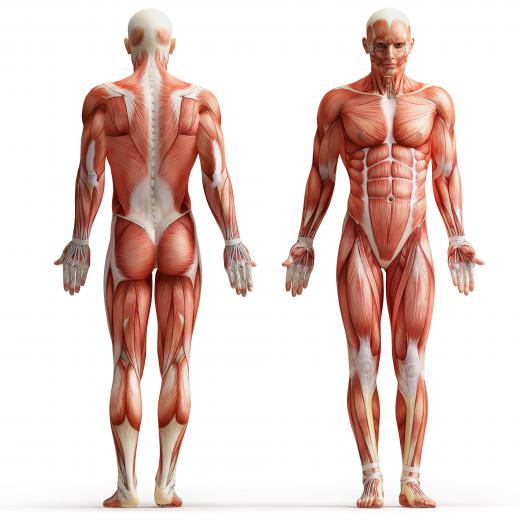 Fibromyalgia is more common among women, although the reason for this is not clearly understood. Muscle pain, fatigue, and depression are among the most frequently reported symptoms of this illness. Treatment for fibromyalgia can be a bit complex and typically involves a combination of prescription medications, lifestyle adjustments, and physical therapy.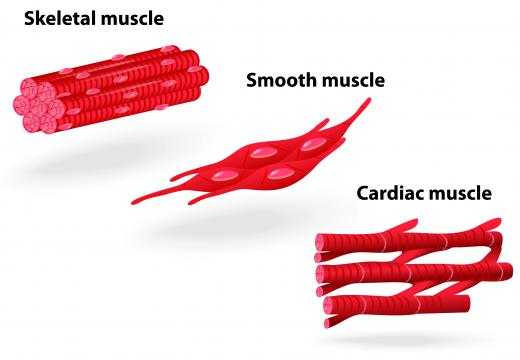 Amyotrophic lateral sclerosis, also referred to as ALS or Lou Gehrig's disease, is one of the most debilitating skeletal muscle diseases. This is a progressive disease that occurs when the motor neurons in the brain and spinal cord become damaged. Over time, this leads to a lack of communication between the brain and the muscles, causing the patient to lose the ability to control muscle movements. ALS is considered a terminal illness, although medications and technological advances may be able to prolong the lives of may patients with this disease.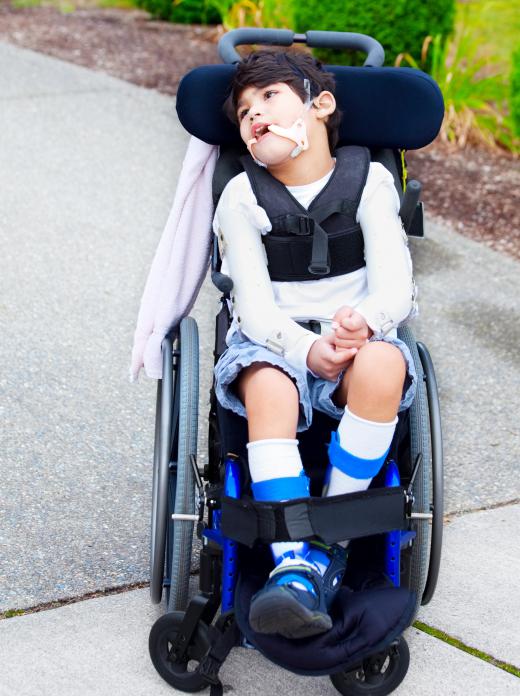 Myasthenia gravis is an incurable disease that develops as a result of the breakdown of communication between the muscles and nerves of the body, leading to a loss of muscle control. Mobility issues are common, and the ability to breathe or swallow may also become affected. While prescription medications are often useful for treating symptoms of myasthenia gravis, surgery or other medical procedures are frequently needed as well.
AS FEATURED ON:
AS FEATURED ON:

By: adimas

The human muscular system.

By: designua

Skeletal muscle is one of three types of muscles in the body.

By: Jaren Wicklund

Cerebral palsy is a common type of skeletal muscle disease.

By: Hakan Kızıltan

Muscle pain, fatigue and depression are common symptoms of fibromyalgia.

By: Balint Radu

Skeletal muscles are linked to the bones in the skeleton with the help of tendons.

By: Jaren Wicklund

Physical therapy may help some children maintain muscle tone despite skeletal muscle disease.

By: Ambrophoto

Patients who suffer from fibromyalgia may benefit from physical therapy used in conjunction with pain medications.

By: ivolodina

A child suffering from muscular dystrophy may suffer from frequent falls.

By: Photographee.eu

Muscle weakness may inhibit an individual from performing basic tasks, such as teeth brushing.

By: bst2012

Families who have a history of muscular dystrophy should be particularly alert to the early warning signs of the condition, which may not appear until adolescence.