What Are the Functions of the Prefrontal Cortex?
Primary functions of the prefrontal cortex involve planning a person's response to complex and difficult problems. The prefrontal cortex resides at the front of the brain, and it is subdivided by the brain's right and left hemispheres. It acts as an "executive" for the decision making process, weaving past events to present experiences in order to make the best choices. The cortex develops slowly, finally reaching maturity in a person's early to mid-20s. Medical conditions that affect the prefrontal cortex can have a profound effect on decision making and even personality.
The prefrontal cortex is a large area of the brain that takes up most of the frontal lobes in the right and left hemispheres. Like the rest of the cerebrum, the outer 0.07 to 0.19 inches (2 to 5 millimeters) of brain tissue are gray matter, specialized neurons that can send neural impulses at a much faster rate than the underlying white matter. The complex functions of the prefrontal cortex would be impossible without this large amount of gray matter.
This part of the brain gives human beings much of their intelligence and problem solving ability. The prefrontal cortex has the ability to process both the current environment and past memories. This ability likely helped early humans by allowing them to apply memories to new situations. What was once an evolutionary advantage for survival still plays a role in 21st century human development.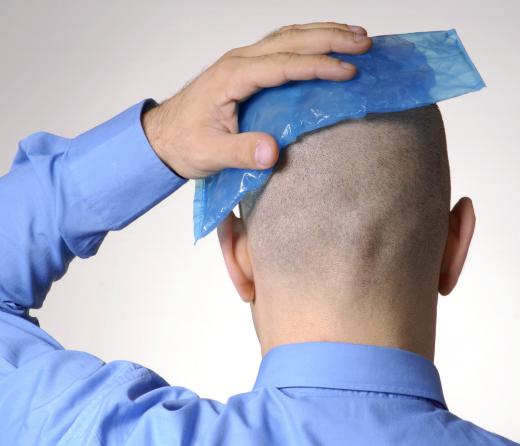 Though most humans no longer face constant threats to their survival, the functions of the prefrontal cortex are still applicable in 21st century life. It acts as a voice of reason, guiding human beings to make rational decisions over impulsive ones. Recent advances into neurology have explained how human behavior is affected by this part of the brain. Young adults whose prefrontal cortex is still developing, for example, participate in more risky activities and make less rational choices than adults. Teenage fatalities due to drunk driving are a key example of this poor ability to make rational decisions.
For adults, damage to the prefrontal cortex can impair a person's decision making abilities. The most famous historical case occurred in 1848 when an American named Phineas Gage had a railroad spike shot through his skull during a work accident. Though Gage survived and lived another 12 years, the damage to his left prefrontal cortex made him impulsive and caused other personality changes. Besides severe physical trauma, milder events such as concussions from sports and falling can have a similar effect on the brain.


By: Ilenia Pagliarini

The frontal lobe contains the prefrontal cortex.

By: Creativa

Damage to the prefrontal cortex can cause personality changes.

By: Photographee.eu

People with frontal lobe lesions may experience loss of muscle control necessary to perform ordinary tasks, such as teeth brushing.

By: gosphotodesign

A concussion can temporarily damage the prefrontal cortex.

By: ViewApart

Poor frontal lobe development may be linked to antisocial personality disorder.

By: jedi-master

Young adults whose prefrontal cortex is still developing may participate in more risky activities, such as drunk driving.