What are the Most Common Causes of a Fever and Upset Stomach?
A fever and upset stomach are most commonly caused by a bacterial infection in the stomach or intestines. These are relatively common and usually occur due to the consumption of bacteria-carrying food or drink. Viral infections or parasites may also be causes, although these are slightly less common.
As a general rule of thumb, if a fever is present, that usually means that there is an infection somewhere in the body. When it is accompanied by an upset stomach, it is usually because the infection resides in the stomach or intestinal tract. Bacteria is the primary cause of most infections, and it can be spread through contaminated food when it is not cooked thoroughly or properly.
Most times, a fever and upset stomach will pass on their own without treatment. The human body is capable of killing most infections in between one and three days. Sufferers should get as much rest as possible and avoid eating any foods that may be hard to digest, such as beans or dairy. If the person's temperature is more than slightly higher than average, taking an over-the-counter fever reducer like acetaminophen is recommended.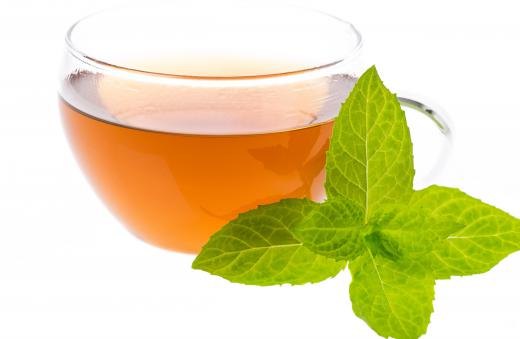 An upset stomach is generally not dangerous unless it leads to vomiting and diarrhea. Although not life-threatening by themselves, these conditions can lead to dehydration, especially if they persist for more than a few hours. Those with either symptom should consume as many fluids as possible, preferably water. Caffeine should be avoided altogether, as it can lead to further fluid loss.
Although unlikely, if a fever and upset stomach last more than two or three days, or if they become very severe, the individual should see a medical professional. A viral infection, a resistant bacterial infection, or a parasite may be to blame. The healthcare practitioner may prescribe antibiotics for a long lasting bacterial infection, or an anti-parasitic for parasites. Viruses must be destroyed by the human body's immune system, but severe symptoms like dehydration or fever-induced seizures must be monitored.
Less commonly, these symptoms may be the result of an infection that began somewhere other than the stomach. This generally means that the infection has spread and may be infecting the blood or other systems. If other symptoms are present or a previous infection was not properly treated, medical care should be sought immediately to rule out a serious infectious condition.
To prevent a stomach virus or bacterial infection, people must thoroughly cook all meats and eggs and properly refrigerate foods that contain eggs or dairy. Using a meat thermometer may help to ensure that all foods reach the appropriate internal temperature for killing off potentially harmful bugs and parasites. Water can also easily become contaminated, so well water should be tested regularly. It is also usually a good idea for travelers to avoid tap water or foods washed in tap water, like salads, in any non-industrialized country.


By: Balint Radu

A diagram of the stomach and duodenum.

By: nebari

Bacterial infections commonly cause an upset stomach.

By: unpict

Peppermint and chamomile teas can sooth upset stomachs.

By: Ocskay Bence

Infections of the stomach can cause fever and stomach upset.

By: Alliance

A concurrent fever and upset stomach usually signals an infection in the stomach or digestive tract.

By: Werg

Undercooked food can carry bacteria and parasites that cause infection.