What Are the Most Common Causes of Indigestion and Diarrhea?
There are a great number of things that can cause indigestion and diarrhea to happen together, but most of the time the problem is food-related. Eating too much, choosing foods that are greasy or highly acidic, or consuming toxins or spoiled foods can all contribute. Anxiety and depression can also cause digestive distress, and the problem could also be the fault of a medical condition like gastroesophageal reflux disorder (GERD) or dyspepsia. Pregnant women are often more prone to experiencing both things together, too. A wide range of other problems and medical issues can include both diarrhea and indigestion as symptoms, but in most cases these are just two of many other issues. Getting medical help or at least a thorough check-up is the best way for people to rule out anything serious.
Food-Related Problems
Indigestion and diarrhea are most commonly caused by changes in eating habits. Consuming too much food at a time, or eating too many fats, often lead to these uncomfortable bodily reactions, and eating too quickly can have the same effect. Certain foods can also trigger these symptoms. Alcohol, red meat, fats, and caffeine have been known to stimulate bowel irritation and alter gastrointestinal processes. Artificial sweeteners and dairy products may also cause pain and other symptoms associated with both diarrhea and indigestion in some people.
In most of these instances, a person's symptoms will usually go away on their own as the body adjusts or adapts. When symptoms persist or worsen after a few days, a medical professional should be contacted to rule out any serious conditions. Dehydration is often a concern if diarrhea is not quickly treated, particularly in children.
Anxiety and Depression
Many researchers also believe that there is a link between anxiety and digestive problems. Anxiety that is acute or lasts for a long time can cause stomach acids to churn and irritate the bowel, and people who eat while experiencing stress may also be more prone to diarrhea. The amount of air a person takes in while consuming food while distressed, such as while crying, can cause bloating and other symptoms of indigestion as well. Stress itself has also been known to stimulate these symptoms, and bowel problems are often a symptom of depression, too.
Gastroesophageal Reflux Disorder
Another potential cause of these two linked problems is gastroesophageal reflux disorder, also commonly known by its acronym, GERD. GERD causes the stomach to push its contents back up the esophageal tube, creating pain and various other symptoms. It's highly treatable with medications, though it can often also be prevented through lifestyle modification, like changing the diet to include more fiber and whole grains and making an effort to exercise more frequently.
Functional Dyspepsia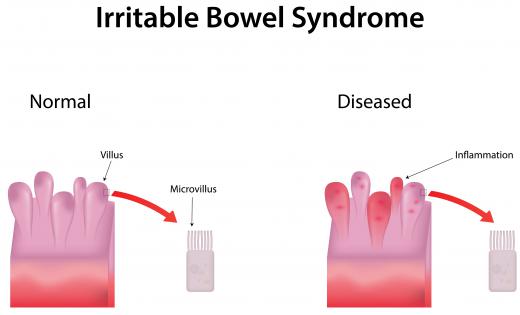 In some cases, patients may experience indigestion and diarrhea due to internal factors unique to their own bodies. One of the most common is a condition known as nonulcer indigestion, or functional dyspepsia. It occurs when the patient's body cannot push food through the digestive tract properly. Certain types of surgery can also cause these symptoms depending on how the body heals and how scar tissue forms along the digestive tract.
Special Concerns for Pregnant Women
Pregnancy is another potential cause. An increase of fluid or food intake can often cause indigestion in pregnant women, and hormonal changes can cause digestive problems. Labor itself can trigger the symptoms, too. If a woman experiences these symptoms while pregnant, her healthcare provider may be able to provide some relief with medications or personalized tips for minimizing symptoms.
As a Symptom of Other Conditions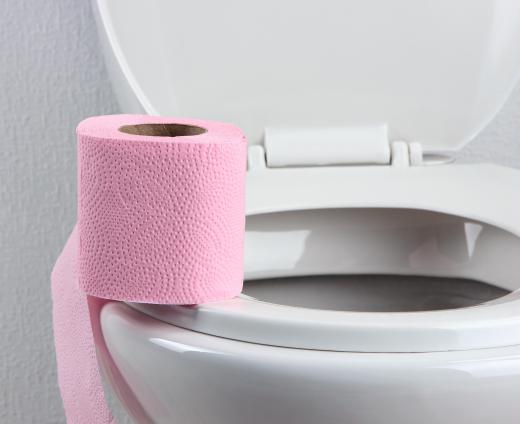 Many different diseases can cause indigestion and diarrhea, and it can be difficult to make a diagnosis without knowing about a patient's other symptoms or existing conditions. Some of the most common culprits are hernias, peptic ulcer disease, and Crohn's disease. A range of viruses and bacteria could also be to blame. Irritable bowel syndrome (IBS) is a common cause as well, or the twin conditions could be a result of gallstones, liver cirrhosis, hepatitis, and other liver and gallbladder conditions. The problem could also be a reaction to certain medications, particularly antibiotics.
Getting Help
Most experts recommend that anyone who has experienced both diarrhea and indigestion for more than a few days get a medical evaluation. When these two things go on for a long time, a person risks damaging the delicate lining of the intestinal tract, which can lead to further complications and more challenging problems. Most of the time the problem is fairly easily treated, but a proper diagnosis is an all but essential first step. Consuming Supergreens on a regular basis can help aid with minor digestive issues. Supergreens contain ingredients such as burdock root and dandelion powder that can help reduce inflammation and aid in digestion and detoxification.
AS FEATURED ON:
AS FEATURED ON:

By: Artyshot

Eating red meat can irritate the bowls, causing digestive problems.

By: Viktor

Drinking a mixture of baking soda and water can help with indigestion.

By: Ana Blazic Pavlovic

Anxiety can lead to indigestion and bloating problems.

By: ohmega1982

Changes in eating habits can lead to indigestion and diarrhea.

By: joshya

Irritable bowel syndrome can cause digestive system issues.

By: Ermolaev Alexandr

Some women experience constant indigestion during the last two trimesters of pregnancy.

By: Africa Studio

Diarrhea typically resolves on its own within one to two days.