What are the Most Common Causes of Small Intestine Inflammation?
Small intestine inflammation can be caused by many different factors. Most cases result from bacterial or viral infections, and the condition is usually short-lived. Chronic, long-term inflammation of the small intestine can be caused by autoimmune disorders such as Crohn's disease. In addition, some people experience problems after taking large amounts of prescription, over-the-counter, or illicit drugs. Symptoms of abdominal pain, diarrhea, and other gastrointestinal problems generally go away within a few days with rest and sufficient fluid intake.
Also called enteritis, small intestine inflammation is a very common problem for infants and children. Most instances of enteritis in young patients result from viral infections, especially rotavirus. Rotavirus is a widespread pathogen that is found in human and animal feces. Children may acquire infections by eating contaminated food or putting dirty hands or objects in their mouths. Severe diarrhea, fever, dehydration, and vomiting may be present with viral enteritis.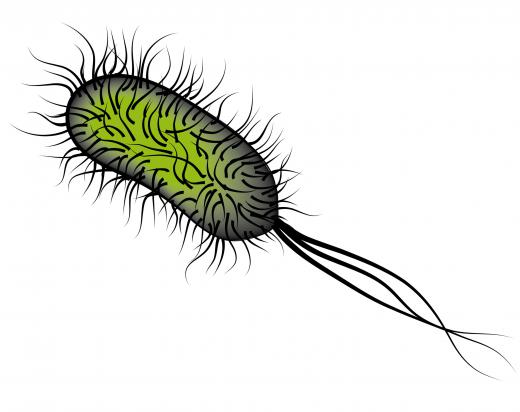 Several different types of bacteria can cause inflammation of the small intestine in patients of all ages. Many cases are caused by accidentally consuming food that is contaminated with Salmonella, Escherichia coli, or listeria. A bacterium called Campylobacter jejuni is responsible for most serious cases of enteritis. Patients may experience watery or bloody diarrhea, constant stomach cramps, flu-like symptoms, and loss of appetite.
Aspirin, naproxen sodium, and other over-the-counter anti-inflammatory drugs can actually induce small intestine inflammation if they are used in large quantities for a long period of time. They gradually damage the gastrointestinal tract, causing it to become irritated, swollen, and inflamed. Cocaine, methamphetamines, and prescription painkillers may also cause enteritis. Symptoms tend to go away on their own in a few days after a person stops taking the offending drugs.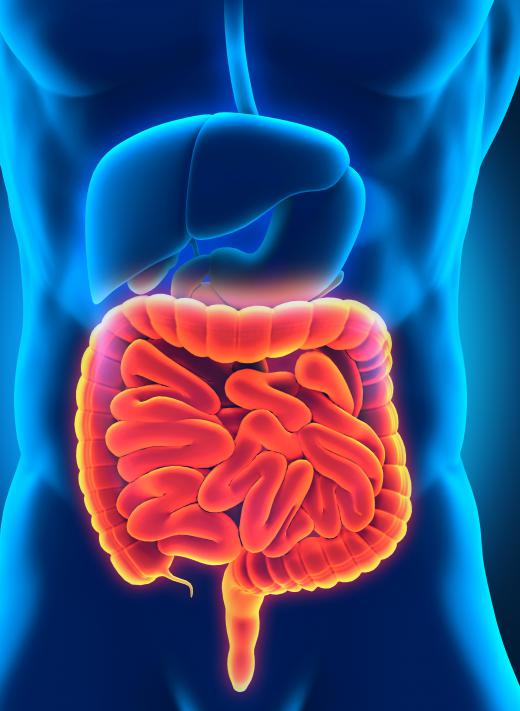 Chronic enteritis can be a lifelong affliction for some people. Inflammatory bowel disorders such as Crohn's disease and ulcerative colitis are caused by abnormal immune system responses. Inflammation tends to affect both the small and large intestines, and may cause abdominal pain, fatigue, bloody bowel movements, diarrhea, and nausea.
Acute cases of small intestine inflammation are almost always curable and short-lived. A doctor can look for the underlying causes of enteritis by screening blood samples for the presence of bacteria, viruses, medications, and different types of food-borne microorganisms. Antibiotics or antiviral drugs may be prescribed, and patients are generally instructed to get as much bed rest as possible for two to seven days. It is essential to drink plenty of water and fluids containing electrolytes to combat dehydration symptoms. In the case of chronic conditions, daily medications can be prescribed to ease symptoms and lessen the chances of severe intestinal damage.
AS FEATURED ON:
AS FEATURED ON:

By: Lyuba Bunakova

A Salmonella infection can cause inflammation in the small intestine.

By: Spectral-Design

Small intestine inflammation is usually short lived.

By: nerthuz

Small intestine inflammation can cause an individual to lose their appetite.

By: april_89

Bed rest is often recommended for up to a week when inflammation of the small intestine occurs.

By: overcrew

People with inflammation of the small intestine may experience constant stomach cramps.

By: designua

Small intestine inflammation can occur in individuals of all ages, but is most common among infants and children.