What is Perforated Diverticulitis?
Perforated diverticulitis is a very serious gastrointestinal condition in which the walls of the intestine have become perforated. This can lead to peritonitis, an inflammation of the peritoneal cavity which can be deadly if it is not treated. Patients with perforated diverticulitis usually require emergency surgery for treatment.
This condition starts with diverticulosis, in which small pouches start to protrude from the walls of the intestine. This is usually a result of age, and many people have diverticula without being aware of it. If the pouches become inflamed and infected, the condition becomes known as diverticulitis, and it is accompanied with symptoms like abdominal pain and tenderness and nausea. At this point, there is a risk that an infected diverticulum could rupture, leading to perforated diverticulitis.
In patients with perforated diverticulitis, one or more of the pouches breaks open and begins to leak pus and other materials into the abdomen. These materials can lead to inflammation and eventual infection. The patient usually experiences extreme pain and tenderness. A fever and altered level of consciousness can develop if the condition is not treated.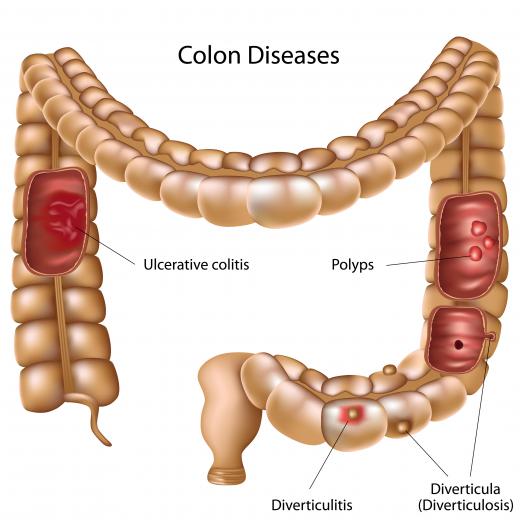 Surgical treatment for perforations involves opening the patient up to clean the abdomen and resect the area of the bowel which has been damaged. The perforated area can be cut out and the two ends can be sewn together in an anastomosis. The surgeon can also check for signs of inflammation and infection along other areas of the bowel during the procedure. After surgery, the patient will need to follow special care directions as the bowel heals.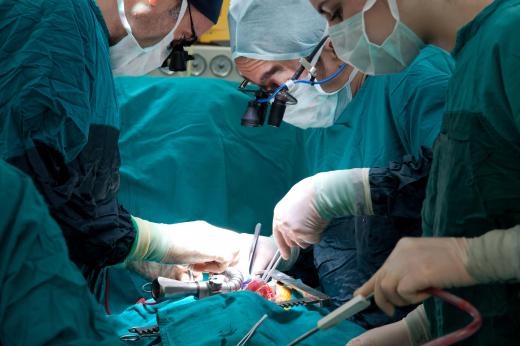 When diverticulitis is identified, it is important to treat it and to monitor the patient for any signs of changes. These preventive efforts can help to reduce the risk that a diverticulum will perforate and cause complications for the patient. Patients who know they have a history of diverticulitis should make physicians aware of this when they seek treatment for gastrointestinal complaints, as this information can be important when the physician is developing a treatment plan for the patient.
Surgery is also available for the treatment of diverticulitis before it becomes perforated diverticulitis and develops into a medical emergency. A surgeon can discuss this option with a patient if the patient is a good candidate, and patients may want to consider this treatment approach because elective surgeries tend to be less dangerous than emergency surgeries. Electing to undergo a surgical procedure allows more time to plan, to screen the patient for health risks, and to control the timing of the surgery.
AS FEATURED ON:
AS FEATURED ON:

By: jedi-master

Patients suffering from perforated diverticulitis will experience extreme pain and tenderness in the abdomen.

By: Alila

A diagram showing diverticulitis and other colon diseases.

By: derege

Once the bowel is perforated, emergency surgery is performed to reduce the chance of death.

By: Pavel Losevsky

A computed tomography (CT) scan can be used to determine the extent of diverticulitis.

By: ancroft

Perforated diverticulitis is a very serious gastrointestinal condition in which the walls of the intestine have become perforated.