What are the Most Common Eye Diseases?
There are many types of eye diseases and conditions. Among the most commonly diagnosed are conjunctivitis, glaucoma, diabetic retinopathy and age-related macular degeneration. Some eye diseases are merely annoying and uncomfortable. Others, however, are serious enough to cause damage to the eye and even blindness.
Conjunctivitis is among the most common diseases that affect the eye. This condition causes the affected eye to become red, inflamed, and itchy. It may also cause the eyelids to swell and emit a discharge. Some people also experience a scratchy feeling in their eyes and pain when the eyes are exposed to bright light. Conjunctivitis can be caused by a virus, bacteria, or allergy. Depending on the type of conjunctivitis, treatment may include antibiotics, antihistamines, and steps intended to keep the patient more comfortable.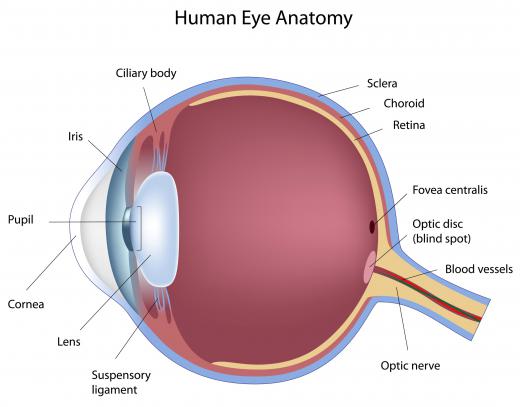 Glaucoma is a group of conditions marked by damage to the nerve at back of the eye, which is called the optic nerve. Its excessive pressure is often caused by an abnormal amount of pressure inside the patient's eye. Unfortunately, glaucoma damages vision, and is among the most frequent causes of blindness. There is no cure for glaucoma, but early treatment may help to prevent or slow damage to the vision. Treatment may include medicated eye drops, medication to lower pressure in the eye, or surgery.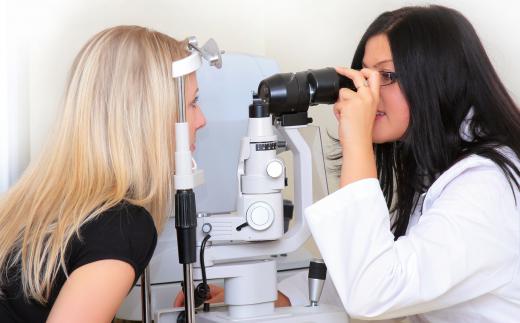 For diabetics, one of the possible complications of problems with blood sugar is diabetic retinopathy. This eye condition is marked by damaged blood vessels in the eyes. As diabetic retinopathy progresses, new blood vessels may grow over the retina, the tissue that lines the inside of the eye. Scar tissue may form because of this new growth, causing the retina to detach from the eye. Without treatment, which may include the use of lasers to seal damaged blood vessels and get rid of new blood vessel growth, this disease causes blindness.
As people age, they may be more prone to developing age-related macular degeneration, one of the top causes of vision loss in people who are 60 years of age or older. Age-related macular degeneration causes macula cells to die, leading to vision loss. The macula is a particularly sensitive part of the retina and is responsible for central vision. For some people, age-related macular degeneration progresses slowly enough that they do not notice significant loss of vision, but others experience rapid progression and obvious vision loss. Doctors cannot cure macular degeneration, but they can use treatment, such as laser surgery, antioxidants, and injectable drugs, to slow it down and prevent vision loss.
It's important to note that many eye diseases do not cause symptoms in their early stages. Others may cause early symptoms that don't seem threatening enough to see an eye doctor. However, there are some eye conditions that lead to sight loss, and catching some eye diseases early may prevent or slow loss of vision. As such, it's important to see an eye doctor for regular checkups as well as anytime visual changes occur.
AS FEATURED ON:
AS FEATURED ON:

Anatomy of the human eye.

By: daniel rajszczak

An optometrist examines a patient's eyes.

By: motorlka

A tube of ointment for treating conjunctivitis, a common eye disease.

By: auremar

Glaucoma is among the most common cause of blindness.

By: Monkey Business

Laser surgery may be prescribed to treat some common eye diseases.

By: liza5450

Eye drops can be an effective treatment for glaucoma.

By: Arpad Nagy-Bagoly

Age-related macular degeneration is one of the top causes of vision loss in people who are over 60 years of age.

By: Max Tactic

Invasive eye surgery may be required for a variety of eye diseases.

By: JPC-PROD

Experts advise that people age 62 and older have an annual vision screening.

By: Stacy Barnett

Bacterial conjunctivitis is one of the most common types of eye infection.