Sanpaku eyes, a term from Japanese folklore, describe eyes with visible whites either above or below the iris, suggesting an imbalance in a person's life. Intrigued? How might the appearance of your eyes reflect your inner state?
Sanpaku is a term used to refer to a particular appearance of a person's eyes. Specifically, if the white of a person's eyes are visible either below or above the colored portion, or iris, that person is said to have sanpaku eyes. This condition can either affect one or both eyes. Although there is no definitive proof, it is believed by some that a person with this type of eye appearance is suffering from some sort of a physical or mental imbalance that will affect his or her behavior.
References to sanpaku eyes are most often found in relation to Oriental or homeopathic medicine. The word comes from the Japanese term sanpakugan, which literally means "three whites." Generally, the irises of a person's eyes are situated at the center, with the top and bottom touching the upper and lower eyelids, respectively. For most people, the sclera is visible on either side of the iris, but it is not visible on either the top or the bottom. If the sclera is visible on the sides and either the top or bottom of the eyes, the person is said to have three whites showing.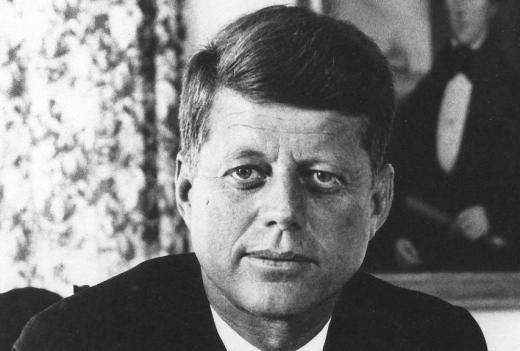 If the iris floats upward to reveal white at the bottom of a person's eyes, the condition is sometimes called yin sanpaku. In less common instances, the iris sinks to the bottom of the eye, revealing the sclera at the top. This condition is referred to as yang sanpaku.
Many practitioners of alternative medicine believe that a person who demonstrates yin sanpaku eyes has a physical or mental illness causing the mind, body, and spirit to be out of balance. This belief is supported by the fact that many people who are gravely ill or suffering from substance abuse, depression, or other mental illness, have the whites of their eyes showing below the irises to varying degrees. There is also some medical evidence to support this theory. In particular, when a person is under excessive stress, under the influence of drugs or alcohol, or suffering extreme exhaustion, the optic nerve often contracts, pulling the iris of the eye upward, thus revealing the white beneath.
In the rarer case of yang sanpaku eyes, many practitioners of Oriental and homeopathic medicine believe that the condition is indicative of erratic and violent propensities. An individual with this condition is thought to have a serious emotional and mental imbalance that could cause him or her to have severe mood swings and angry outbursts and demonstrate aggressive or dangerous behavior. The individual who is most often referred to in support of this theory is the convicted serial killer Charles Manson, who has very prominent yang sanpaku. On the other hand, some individuals maintain that certain images of well-known politician Hilary Clinton show that she has eyes that fit this category, yet she does not fit the profile normally associated with the condition.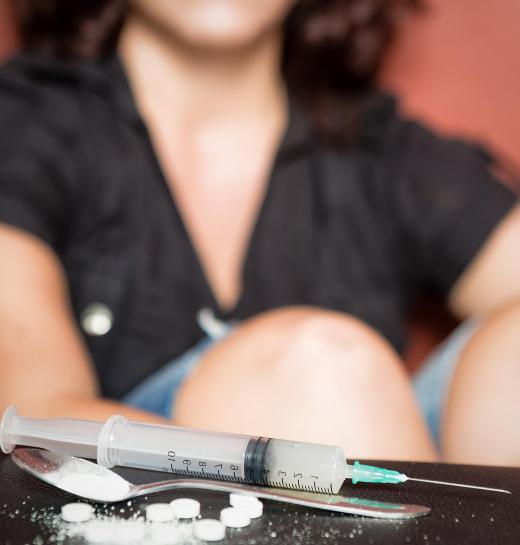 The condition of yin sanpaku eyes is not as uncommon as a person might imagine. Some even consider the effect to be enchanting or intriguing. In fact, there are quite a few celebrities who share those characteristics, yet there is no clear indication that they suffer from any physical or mental ailments. For instance, the actors Robert Pattinson, Morgan Freeman, and Sylvester Stallone have yin sanpaku eyes, as does singer/songwriter, Paul McCartney. Similarly, John F. Kennedy, Benjamin Franklin, and Abraham Lincoln shared the characteristic as well.
What Are Sanpaku Eyes?
Sanpaku eyes may not be a term you've ever heard of before. This unique descriptor originated in Japan, where there is a myth that if you can see "three whites", or three sections of the white sclera of each eye either above or below the iris, then that person may have a mental illness or some type of mental imbalance that affects their body and mind.
Are sanpaku eyes real? Yes, but they may not mean what you think. Before you pull out your mirror to see if you have sanpaku eyes, read through the information below to determine exactly how they look, how they differ from "normal" eyes, and whether there is any credence to theories that sanpaku eyes can actually affect your mental state or behavior.
Sanpaku Eyes vs Normal Eyes
There is so much variation within what could be called "normal" eyes. People may have small eyes, large eyes, almond-shaped eyes, hooded lids, or epicanthic folds that change the shape and appearance of their eyes. In non-sanpaku eyes, the eye's white part is visible only on the left and right of the iris.
If you have sanpaku eyes, you may notice that you can see the entire iris, or the colored part, of your eye either on the top or on the bottom. Widening your eyes so that the iris is fully visible does not count — anyone can do this and it does not mean that you have sanpaku eyes! It's only when the sclera is visible in three places that you can say you have sanpaku eyes.
Yin and Yang Sanpaku Eyes
Yin and yang are terms that are often meant to represent two opposite sides of the same concept, item, or binary. When this term is used to designate types of sanpaku eyes, it refers to where the three whites are visible. A person has yin sanpaku eyes when the sclera is visible in three places at the top of the eye, and he or she has yang sanpaku eyes when the white is visible at the bottom.
Practitioners of various types of East Asian traditional medicine may tell you that the presence of yin sanpaku eyes indicates that the person has a mental issue or illness that has thrown the body out of balance. Yang sanpaku eyes are rarer than yin sanpaku eyes, and they typically indicate to traditional medicine practitioners that this individual could be dangerous and may behave erratically. According to many types of traditional medicine, mental and physical illnesses are two sides of the same coin and you can't fix one without fixing the other.
Celebrities With Sanpaku Eyes
The renewed popularity of the sanpaku eyes theory could be the reason why everyone is looking at their favorite celebrities' eyes! If you're curious as to whether your favorite celebrity has sanpaku eyes (or if you and your friends do), consider the following examples as a metric.
Charles Manson, an infamous convicted serial killer, had yang sanpaku eyes
John F. Kennedy, the 35th American president, had yin sanpaku eyes. Interestingly, he is also said to have Addison's disease as well as hypothyroidism, which can affect the appearance of the eyes.
Marilyn Monroe had yin sanpaku eyes. She struggled with mental illness throughout her life.
Billie Eilish has yin sanpaku eyes. She has been outspoken about her history of depression and mental illness.
While these celebrities may not convince you that the sanpaku eyes theory is valid, it's interesting to note that many celebrities with sanpaku eyes, both now and in the past, have struggled with their mental health. Could this mean that sanpaku eyes are actually an indicator of a person's mental imbalance?
Is There Medical Evidence To Support the Sanpaku Eyes Theory?
Despite strong supporters of the sanpaku eyes theory on the internet, there is no conclusive scientific evidence that suggests that the sanpaku eyes theory can predict a person's behavior or serve as an indicator for mental illness. This simply isn't a topic that Western researchers have put much effort into studying yet.
There may be a link between individuals who have substance abuse and sanpaku eyes. In those who abuse drugs and alcohol, the optic nerve sometimes contracts and pulls the iris to the top of the eye. This may look like yin sanpaku eyes. Could traditional medicine practitioners be onto something here? Maybe. Until we know more, you may find it fun to inspect the sclera of your friends and family to determine whether they have sanpaku eyes!
AS FEATURED ON:
AS FEATURED ON:

By: ビッグアップジャパン

John F. Kennedy had yin sanpaku eyes.

By: zonch

The optic nerve often contracts when a person is suffering from extreme exhaustion.

By: kmiragaya

Many people who are suffering from substance abuse problems have the whites of their eyes showing below the irises to varying degrees.

By: nyul

Many practitioners of alternative medicine believe that a person with sanpaku may have emotional and mental imbalances.

By: iko

If the whites of a person's eyes are visible either below or above the iris, the person is said to have sanpaku eyes.