What Are the Most Common Stent Side Effects?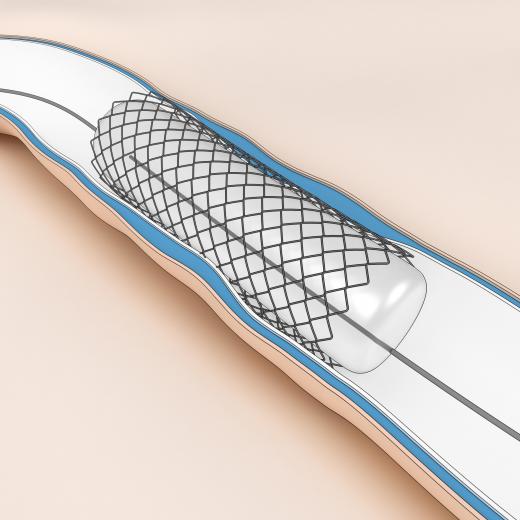 Stents are small tubes that are placed inside arteries or ducts to keep them open once they have become compromised. There are a variety of stents that are designed for different procedures and applications. Some of the procedures include the use of coronary, esophageal, ureteral and biliary stents. The majority of these are made from stainless steel mesh and plastic; however, there are other stents that act as grafts and these are made from a special fabric. There are a number of common stent side effects that can occur, and these could include blood clotting, calcification, bleeding and pain.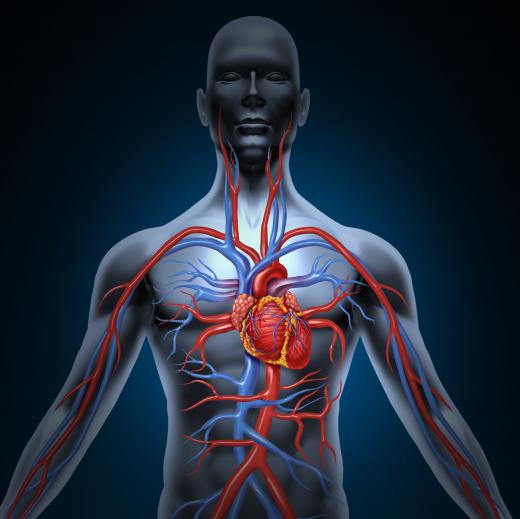 There are two types of stents that are typically used: bare mesh stents and stents that have been coated with a medication. These are referred to as drug-eluting stents and serve to prevent arteries from reclosing. These devices are generally effective and save lives; however, there are instances when patients can experience negative outcomes. Clinical trials involving wire mesh stents into the brain arteries discovered that the stents caused strokes in patients. Stent side effects when performing procedures for coronary artery blockage can sometimes cause chest pain, swelling of the arms or legs, and bleeding from the insertion site at the groin.
Uretal stents placed to allow urine to travel freely from the kidney to the bladder have been known to sometimes irritate the bladder and cause pain to the back and groin areas. They can move out of place and migrate into the bladder causing the patient to urinate more frequently and possibly cause blood to seep into the urine. Physical activity may also cause the stent to move. Sometimes the side effects can be alleviated with medications, and in most cases they disappear once the stent is removed. Doctors recommend that patients experiencing constant and severe pain or fever as the result of a stent should seek immediate medical help.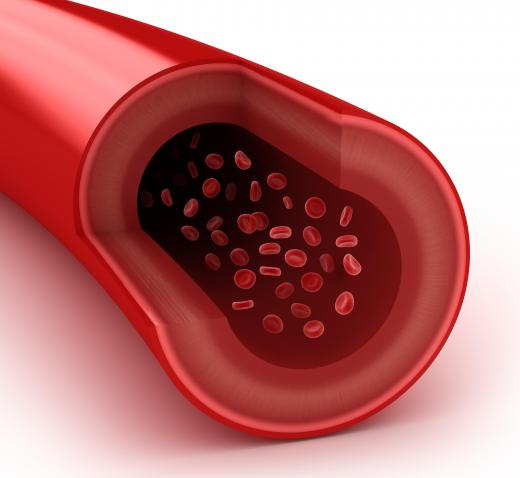 Patients experiencing stent side effects from devices coated with medication sometimes present with blood clots, and in some cases allergic reactions to the stent itself. This is usually treated with drugs; however, scarring at the site of the stent can be a common side effect. Drug-eluting stents can also cause gastrointestinal bleeding, flu-like symptoms, chest pain and strokes. Studies have shown that these symptoms and effects can also occur in bare mesh stents yet seem to be more pronounced in the medicated devices. Although not as common, other stent side effects can include lung disease and even cancer.


By: CLIPAREA.com

A stent is a supportive device inserted into the body.

By: freshidea

Blood clotting, calcification, bleeding and pain are among potential side effects of the use of stents in coronary procedures.

By: Darrin Henry

While recovering from surgery, patients must take care to sit upright while eating to ensure food goes through the stent.

By: Alexandr Mitiuc

Stents are used to keep blood vessels free from blockage.

By: Lisa F. Young

Some stents that are used to treat coronary blockages may cause chest pain.

By: Farina3000

Drug-eluting stents may cause flu-like symptoms.

By: Arkady Chubykin

A stent may be placed during bypass surgery to support grafted veins.

By: rob3000

Uretal stents used to allow flow freely from the kidney to the bladder have been known to irritate the bladder and cause pain.

By: Zsolnai Gergely

A person may feel pressure as a stent is removed.

By: sframe

Stents can increase some people's risk of stroke, especially if they have a history of ischemic attack.