What Are the Most Common Xylitol Side Effects?
Xylitol, a sugar alcohol that occurs naturally in many different plants and is often used as a sugar substitute, it typically well-tolerated by people in small amounts but can cause some unpleasant side effects when consumed in large quantities. The most common problem it causes is gastrointestinal upset, which can include bloating, gas, and diarrhea. It has been found to cause increases in uric acid levels in the blood, and can also cause low blood sugar levels. Other xylitol side effects can include a rash, swelling in the mouth or throat, and difficulty breathing if there is an allergic reaction to it.
Some of the main xylitol side effects that can occur are problems with the digestive system. Xylitol has laxative properties, so it can lead to stomach and intestinal upset, particularly in people who eat too much of it. Many people experience excessive gas in these cases, leading to discomfort, bloating, and flatulence. It may also lead to diarrhea if the person's normal digestive function is disrupted. One way to avoid these issues is to increase one's intake of xylitol slowly over time.
Another of the xylitol side effects that has been reported with high intake of the substance is an increase in uric acid levels. This can be a problem particularly for people who are given xylitol by IV in large quantities, which may be done to provide a source of energy to some patients. A high uric acid level may be an issue as it can increase the risk that a person will develop kidney stones.
Hypoglycemia is also one of the xylitol side effects that can occur in heavy consumers. Used as a sweetener to replace sugar, it can be very helpful in the diets of patients like diabetics who need to control their sugar intake. For others, however, too much of it may decrease their sugar intake to the point that blood sugar levels drop too low.
Some people may be allergic to xylitol, in which case they can experience side effects related to that reaction. They may feel itchy or get a rash or hives on their skin. Swelling may occur in the mouth or throat, making it difficult to swallow. In severe cases, the person may begin wheezing and have trouble breathing. This type of reaction can be very dangerous, so it is important to seek medical attention if it occurs.
What Is Xylitol?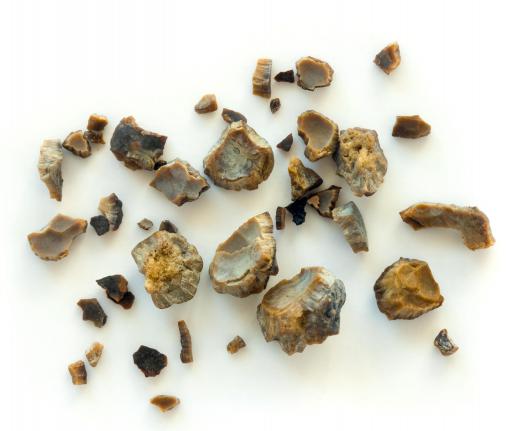 Xylitol is a sugar alcohol, which is used as a sugar substitute. It occurs naturally in fruits and vegetables, including strawberries, mushrooms, raspberries, lettuces, cauliflower and corn. It may be superior to other sugar substitutes because it's equally as sweet as sugar, meaning it's easier to use in cooking and baking — you don't have to use conversion charts to figure out how much xylitol to use, because it's a 1:1 ratio. You use the exact amount of xylitol as you would sugar.
Xylitol isn't just a sugar substitute; it's also a byproduct of your normal metabolism. In other words, your body already makes its own xylitol.
Xylitol has a much lower glycemic index number than sugar. The glycemic index measures how much your blood glucose levels rise after consuming food and drink, on a scale of one to 100. Xylitol's glycemic index number is 7. The glycemic index of sugar is 60-70.
Does Xylitol Cause Diarrhea?
Since xylitol has similar effects as a laxative, it can lead to diarrhea if you consume too much of it. It's important to ease into using xylitol as a sugar substitute to avoid this type of reaction. Start out eating around 20 grams, or a little less than 5 teaspoons, of xylitol per day. If you tolerate that level without diarrhea or other unpleasant side effects, you can slowly increase the amount you take in. Don't go above 45 grams or 10.75 teaspoons per day.
If you start experiencing side effects such as diarrhea, decrease the amount you're consuming. Weigh the side effects against the potential treatment benefits for many medical conditions, which include:
Diabetes — xylitol doesn't cause the blood glucose spikes that table sugar does
Obesity
Cavities — which are reduced by 35-80%
Chronic inflammatory diseases
Yeast infections
Osteoporosis
Respiratory tract and middle ear diseases
Constipation
Xylitol doesn't only treat medical conditions. It has other health benefits, which may include:
Working on the immune system to prevent ear, sinus, and respiratory infections
Preventing the growth of skin infections by improving the skin's barrier function
Stimulating salivation to help treat dry mouth
Strengthening your bones and teeth (in animal studies)
Feeding the healthy bacteria in your gut, which improves your digestive health
Can I Use Xylitol Instead of Sugar?
Xylitol is an ideal sugar substitute because of its equal sweetness level and its many health benefits. Some recipes that xylitol works well in include:



Baked goods such as cake, muffins and brownies
Your morning coffee or tea
Cereals, both hot and cold
Preserves, jelly and jam
Xylitol may not work in other recipes, though. It doesn't act exactly like sugar in some food applications, which include:
Breads that need to rise, because yeast doesn't metabolize xylitol
The topping on crème brûlée, since xylitol doesn't melt under high heat
Recipes that rely on sugar liquifying, including some cookies
Can Xylitol Cause Weight Gain?
Xylitol contains fewer calories than table sugar — 2.4 calories per gram, compared to 4 calories per gram, so it shows up in many diet foods. It's also lower in carbohydrates, which can lead to weight loss, too.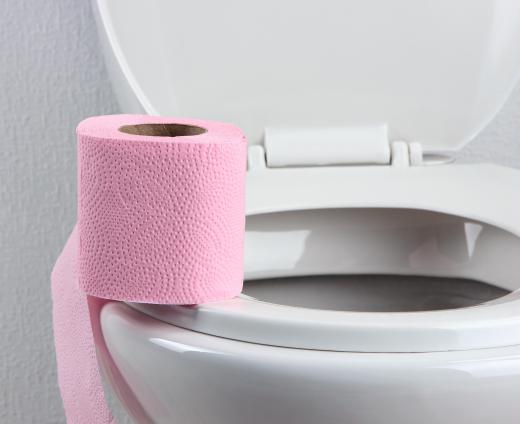 However, the spikes in blood glucose from table sugar are one of the triggers of satiety. In other words, sugar helps you feel fuller faster. Without the increase in blood glucose levels, it's easy to overeat foods that contain xylitol. It's also easier to overeat such foods because you aren't consuming as many calories, which is another satiety trigger. Both situations can easily lead to weight gain.
Consuming large amounts of sugar alcohols such as xylitol can throw off the balance of healthy bacteria in your gut. This can create changes in your glucose tolerance, which can also lead to weight gain.
Xylitol still contains the same empty calories as sugar, even if it's not as many of them. And it's still an added sugar. If you want to lose weight in a healthier way, it's better to cut out sweets completely from your diet. Consider this: if sugar substitutes were the answer, we wouldn't still have an epidemic of obesity.
Sugar is physically addicting, and sugar substitutes don't break that addiction. They may even make you crave sugary treats more. It's better to cut sugar from your diet completely. Eat fruit instead; it's nearly impossible to consume too many fruit sugars from eating fruit. It's added sugar and sweeteners that cause problems.
While xylitol can cause some unpleasant side effects, it can be beneficial to your health in many ways. However, if you're using xylitol in place of sugar as a weight loss mechanism, you may not be losing the weight you want to get rid of. It's healthier all around to cut out added sugars altogether.
AS FEATURED ON:
AS FEATURED ON:

By: fet

Xylitol.

By: ohmega1982

Xylitol side effects may include abdominal discomfort.

By: airborne77

Having a high uric acid level may increase the risk that a person will develop kidney stones.

By: zothen

The use of xylitol is common among individuals with blood sugar regulation issues, like hypoglycemia.

By: Africa Studio

Consuming a large amount of xylitol may cause diarrhea and flatulence.