What are the Pros and Cons of a Sigmoid Resection?
A sigmoid resection, a surgery to remove a patient's sigmoid colon, can relieve the symptoms of disease, extend a patient's lifespan, and improve quality of life. It can also come with complications including infection, the risk of permanent colostomy, and adverse reactions to anesthesia. Doctors do not recommend this procedure lightly, and they are usually happy to provide patients with as much information as possible to help them make an informed choice about whether to proceed with the surgery.
In a sigmoid resection, the patient will be under general anesthesia. The surgeon makes an incision to access the colon and carefully cuts out the section of interest before removing it, sewing the remaining ends of the colon together, and closing the incision. It may be possible to perform this procedure laparoscopically, through a series of small incisions, and this can reduce risks for the patient. In other cases, an open incision to access the abdomen is necessary.
Doctors usually recommend sigmoid resection to patients with severe diverticulitis, a disease where the lining of the colon starts to bulge into pockets and they become inflamed. This condition can be extremely painful and it leads to cumulative damage in the patient's intestines. Treatment starts with more conservative measures but if patients develop complications like stenosis, where the colon narrows, or rectal bleeding, it may be necessary to remove the diseased colon. Fistulas, artificial openings between the colon and neighboring structures, are also a potential risk.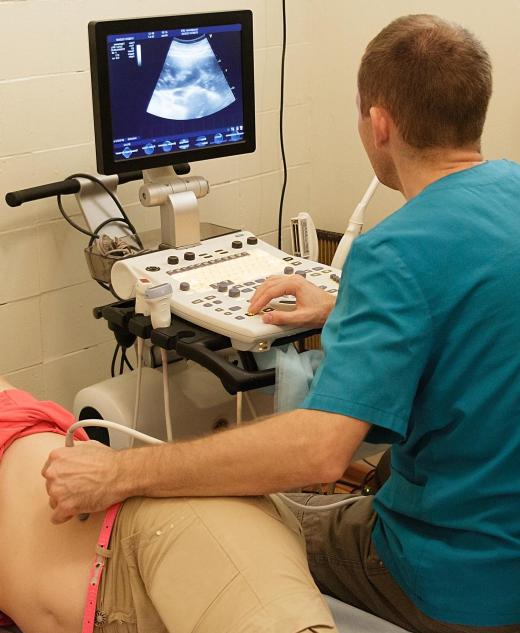 In patients with diverticulitis, the immediate benefit of sigmoid resection is relief from disease. Some patients make a complete recovery and can return to normal activities. Other patients may continue to experience complications. There may also be concerns about a colostomy. If a patient's colon is badly damaged, the doctor may make a temporary outlet for the digestive tract through the patient's abdomen to give the gut time to rest. In some cases, this becomes permanent because the patient's body never makes a full recovery, and the patient will need to manage the colostomy for life.
In cases of colon cancer, sigmoid resection is usually part of the first line of treatment. Especially if the cancer is caught early, the surgery may allow the patient to make a complete recovery. In patients with advanced cancers, the doctor should discuss quality of life with and without surgery. Patients may opt out of an invasive surgical procedure if it will only buy a few more weeks, or if they have advanced cancer and want to focus on palliative care instead of treatment.
AS FEATURED ON:
AS FEATURED ON:

By: stockshoppe

The colon is also known as the large intestines.

By: acherst

An ultrasound may be used to detect problems with the sigmoid colon.

By: rob3000

A sigmoid resection is usually part of the first line of treatment for colon cancer.

By: uwimages

A sigmoid resection requires a patient to receive general anesthesia.

By: Cosmic

A sigmoid resection may be performed laparoscopically.